Screen shots of Iosevka Comfy font
The following screen shots correspond to version 1.2.0 and were taken on 2023-04-27. The typeface is Iosevka Comfy, my modified version of Iosevka.
The iosevka-comfy and iosevka-comfy-motion, i.e. the compact forms, are presented at point size 10 (Emacs :height 100). The wide forms are shown at point size 8 (Emacs :height 80) to make them all look similar.
Enlarge the image, because the smaller size can affect your perception of what is on display.
iosevka-comfy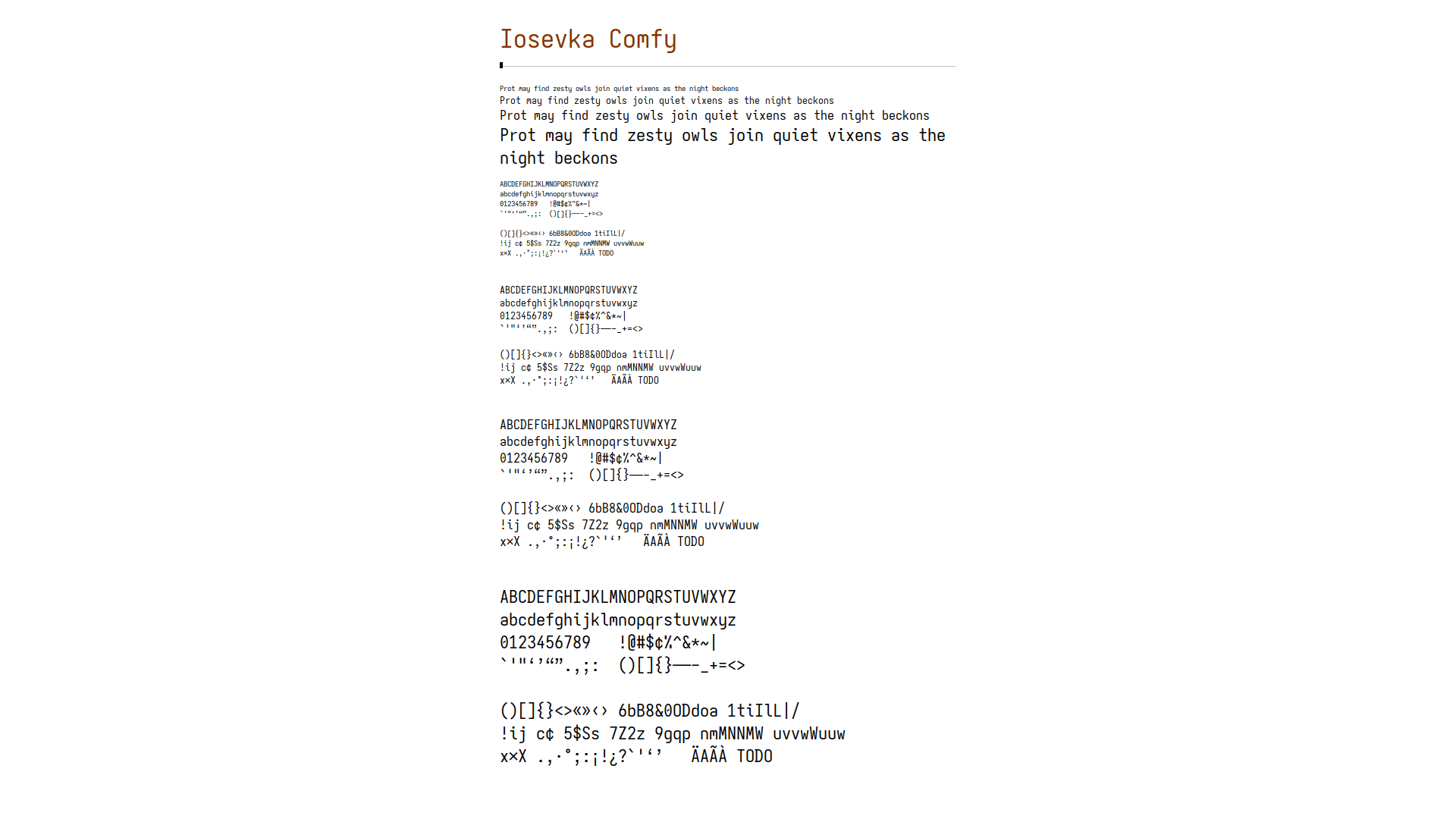 iosevka-comfy-motion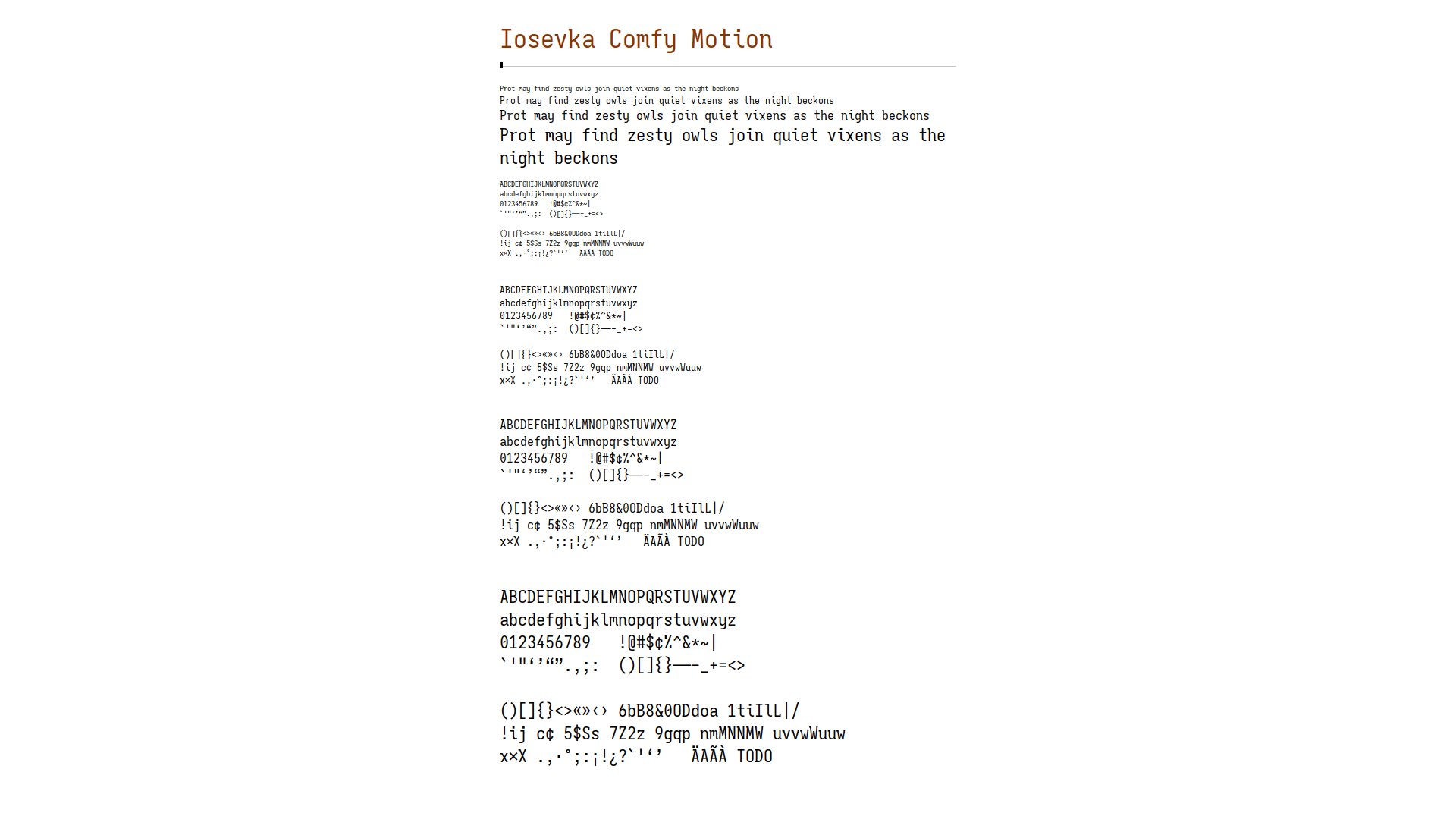 iosevka-comfy-wide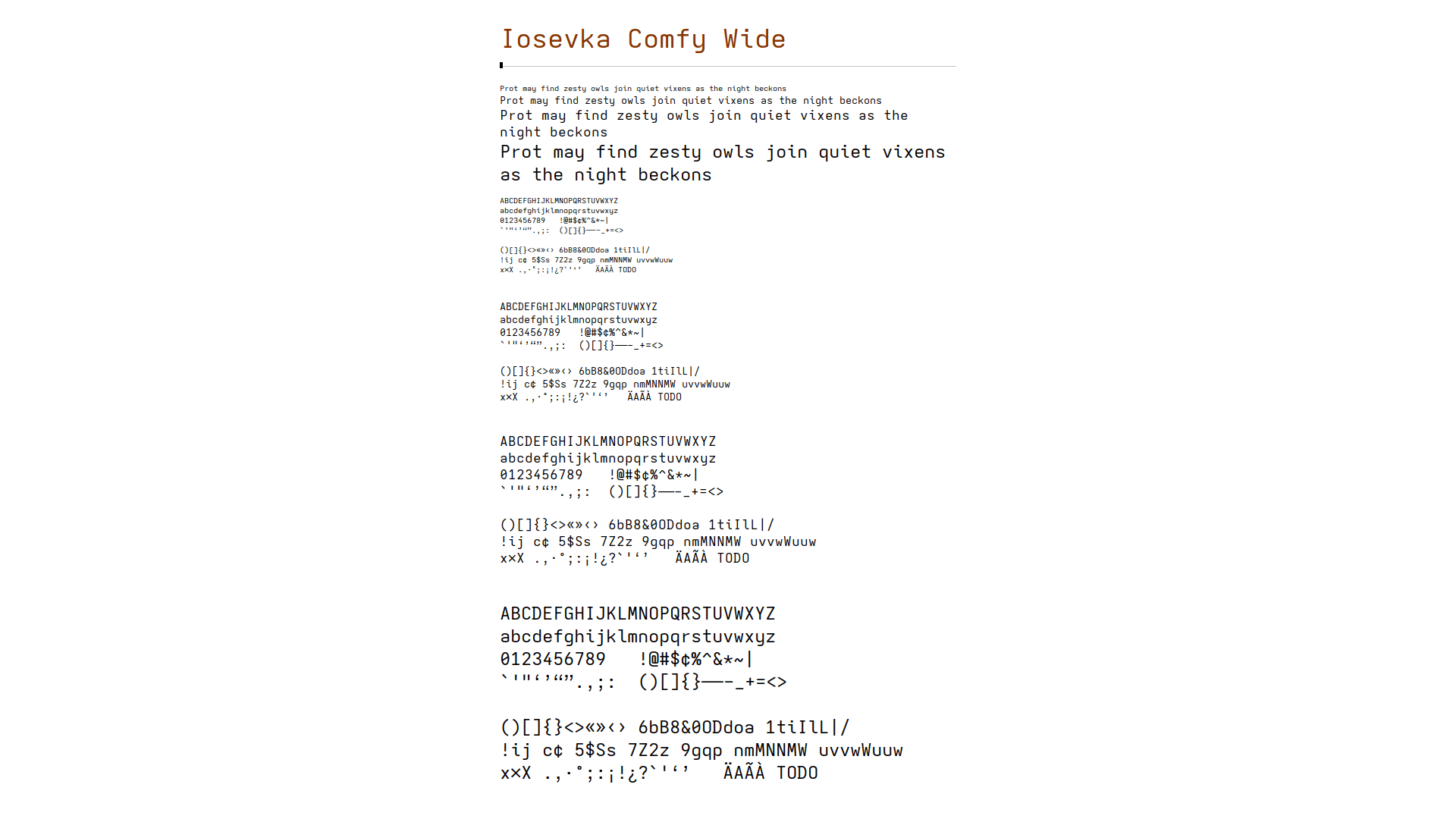 iosevka-comfy-wide-motion