Screen shots of the Ef themes for GNU Emacs
Refer to the official manual for the specifics of these themes (if you have the package installed, just evaluate this: (info "(ef-themes) Top")).
The following screen shots correspond to version 1.2.0-dev, except for the ef-maris-light and ef-maris-dark which are part of 1.3.0-dev. The screen shots were taken on 2023-06-18, while the "Maris" ones were done on 2023-07-22. The typeface is Iosevka Comfy, my modified version of Iosevka.
Enlarge the image, because the smaller size can affect your perception of what is on display.
Light themes
This section contains:
ef-cyprus
ef-day
ef-deuteranopia-light
ef-duo-light
ef-elea-light
ef-frost
ef-kassio
ef-light
ef-maris-light
ef-spring
ef-summer
ef-trio-light
ef-tritanopia-light
ef-cyprus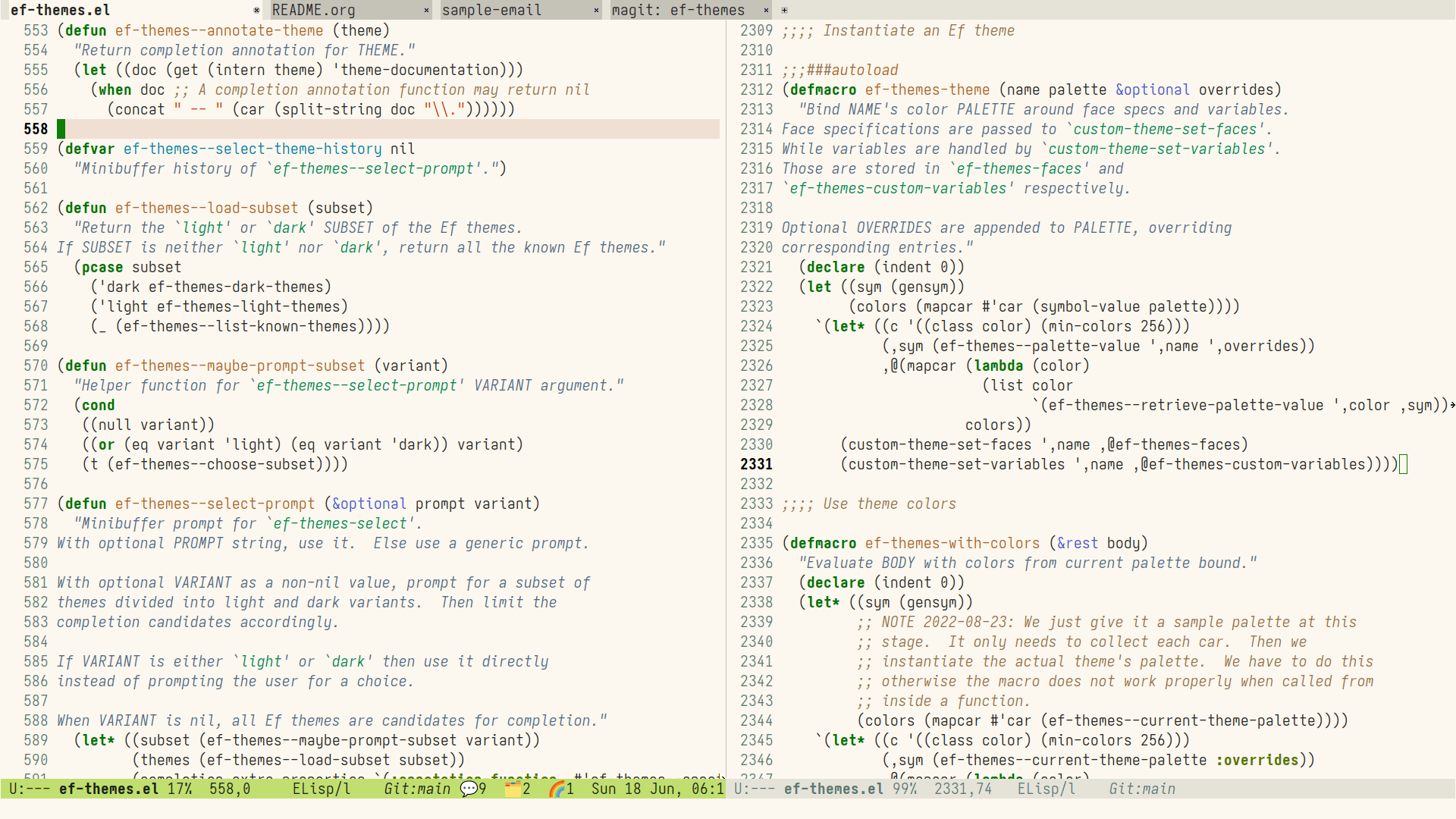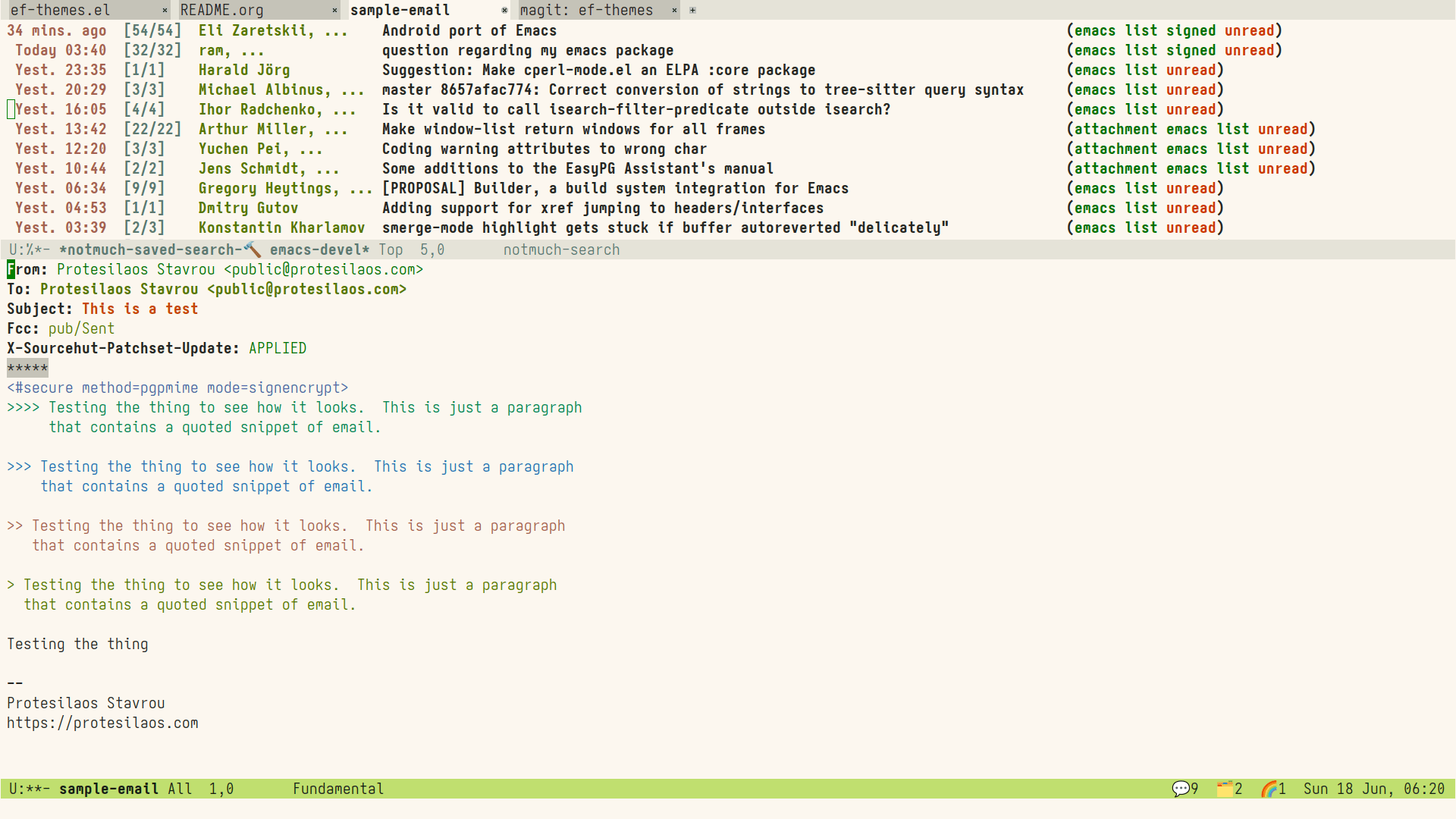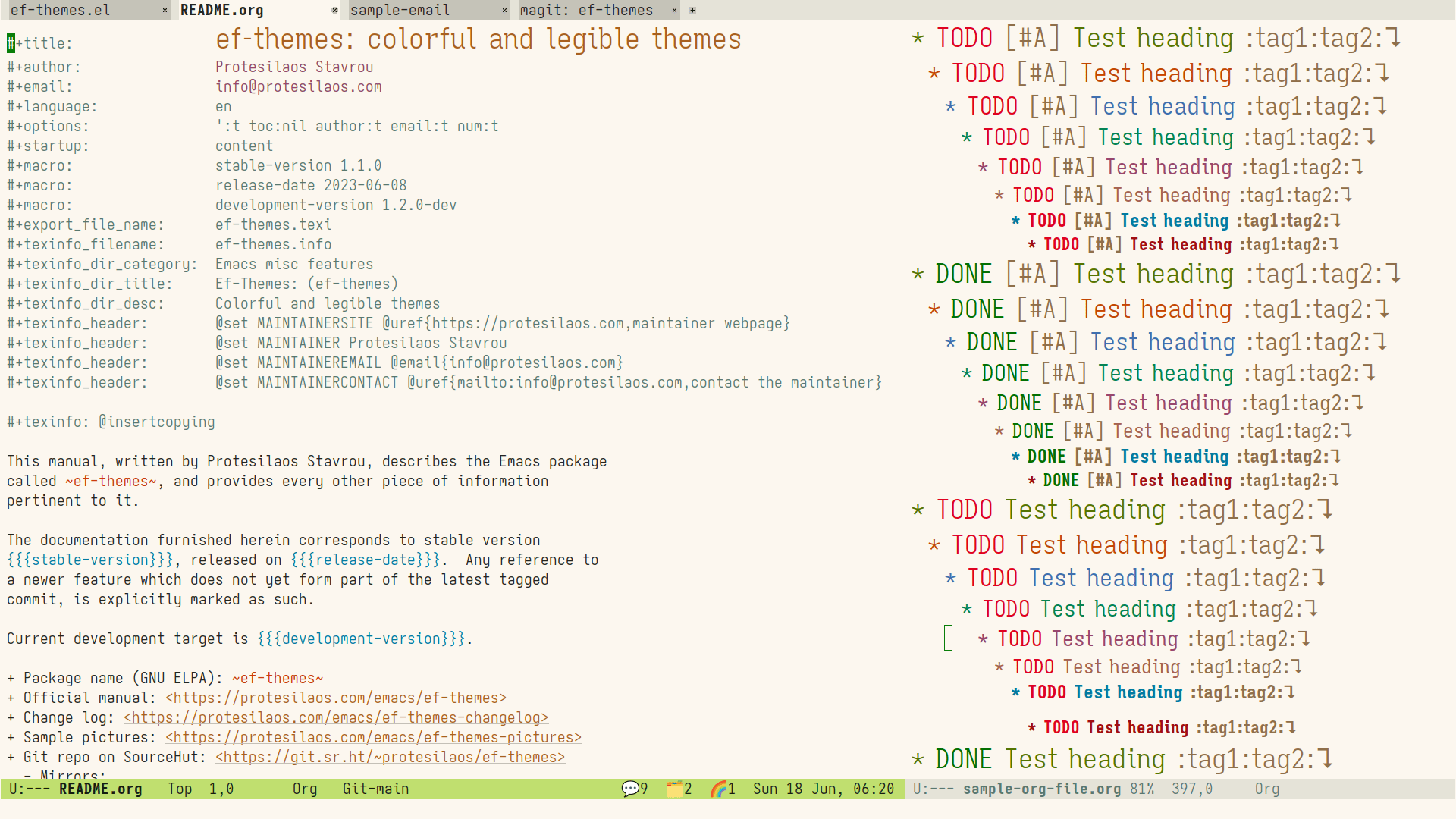 ef-day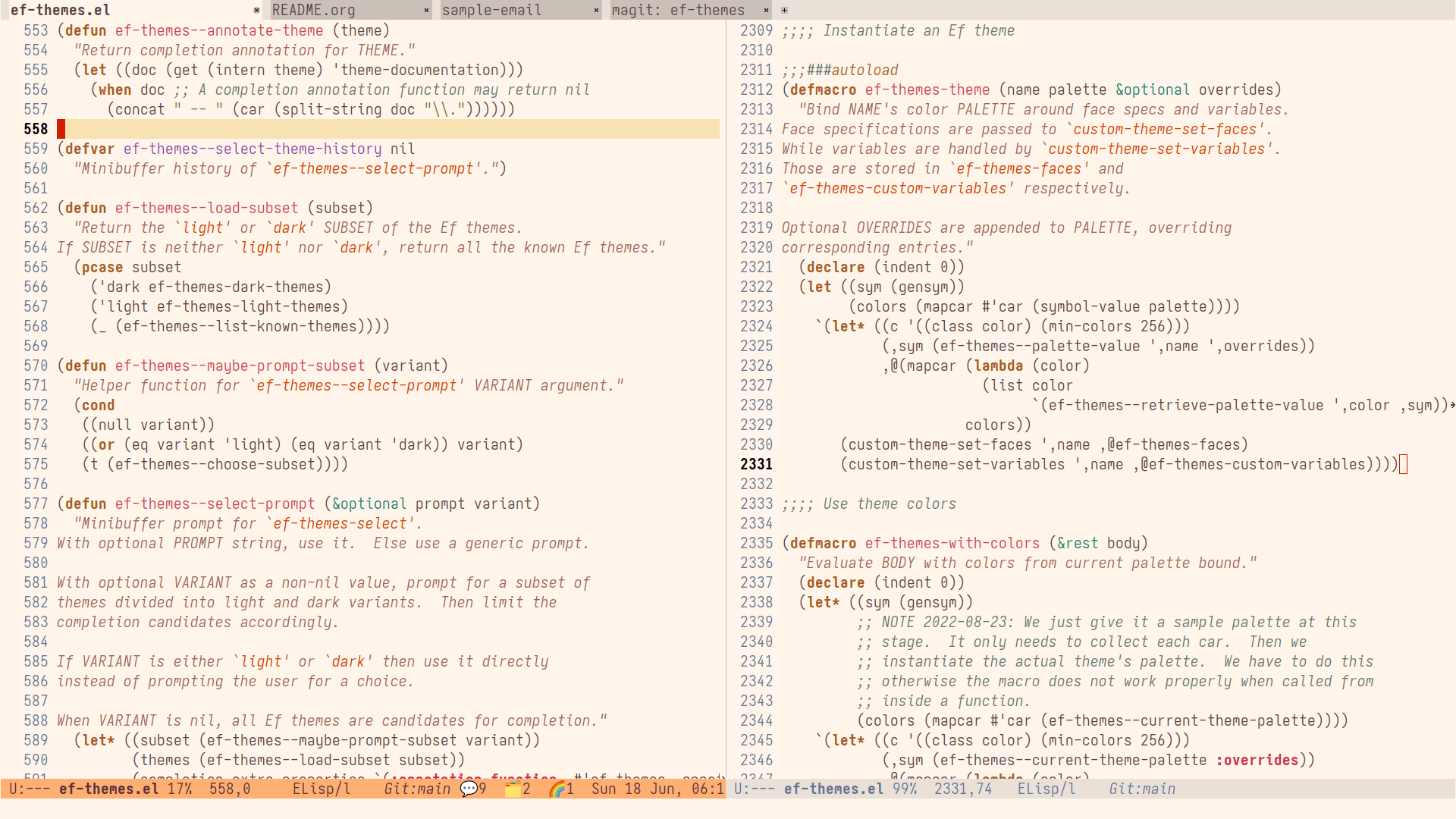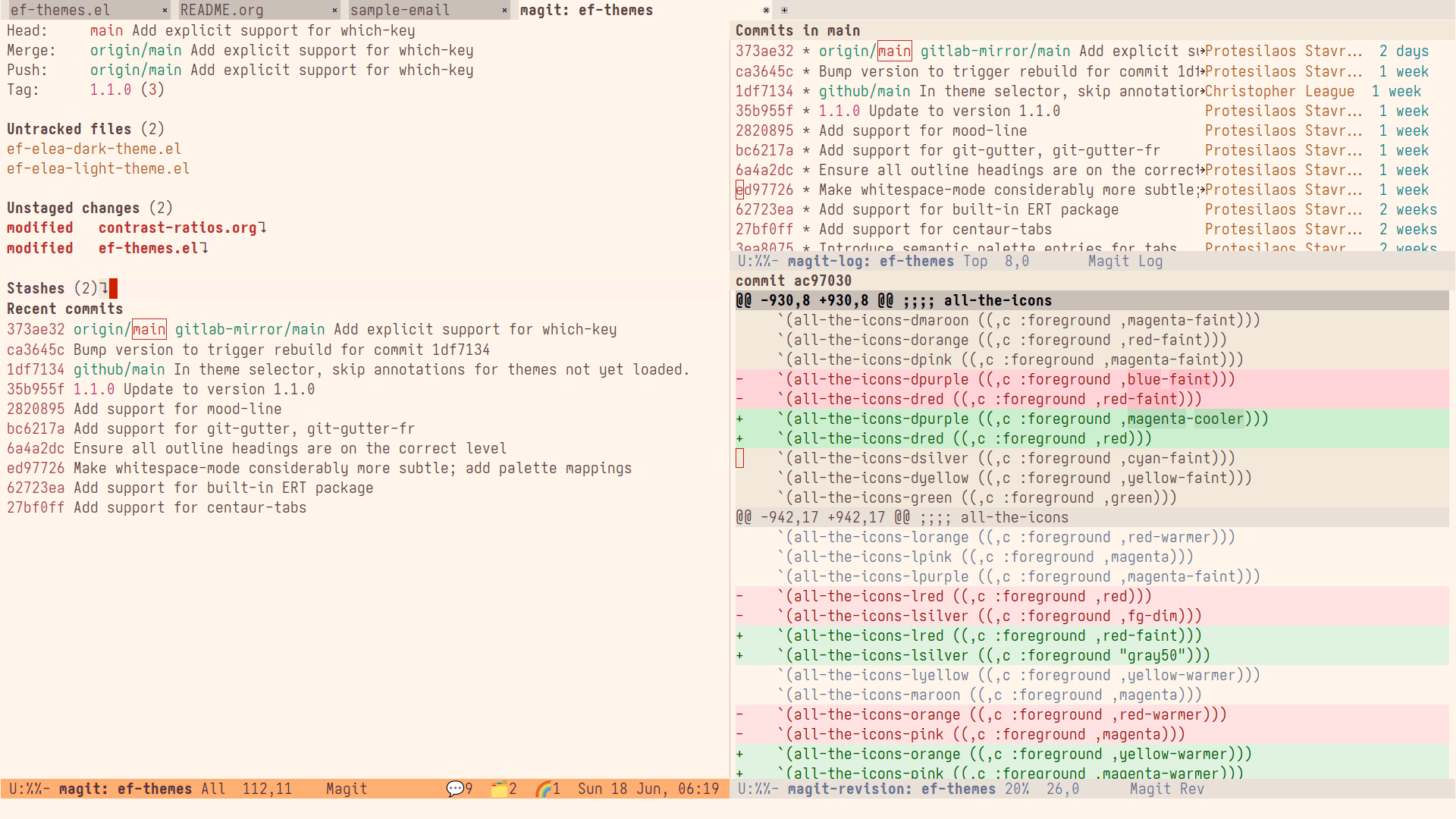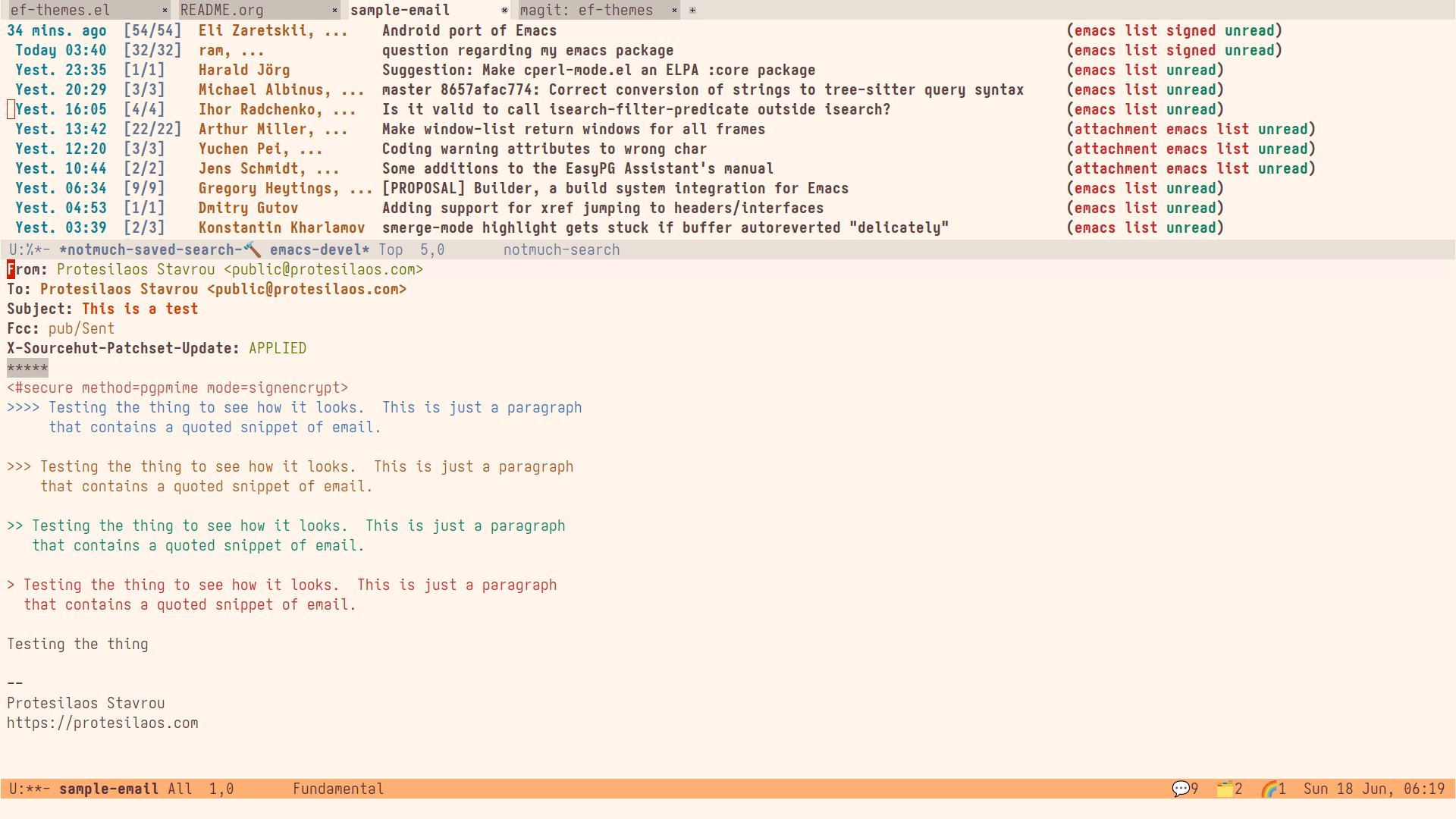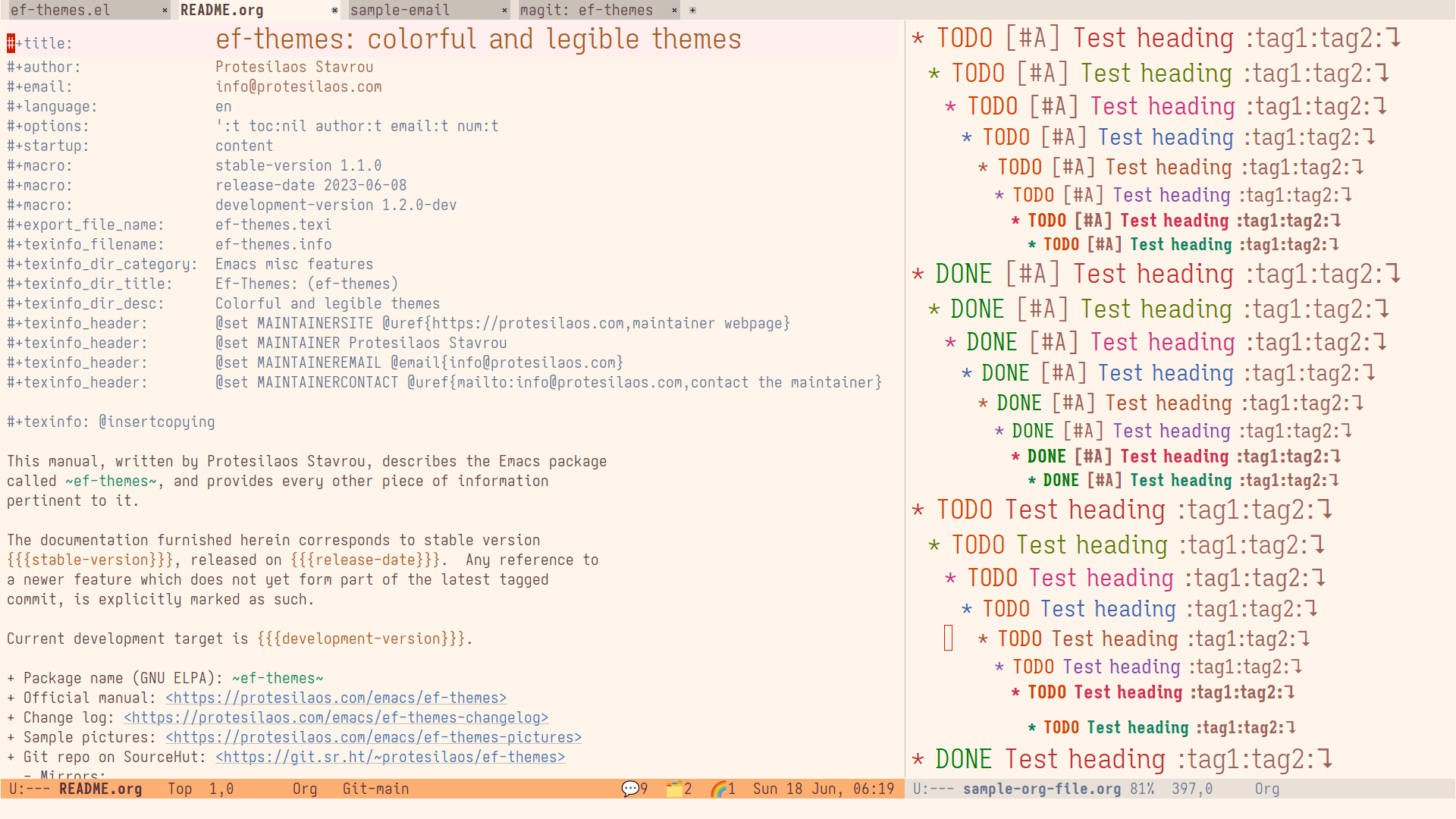 ef-deuteranopia-light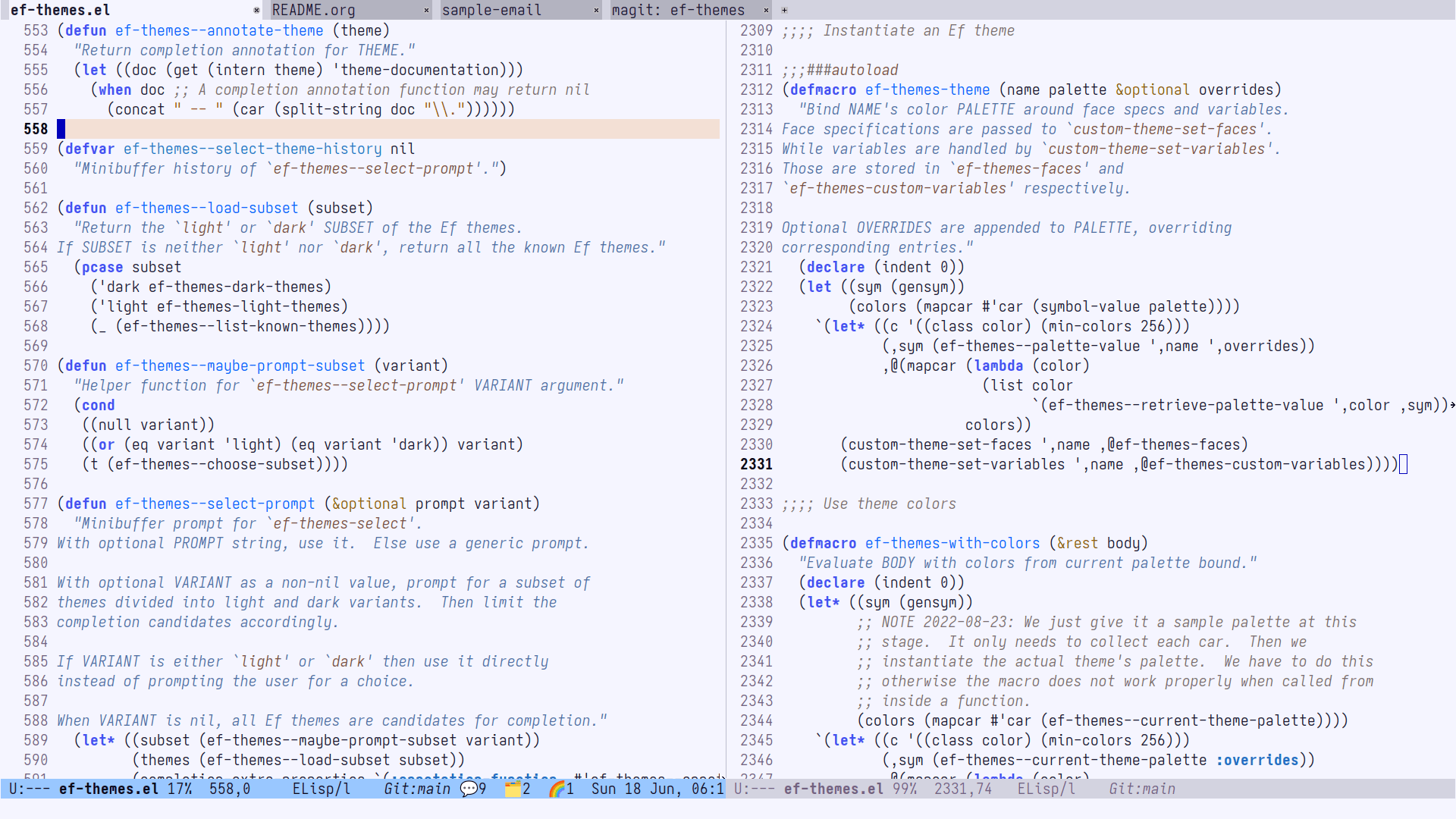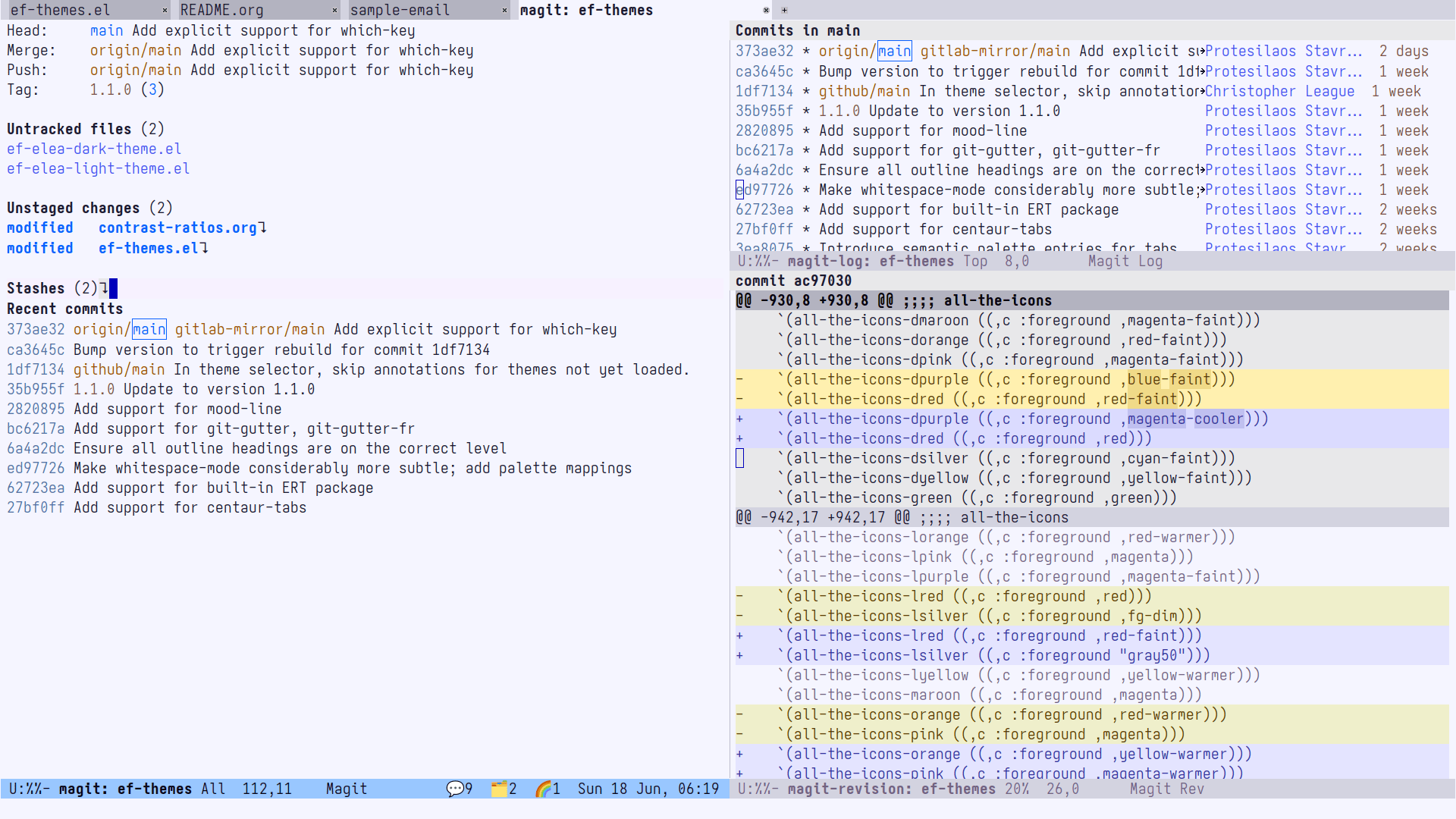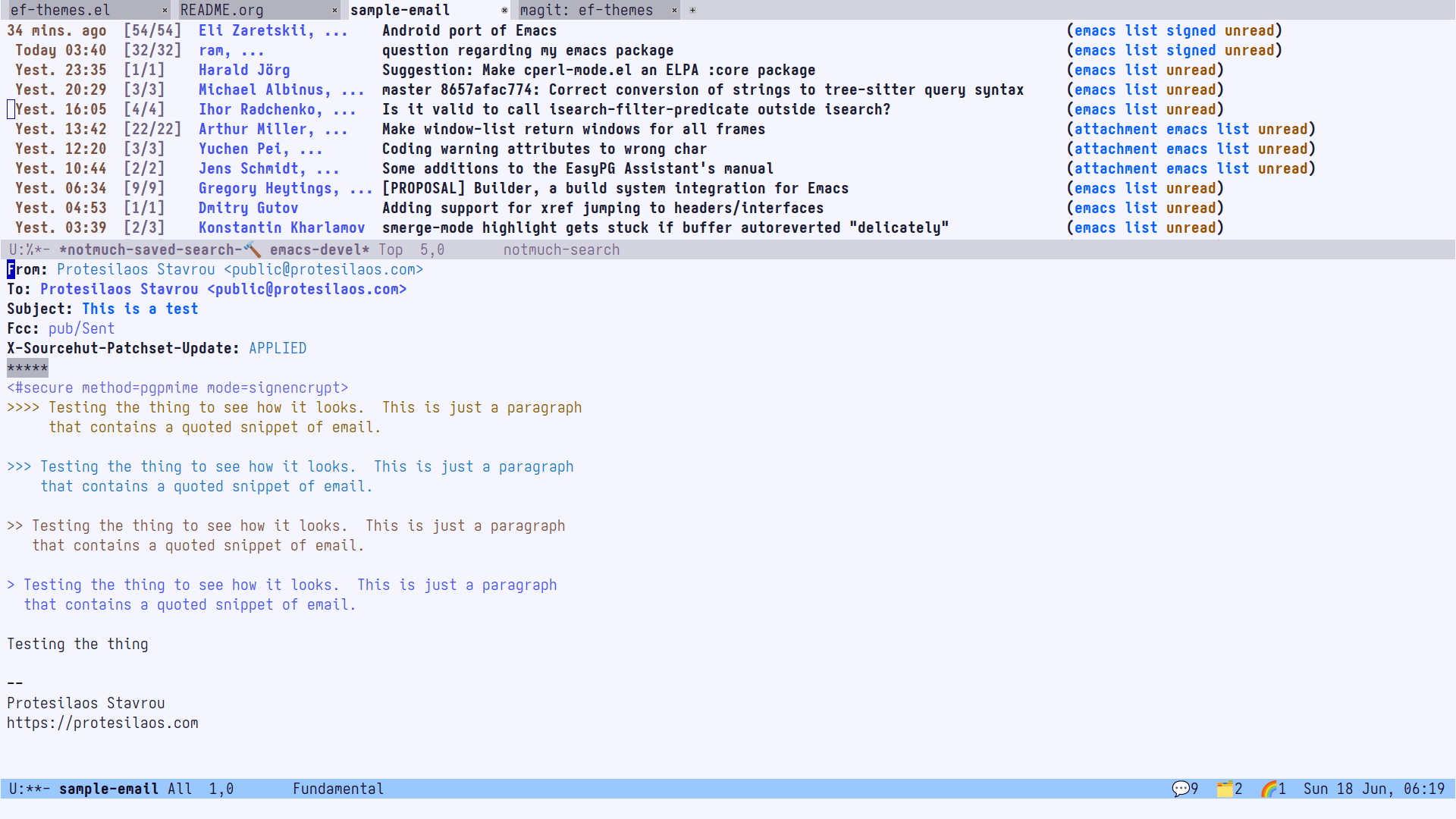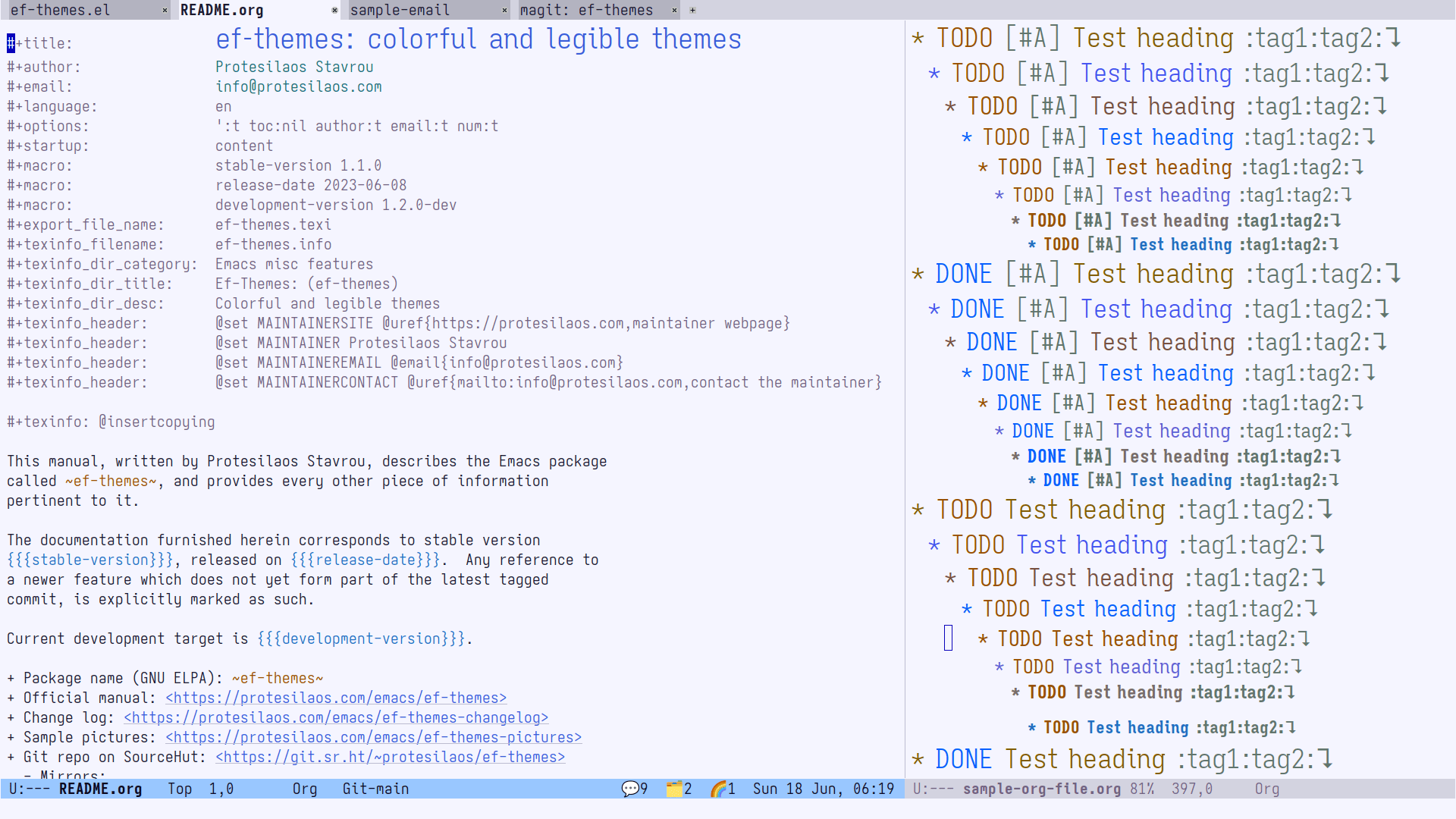 ef-duo-light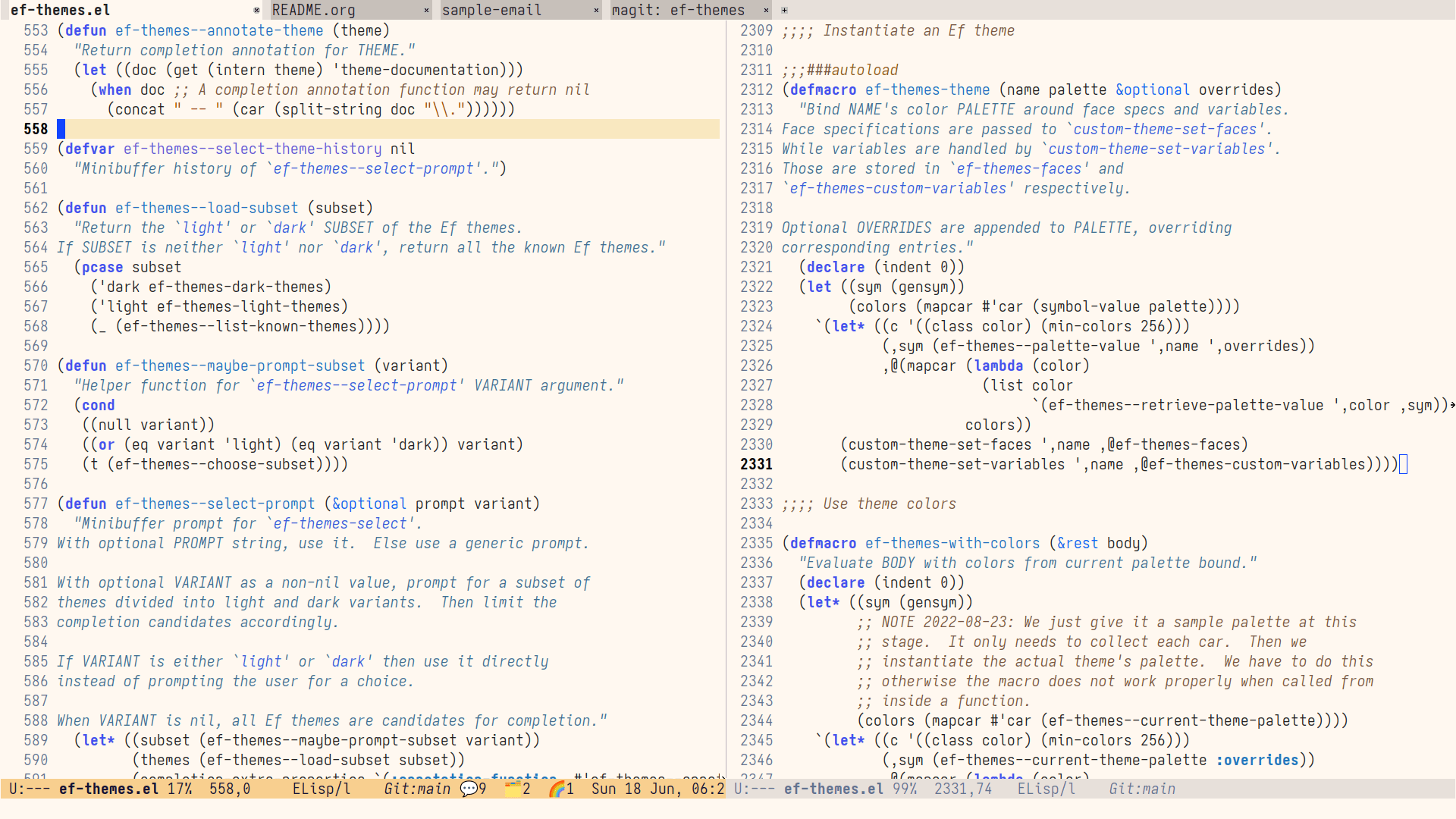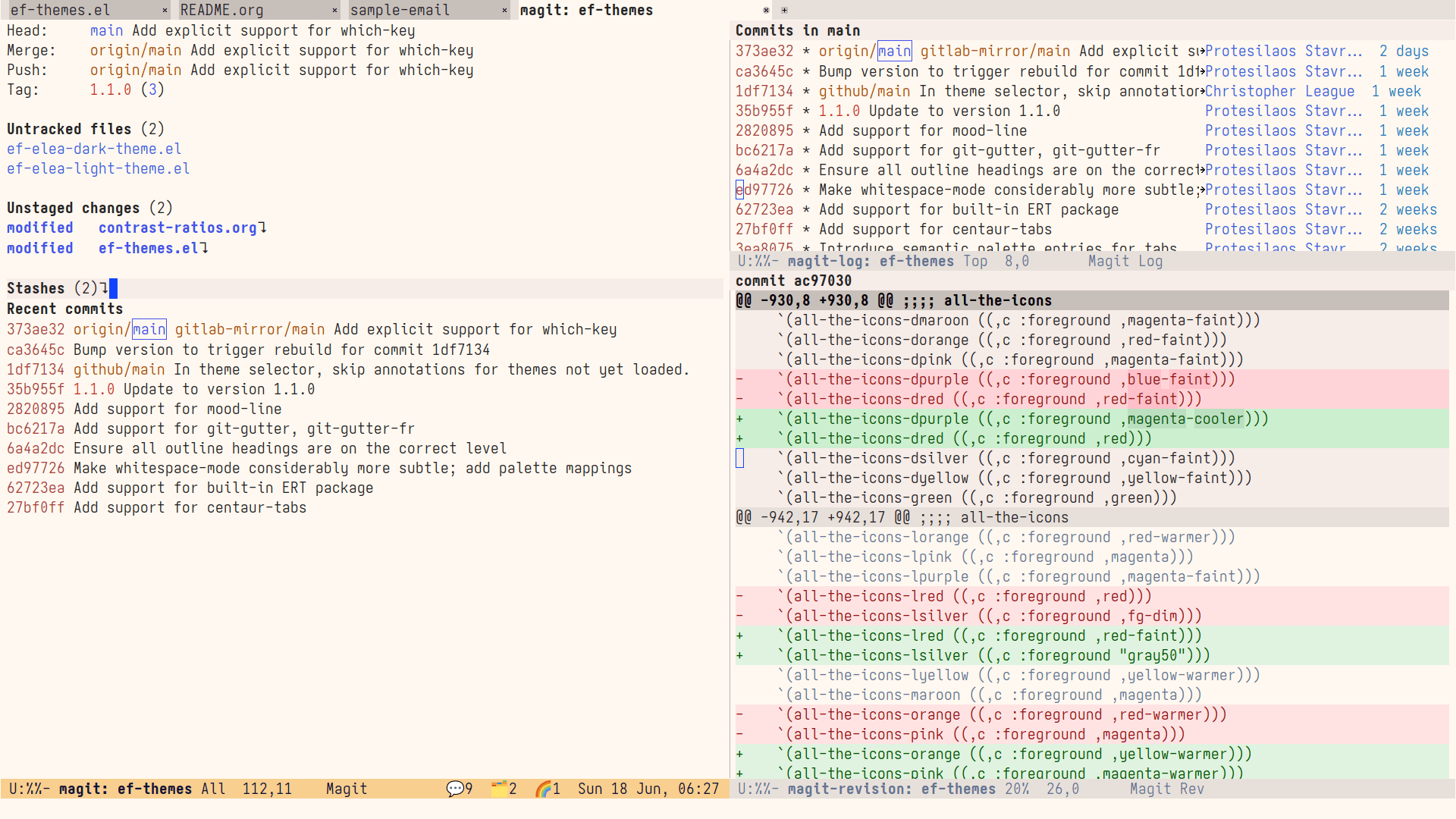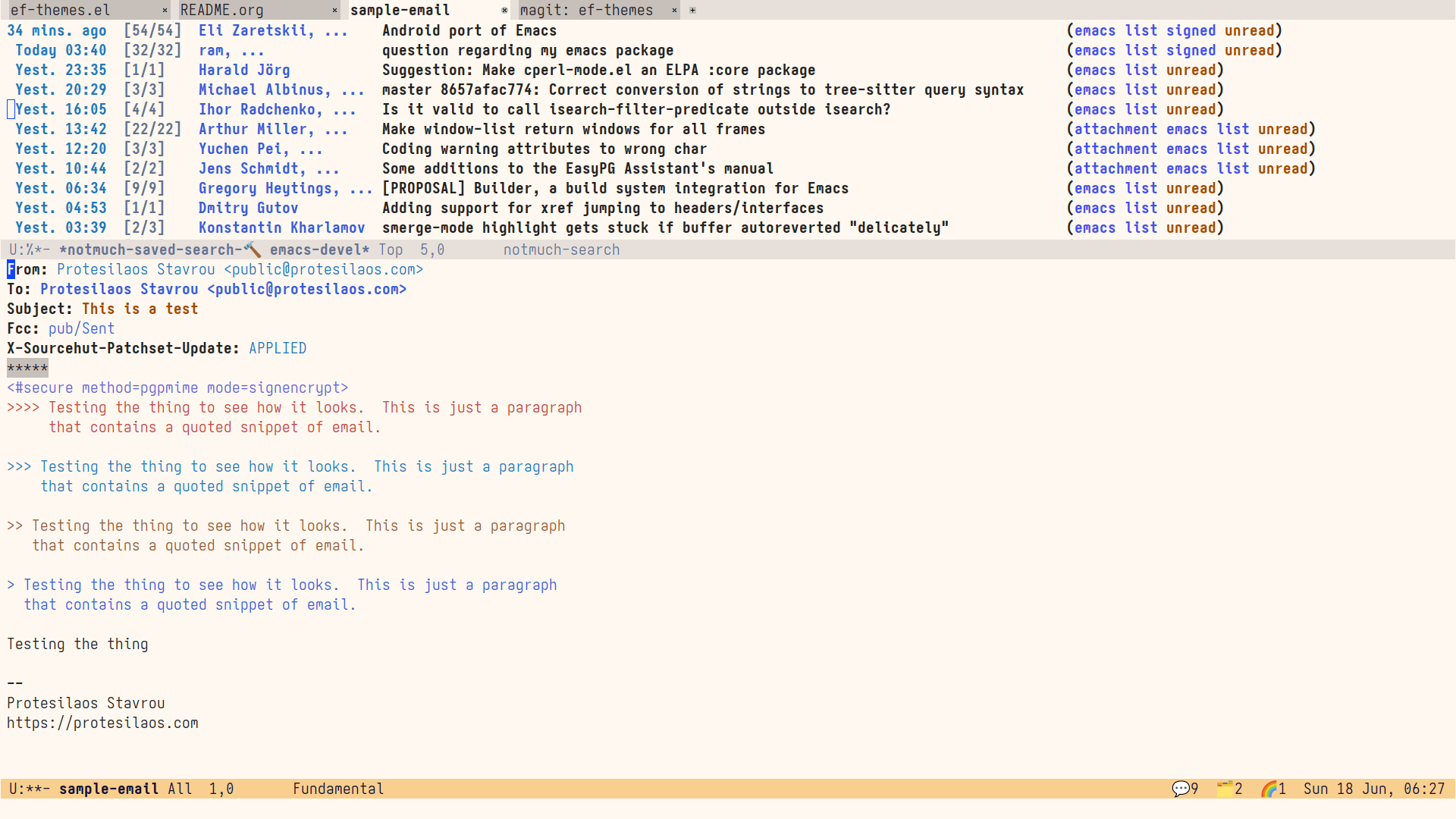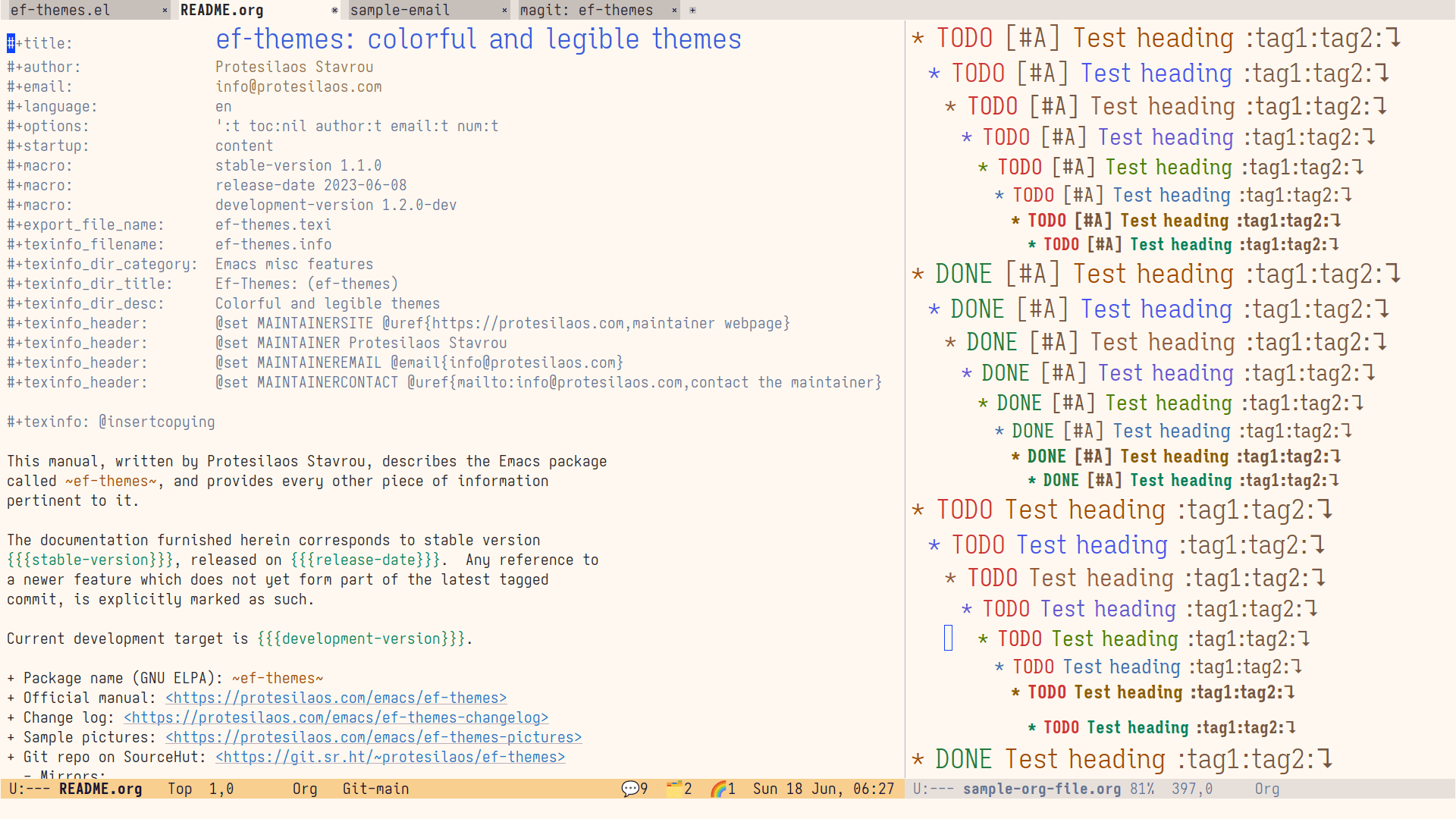 ef-elea-light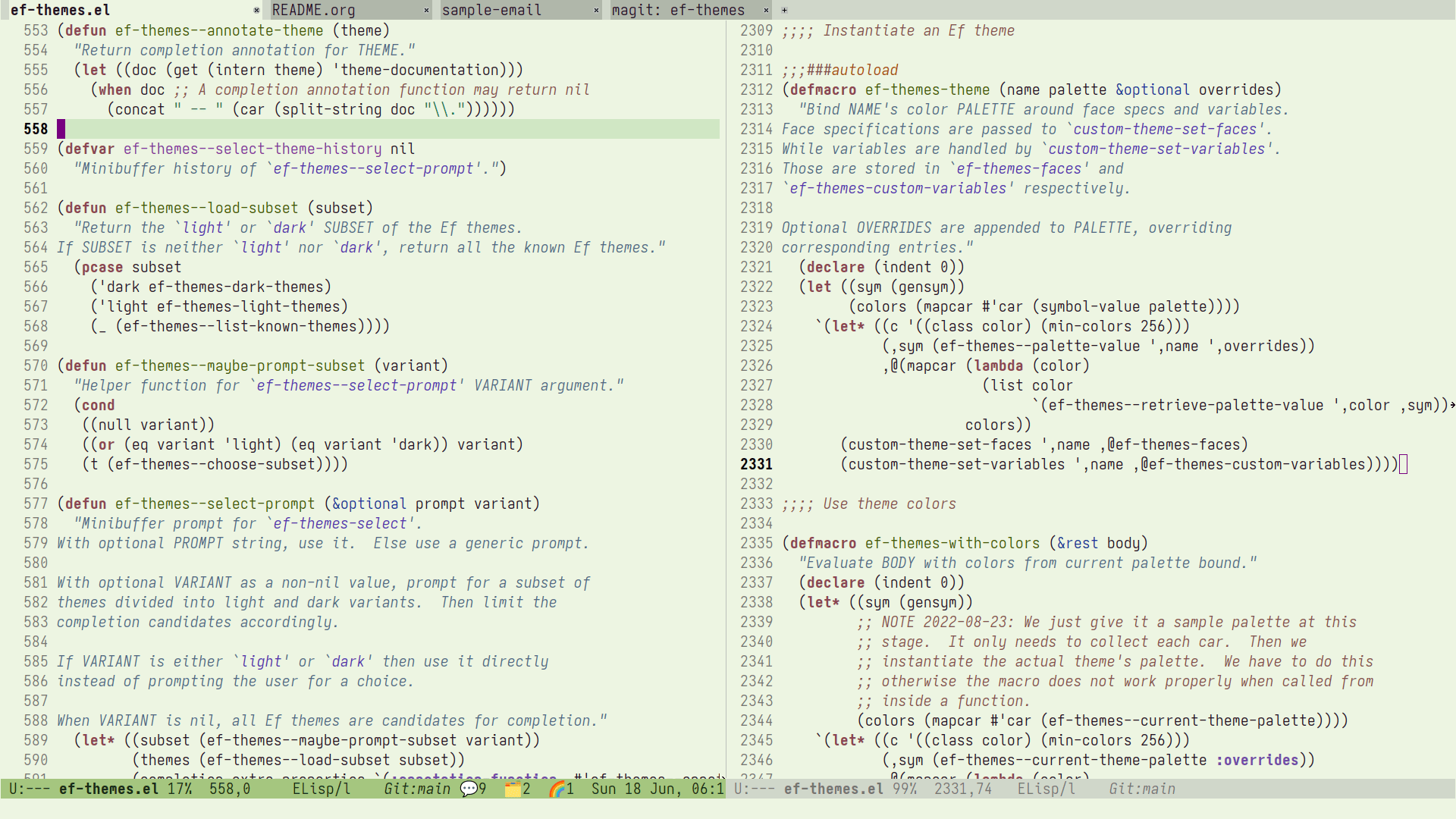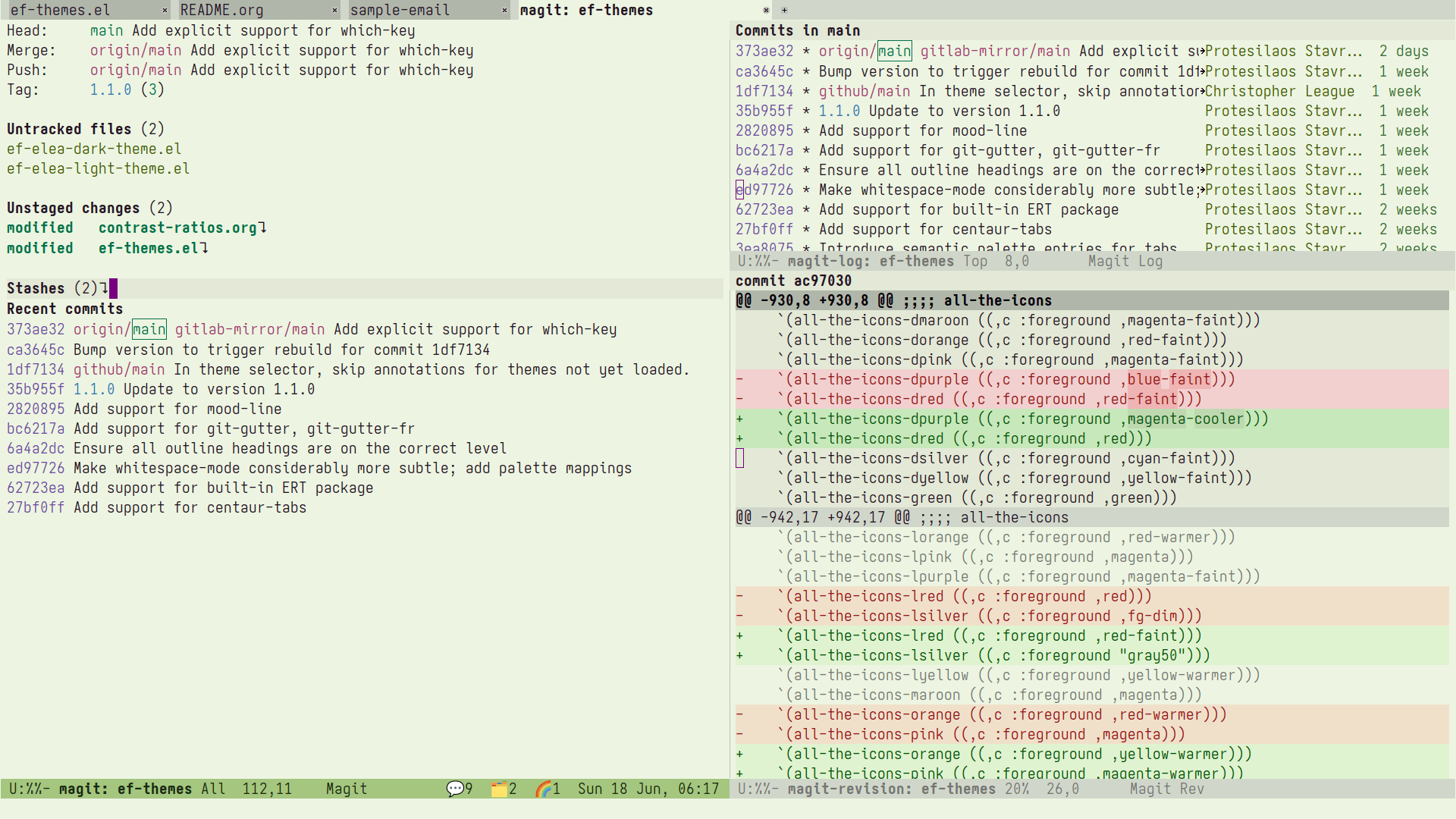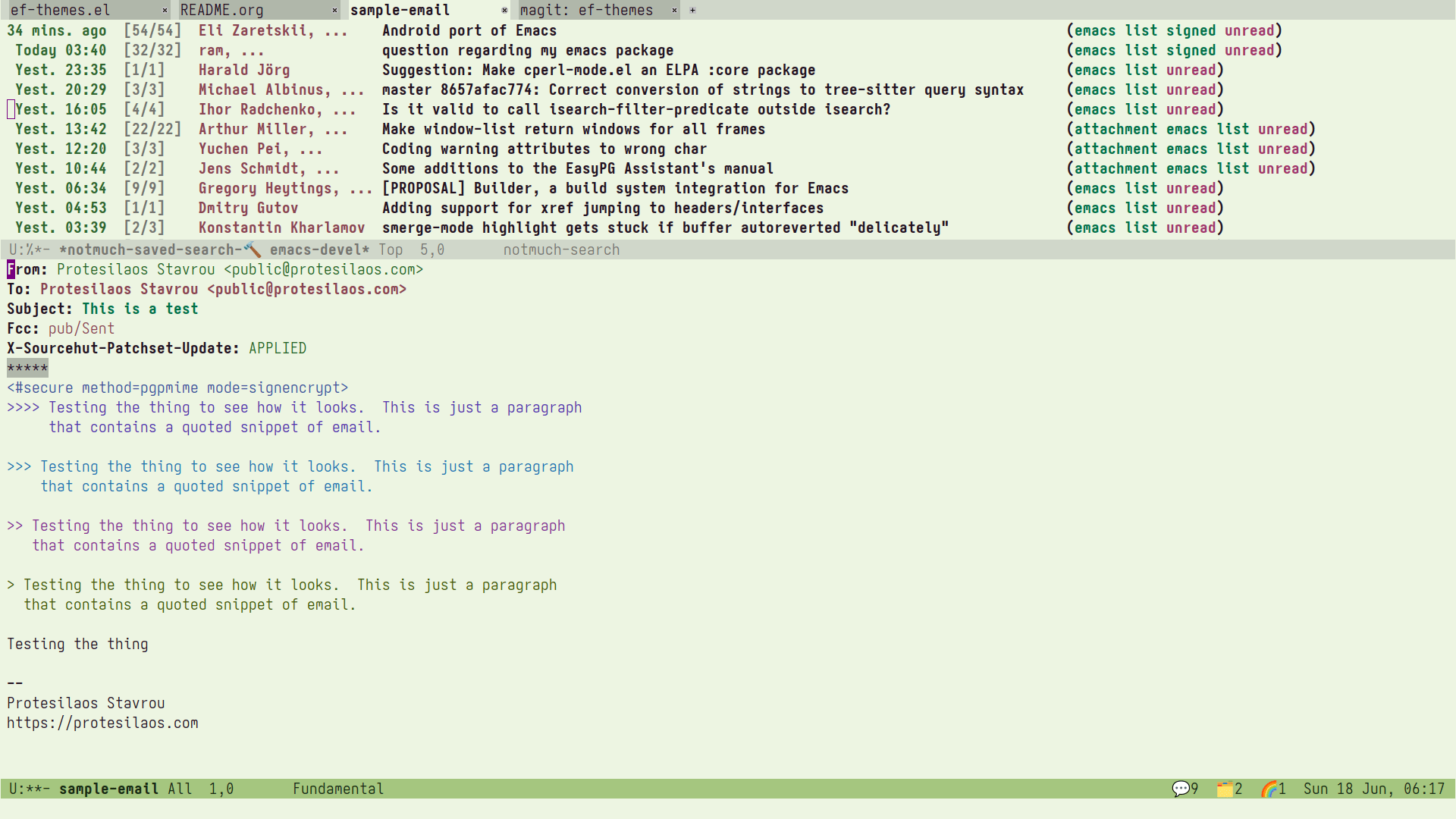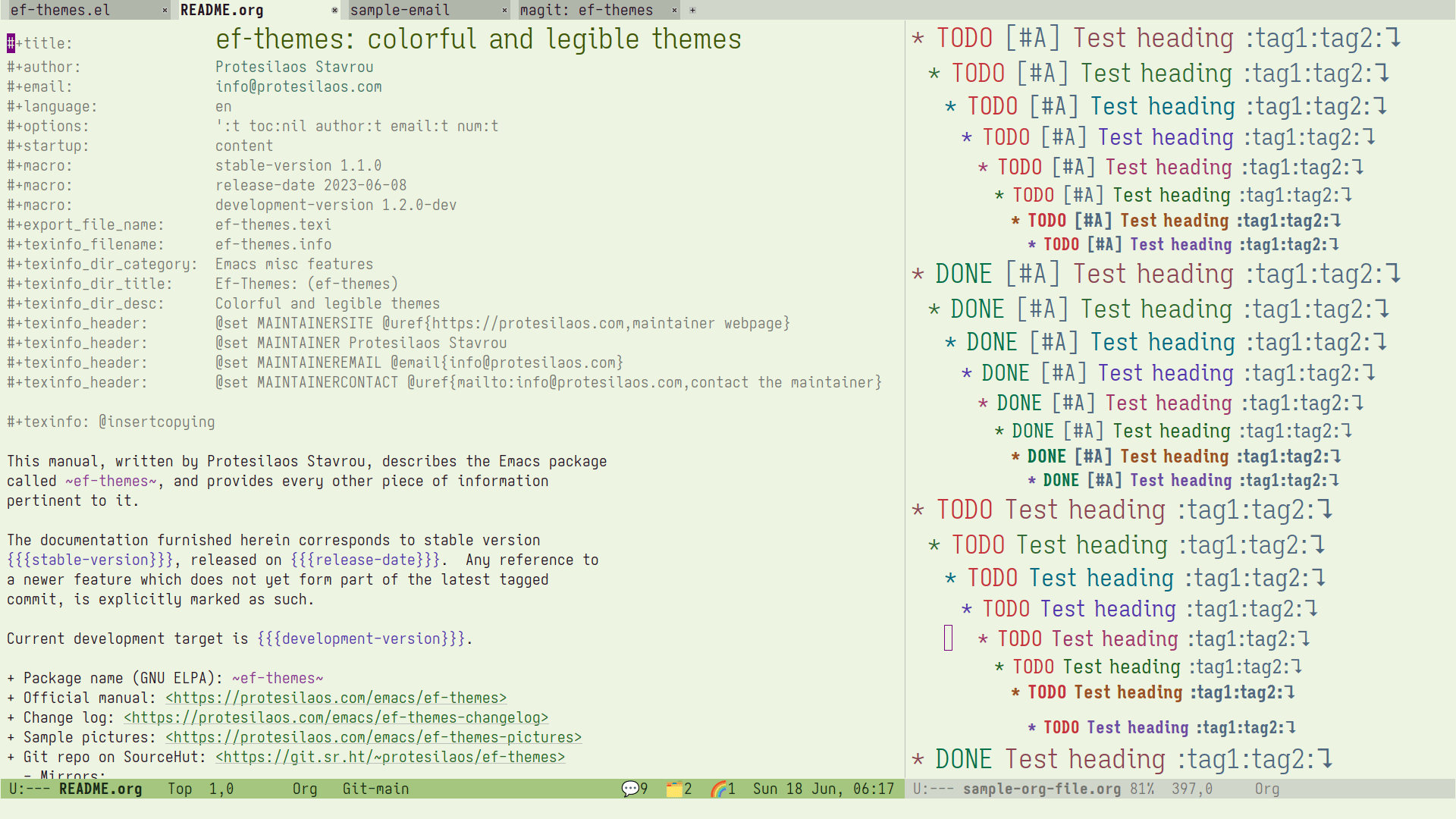 ef-frost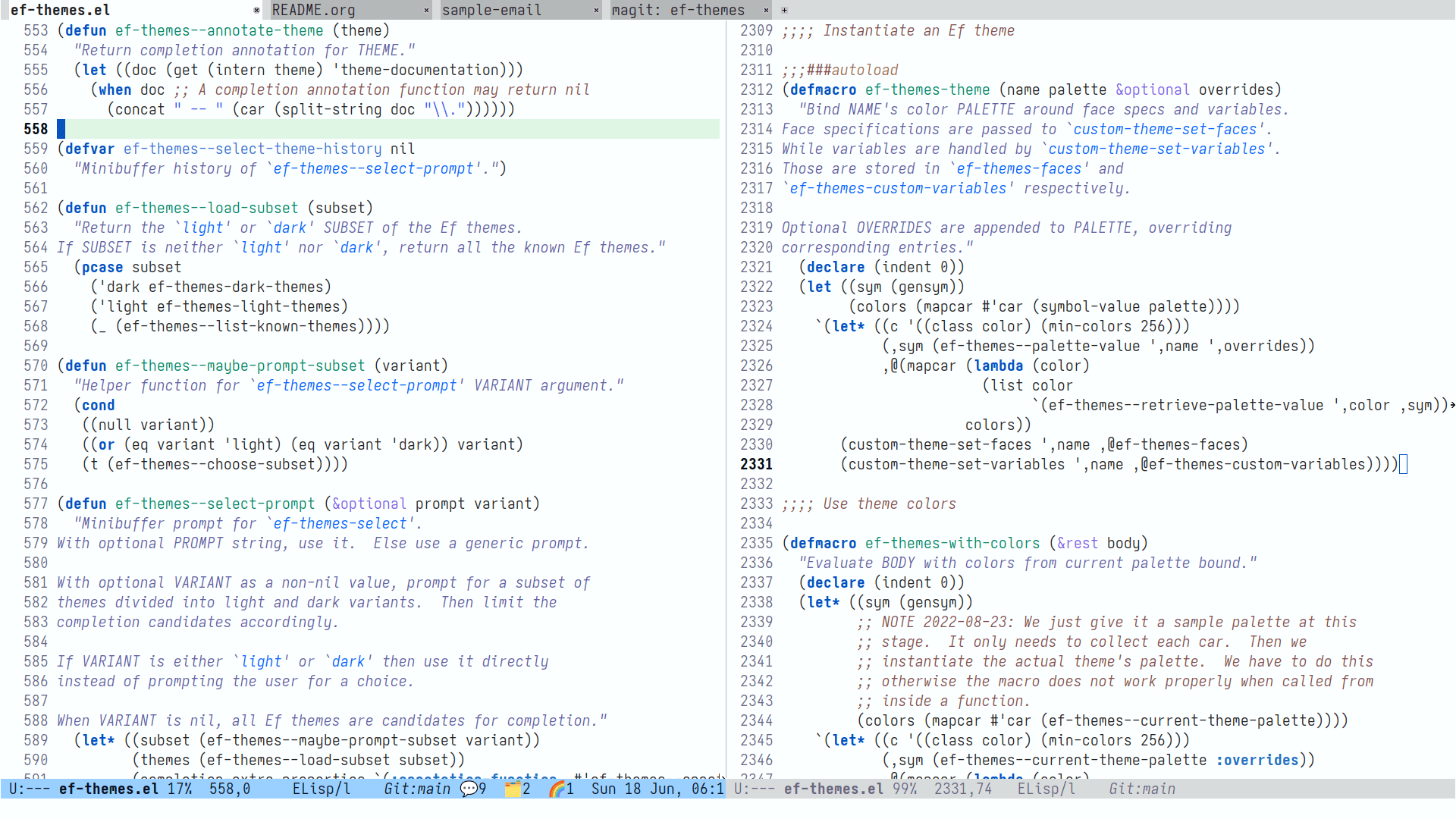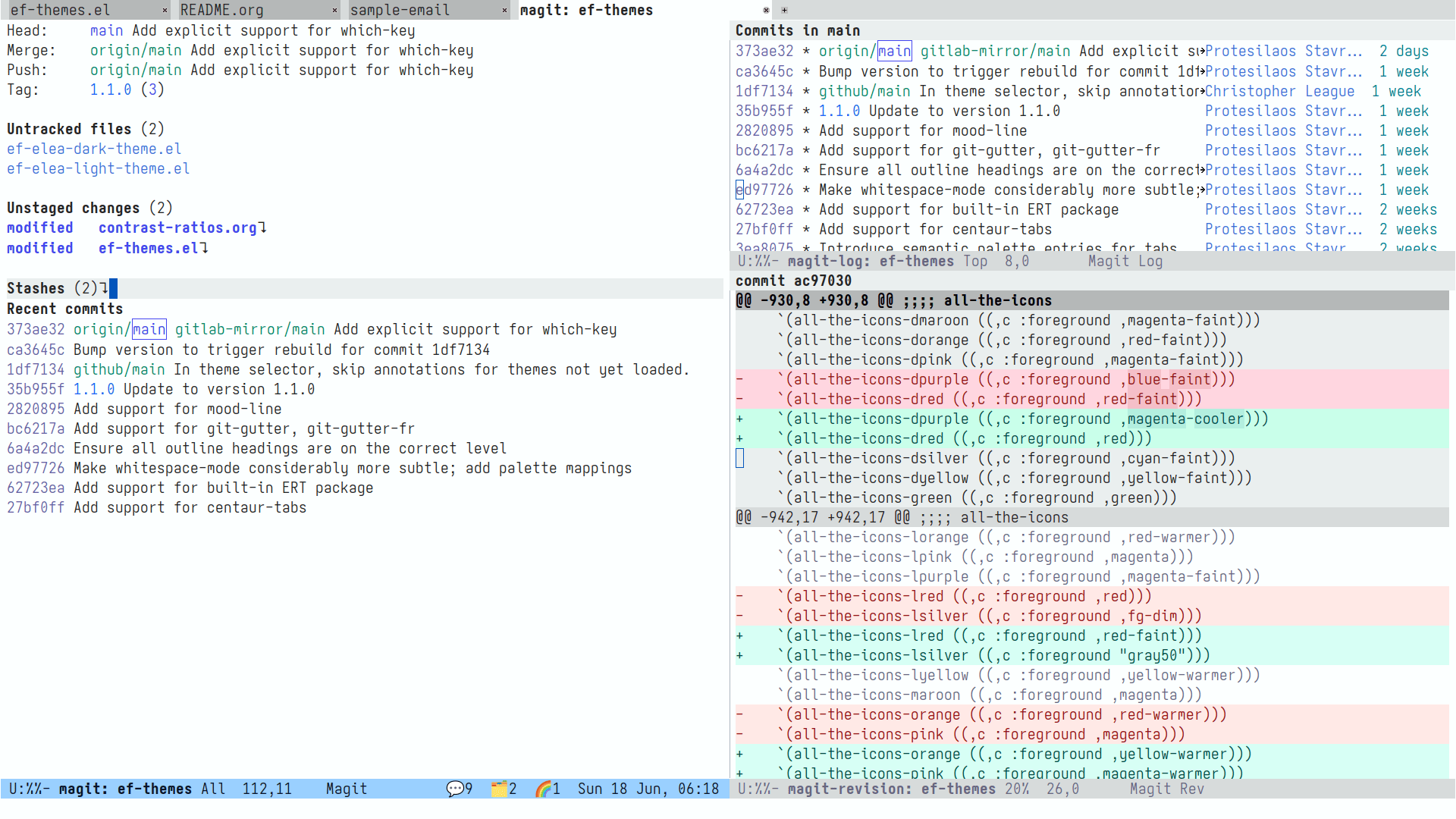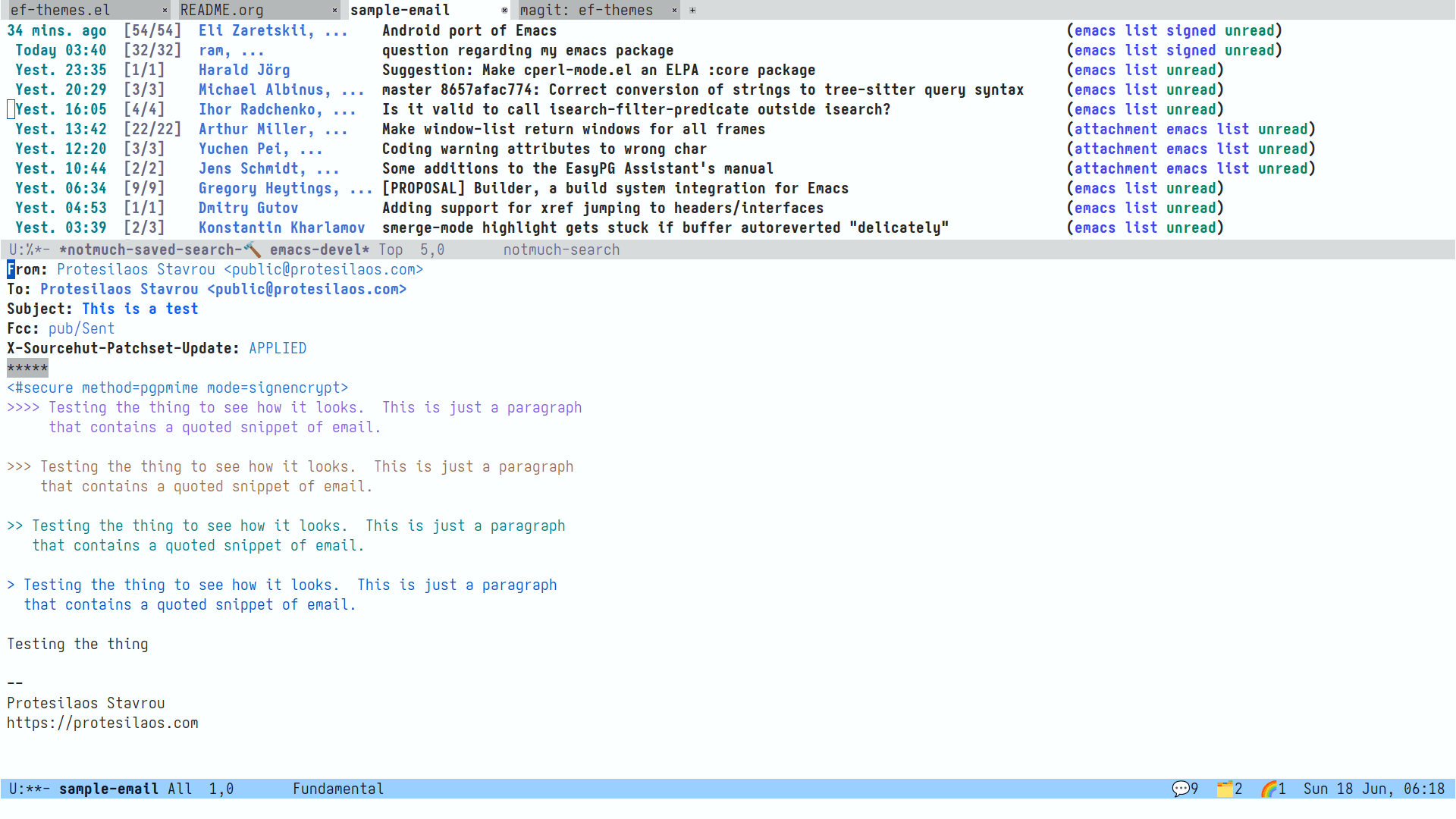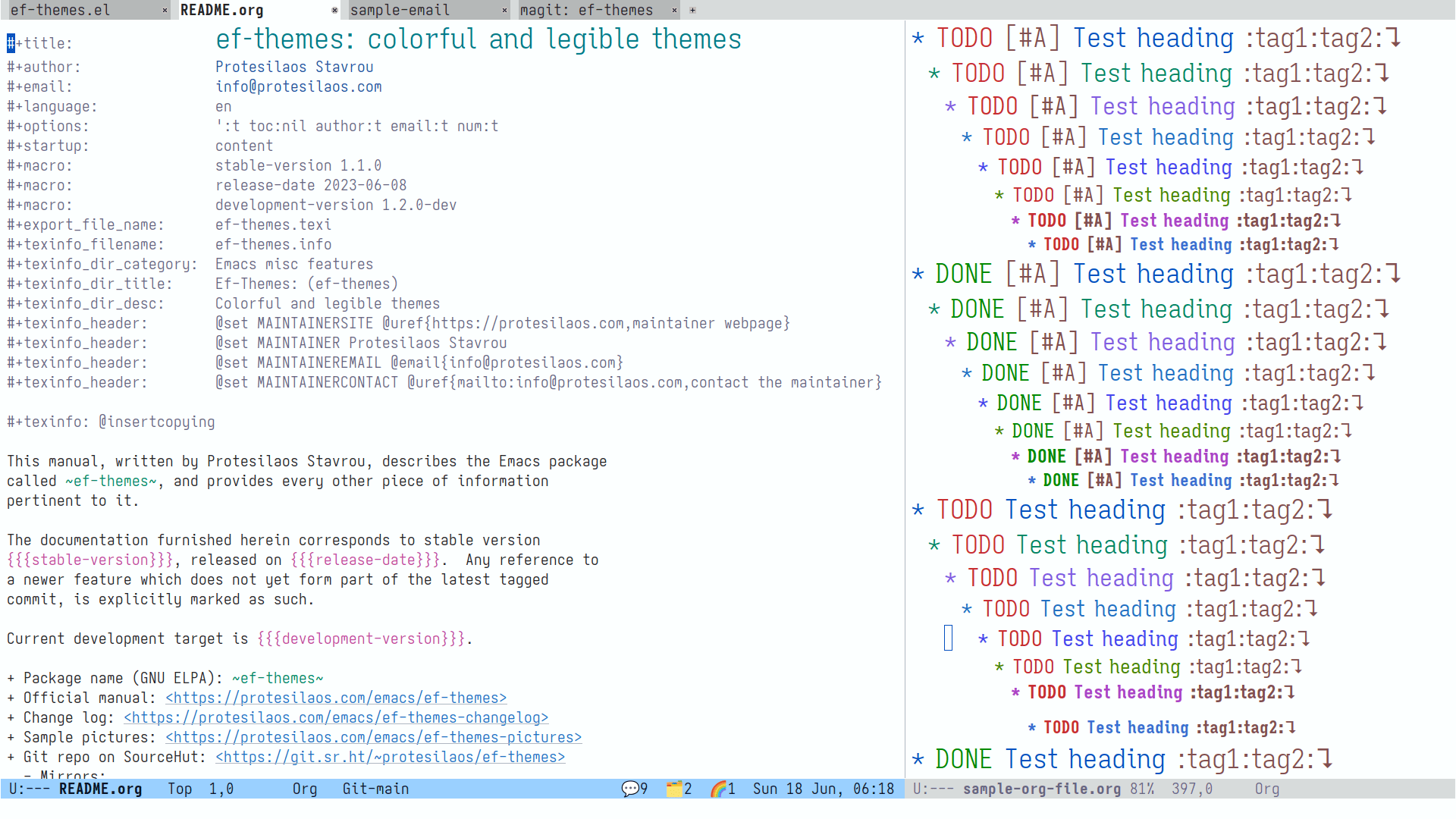 ef-kassio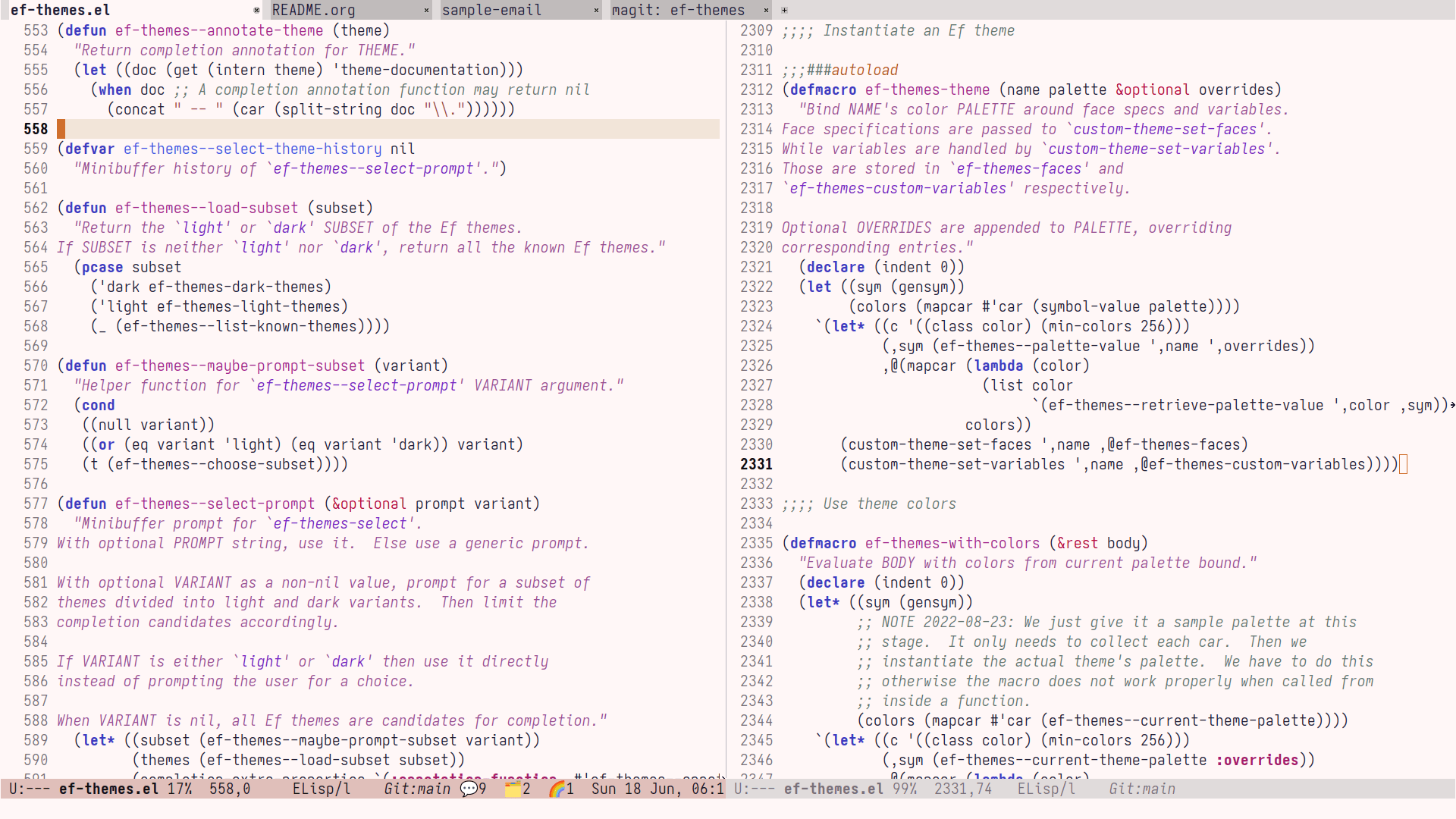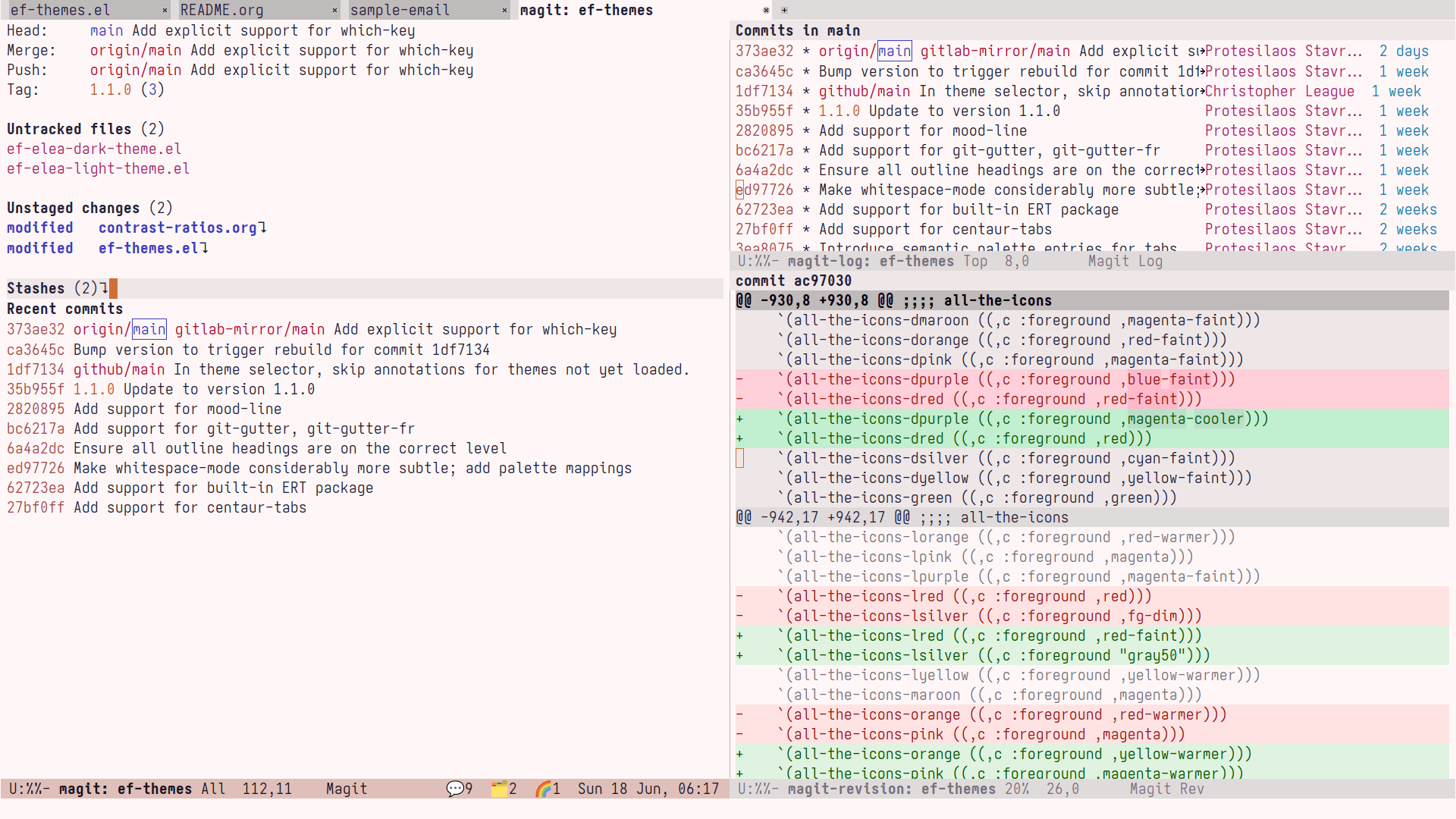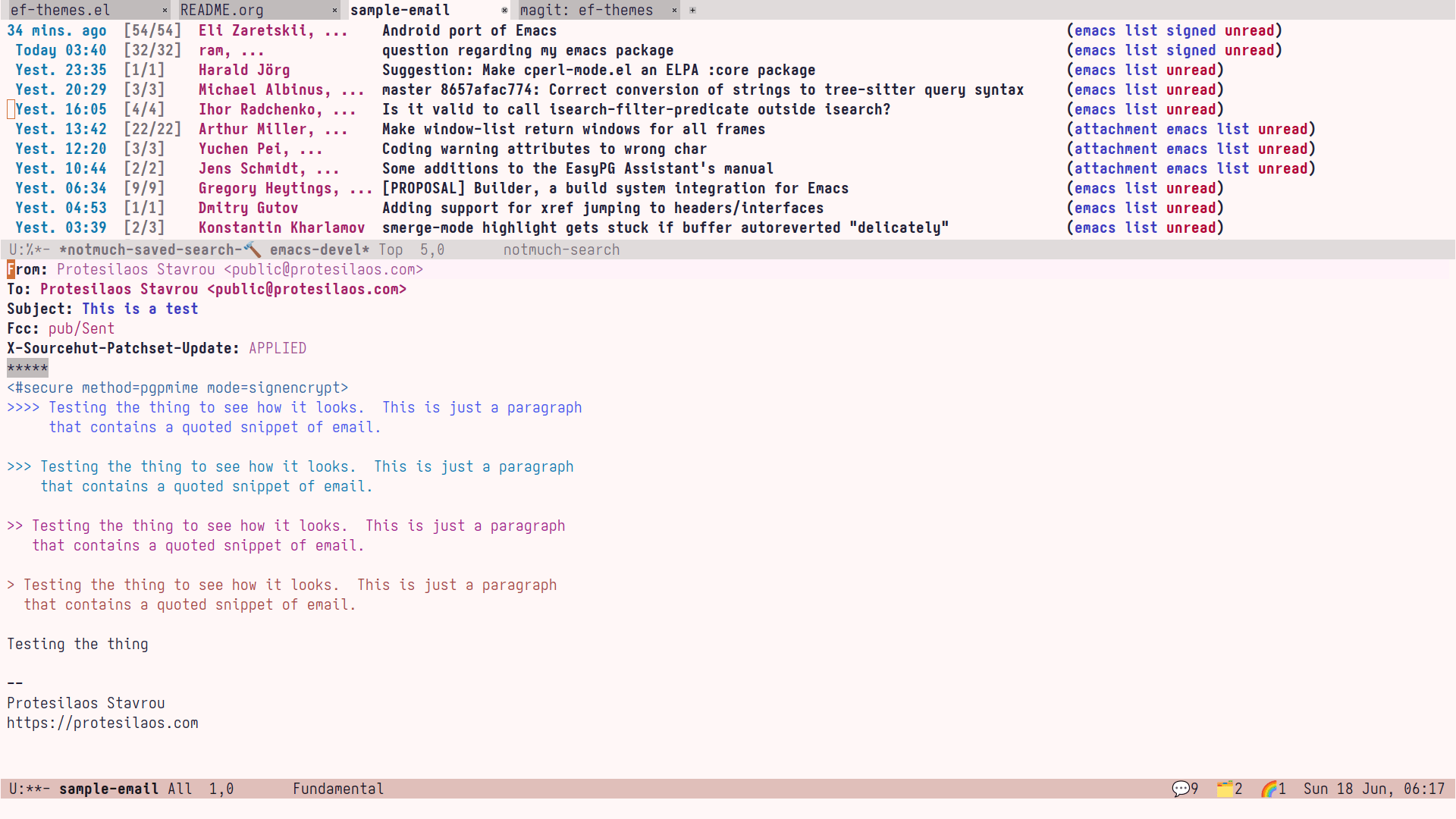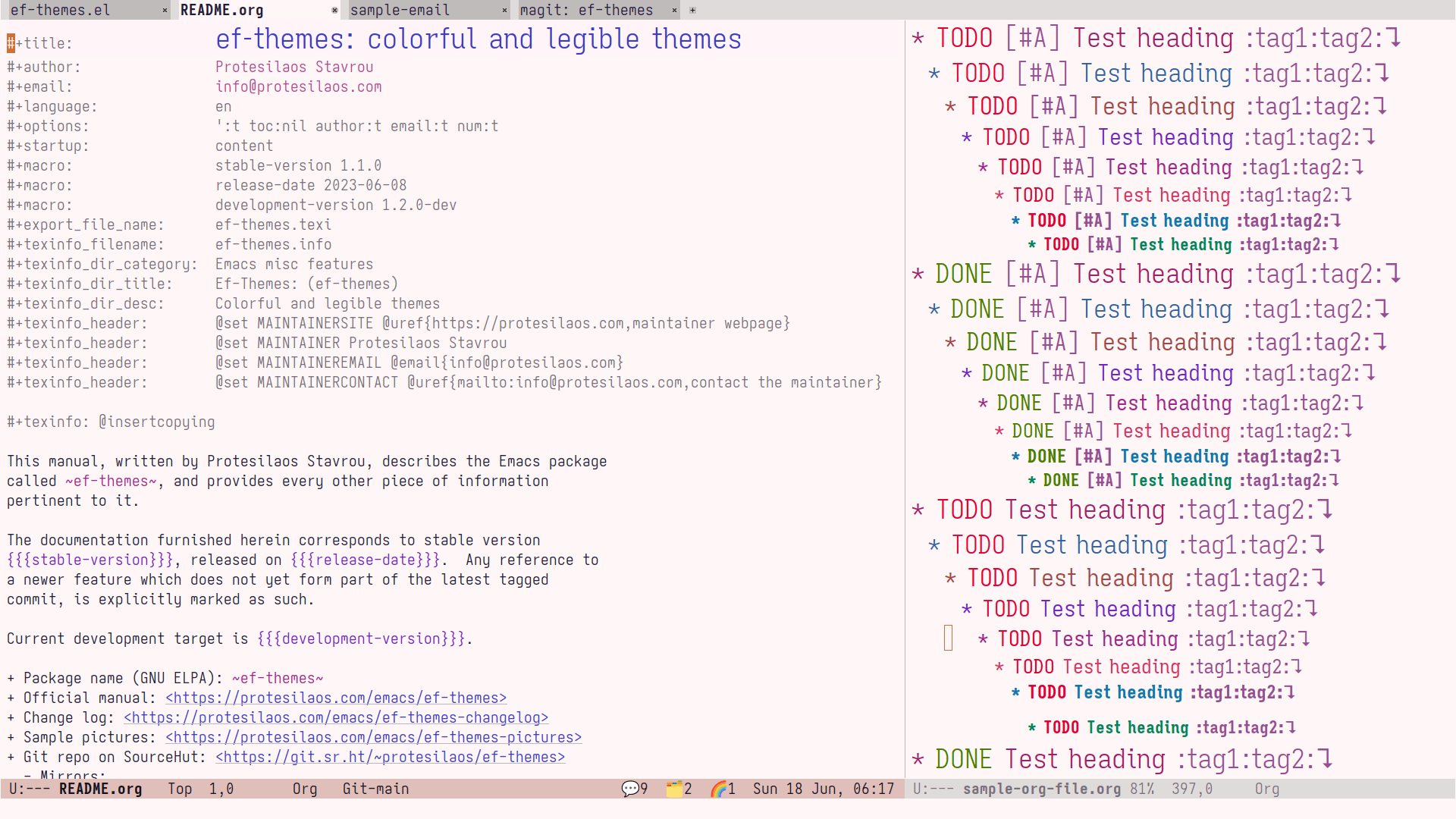 ef-light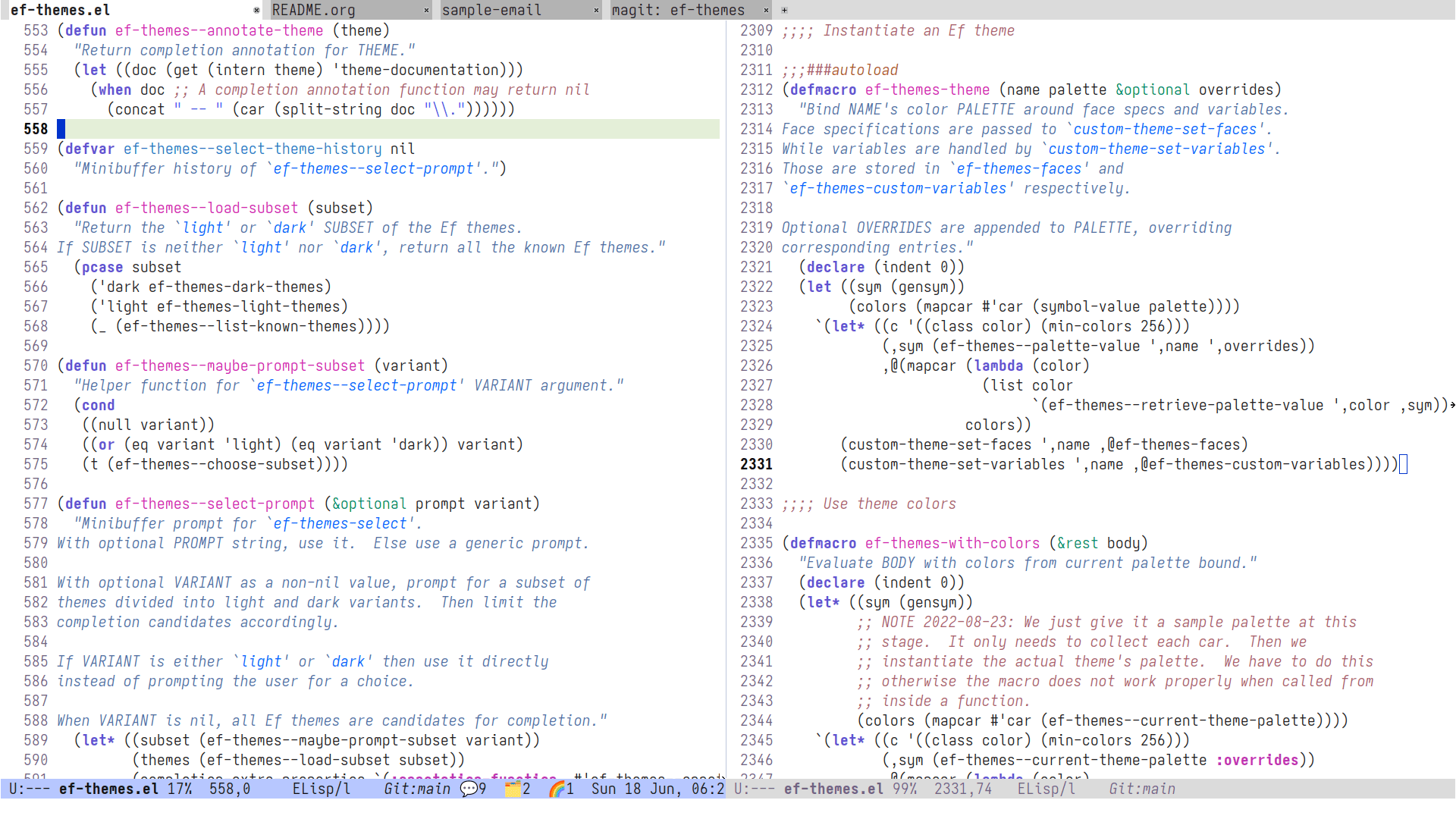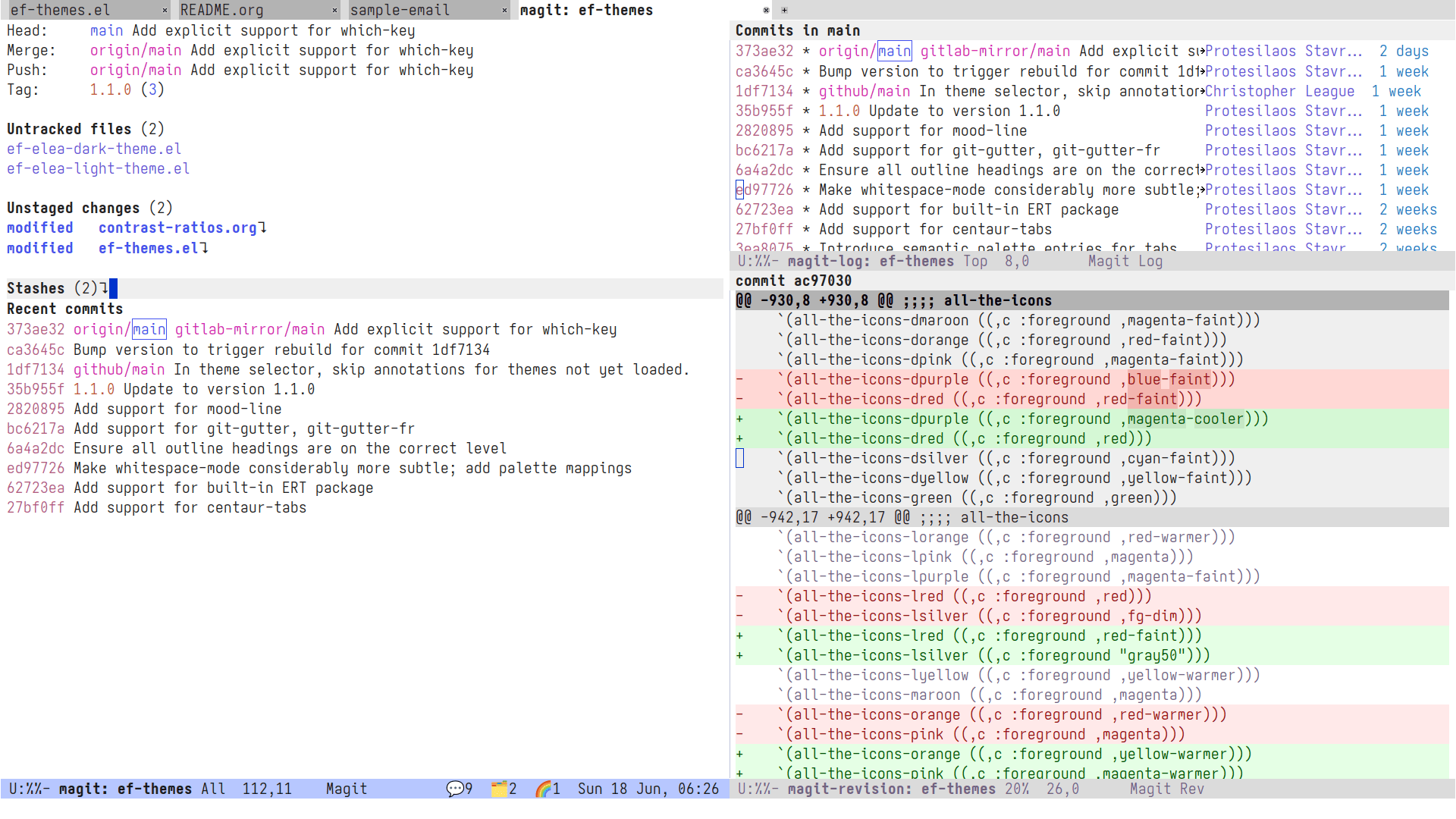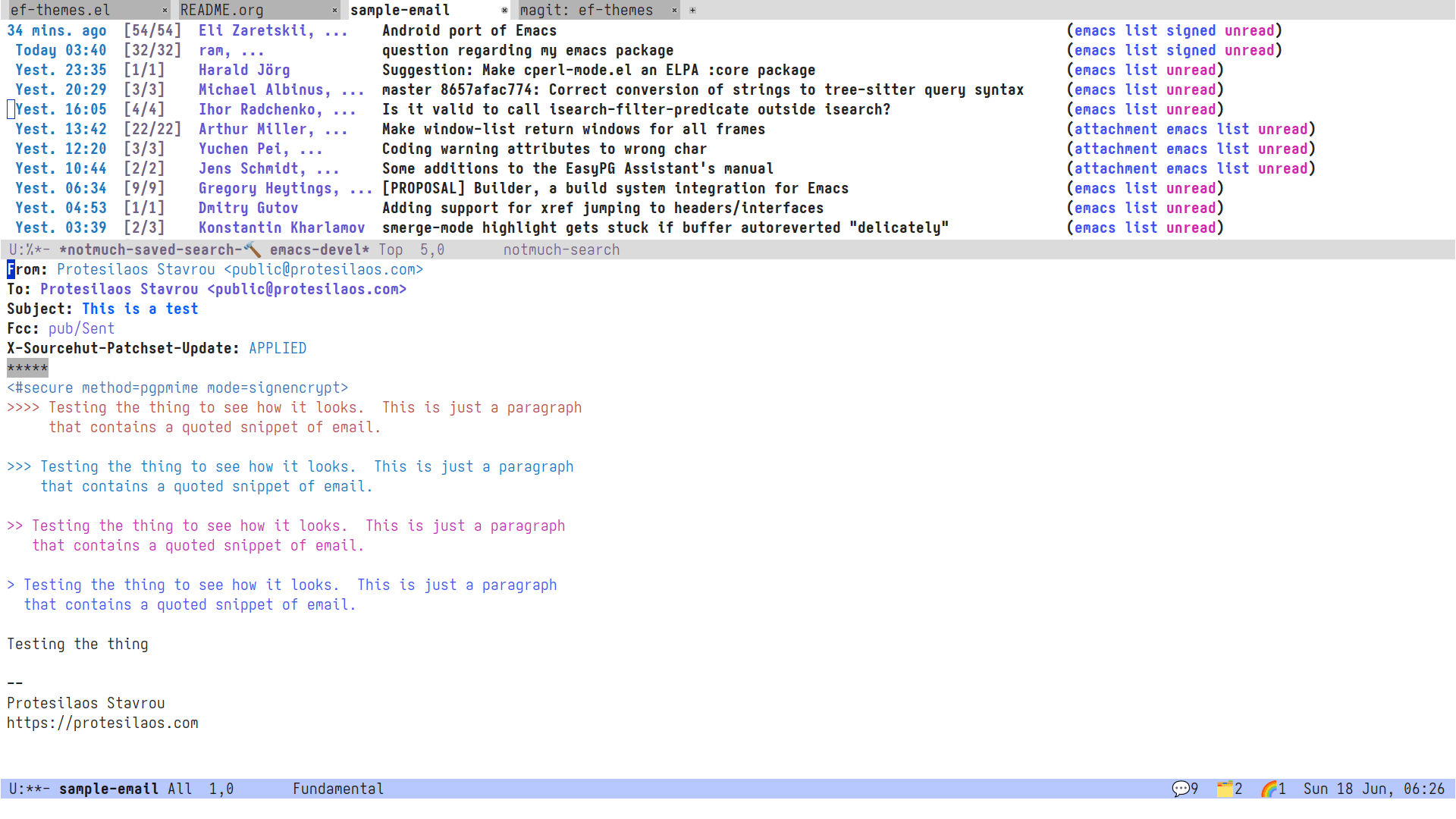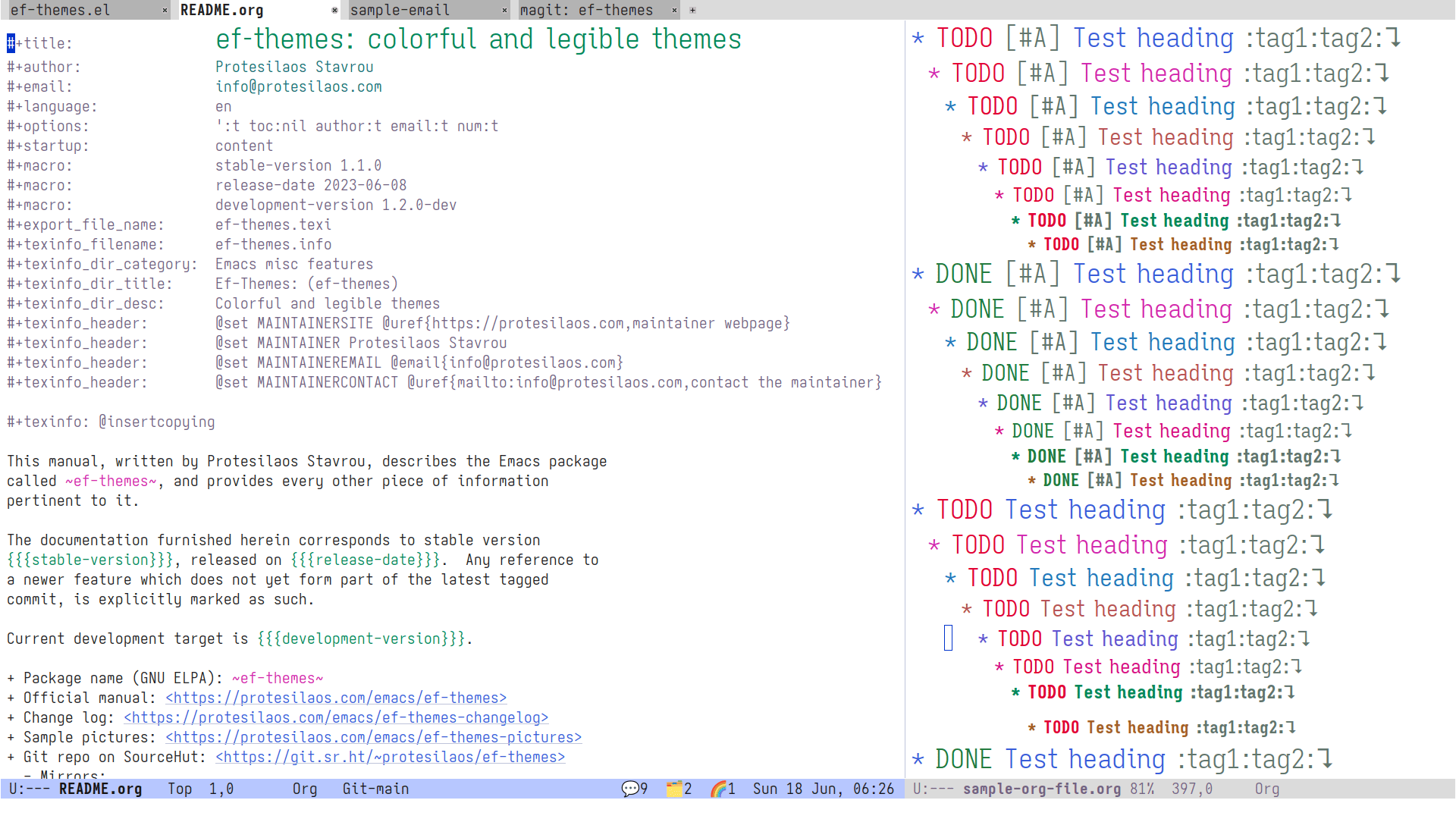 ef-maris-light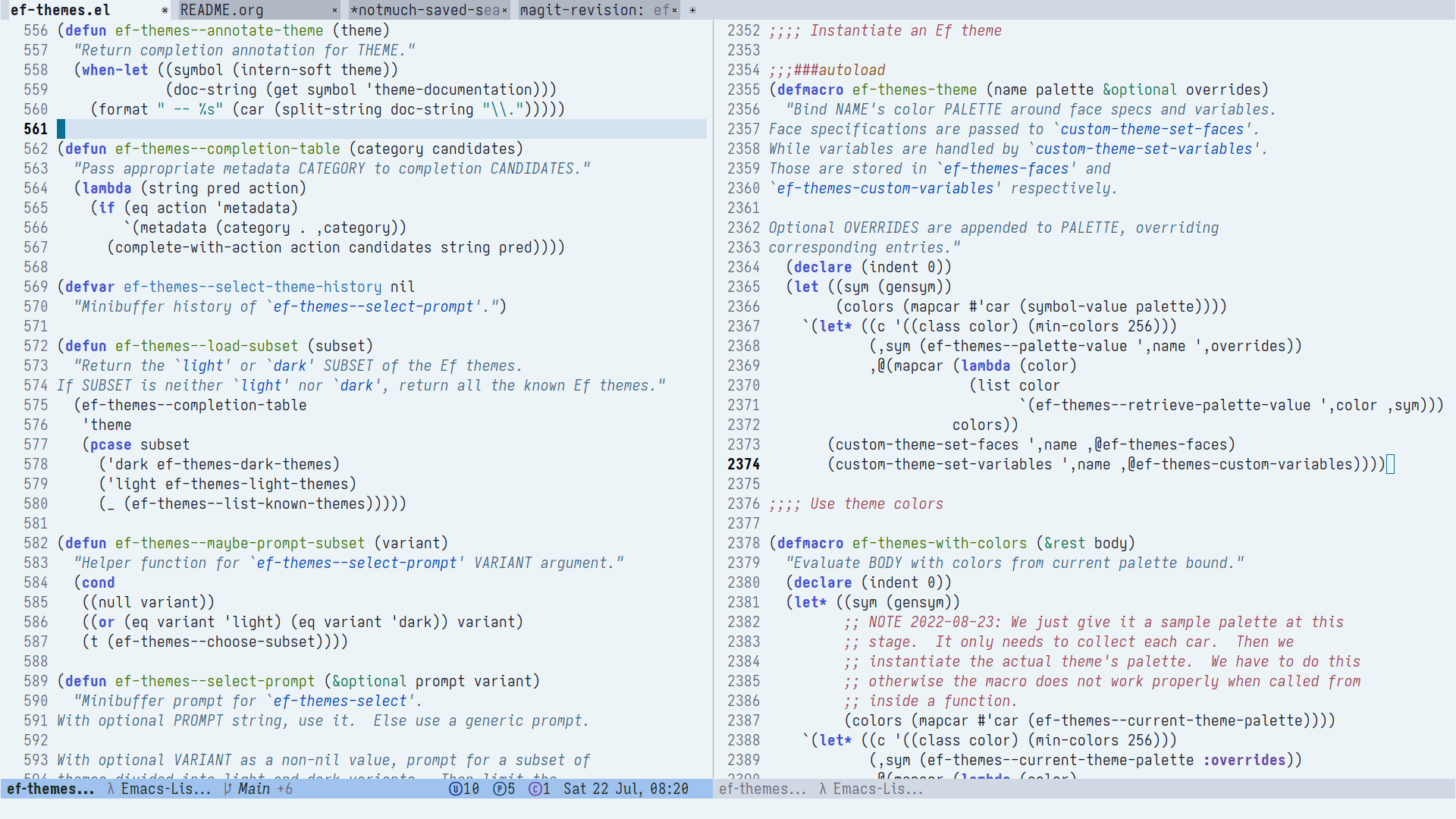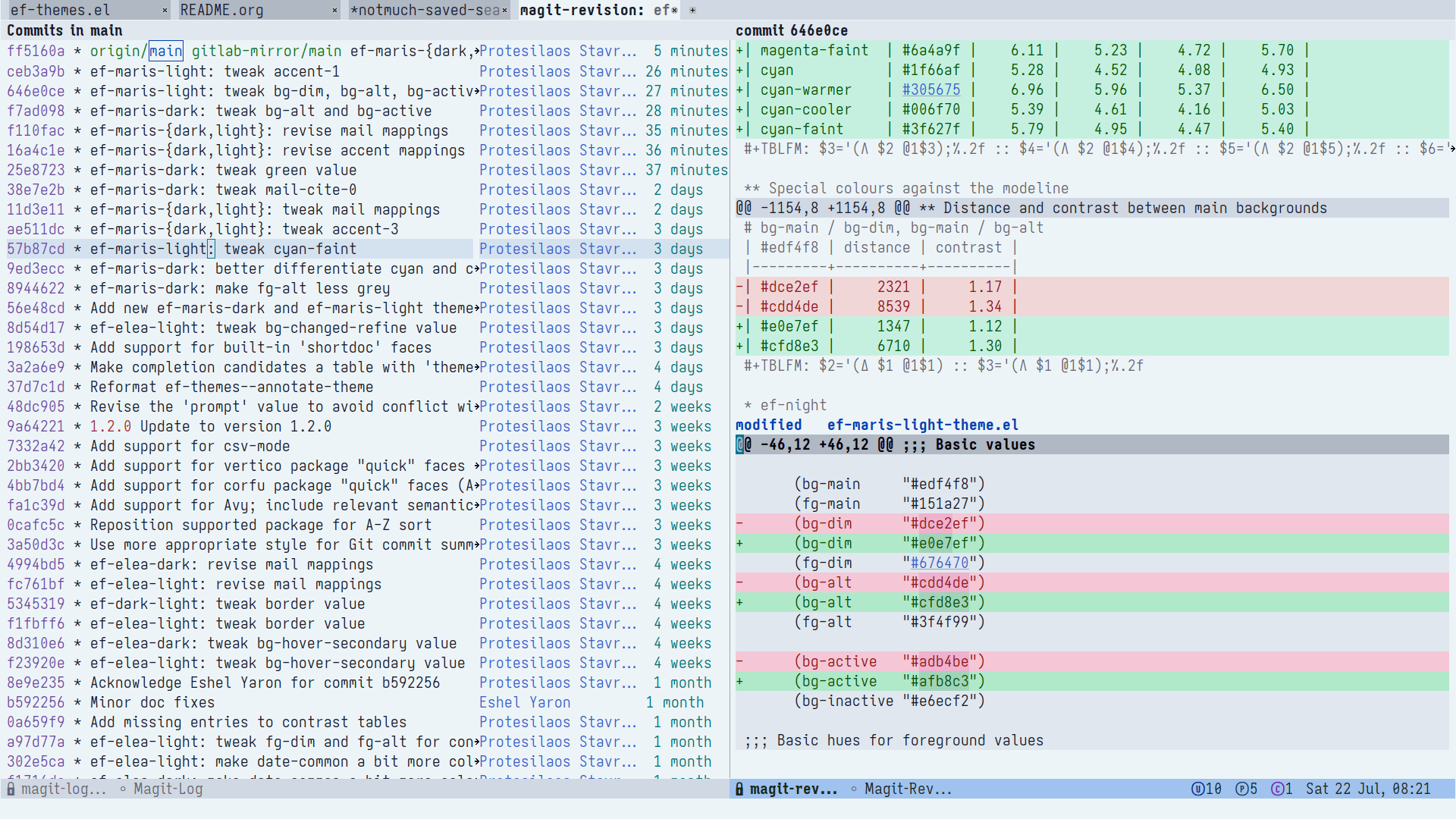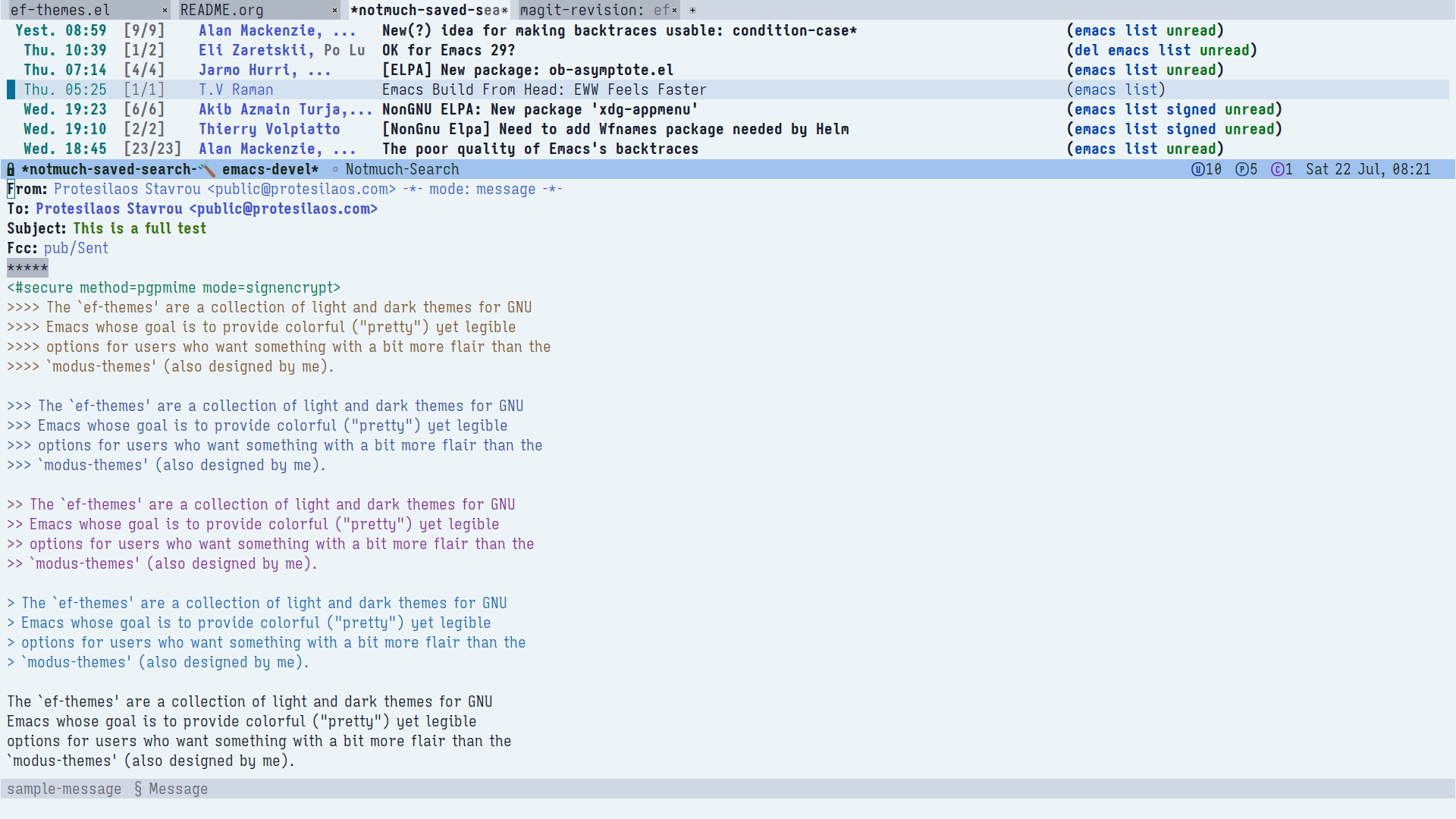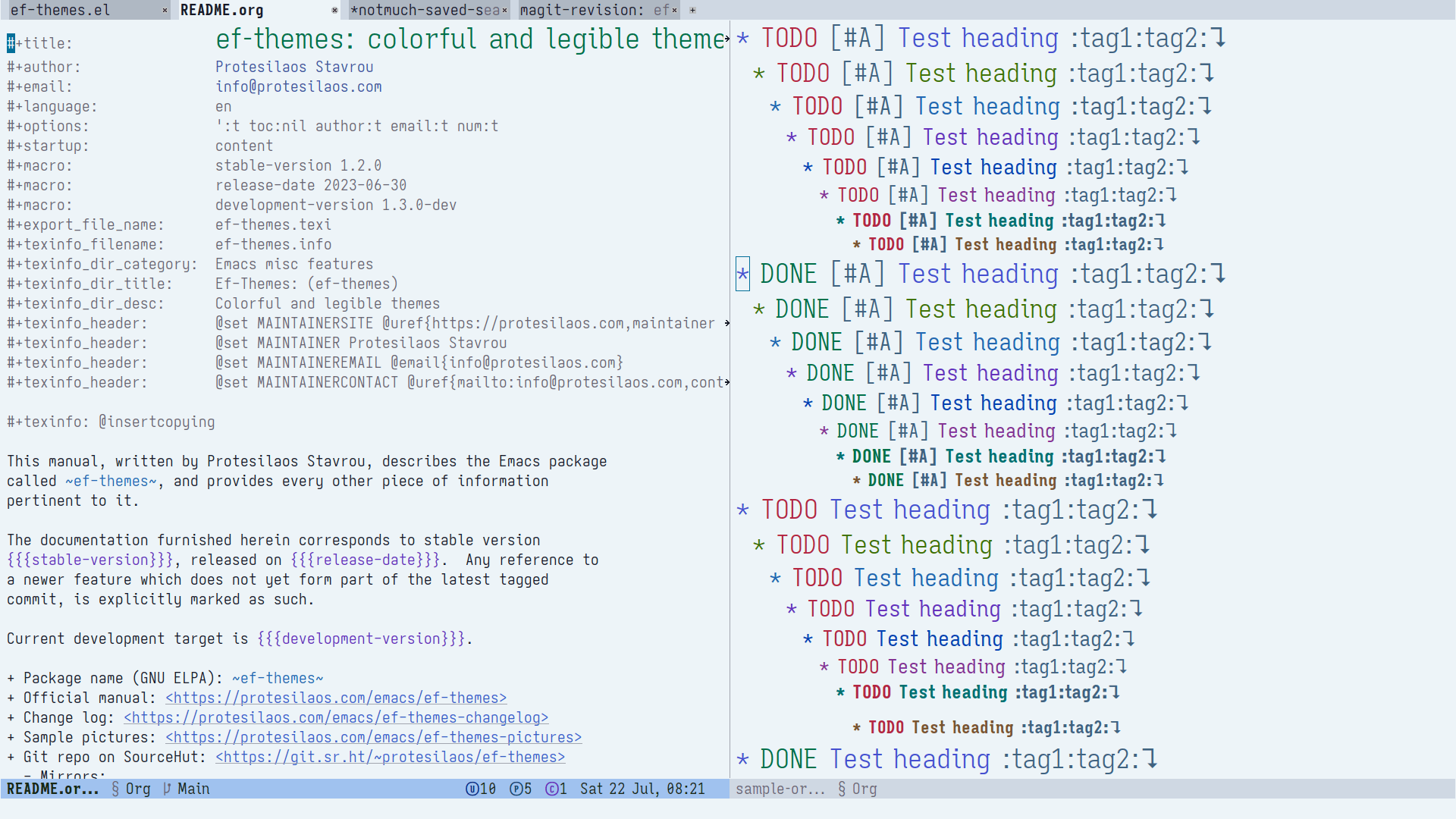 ef-spring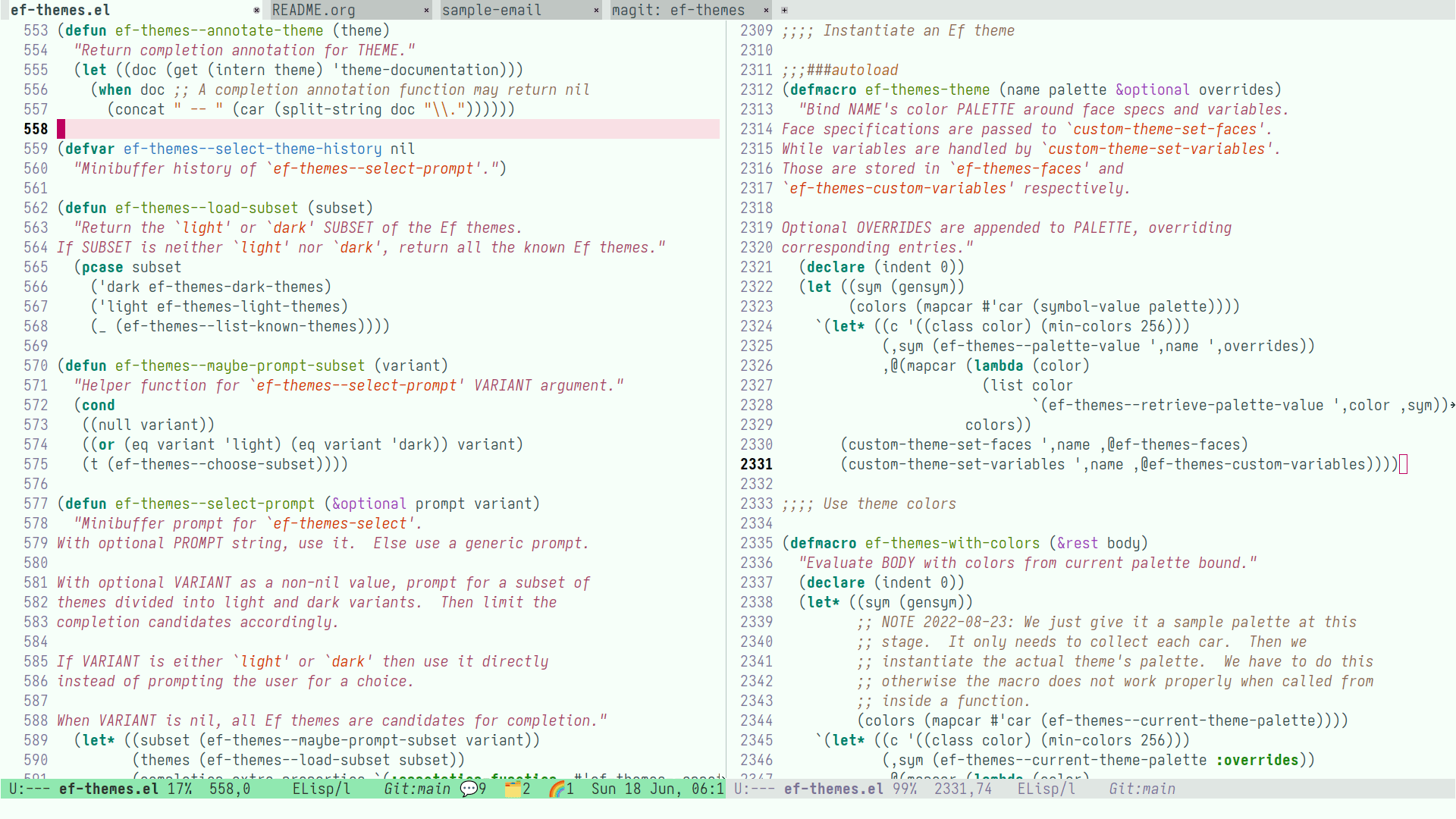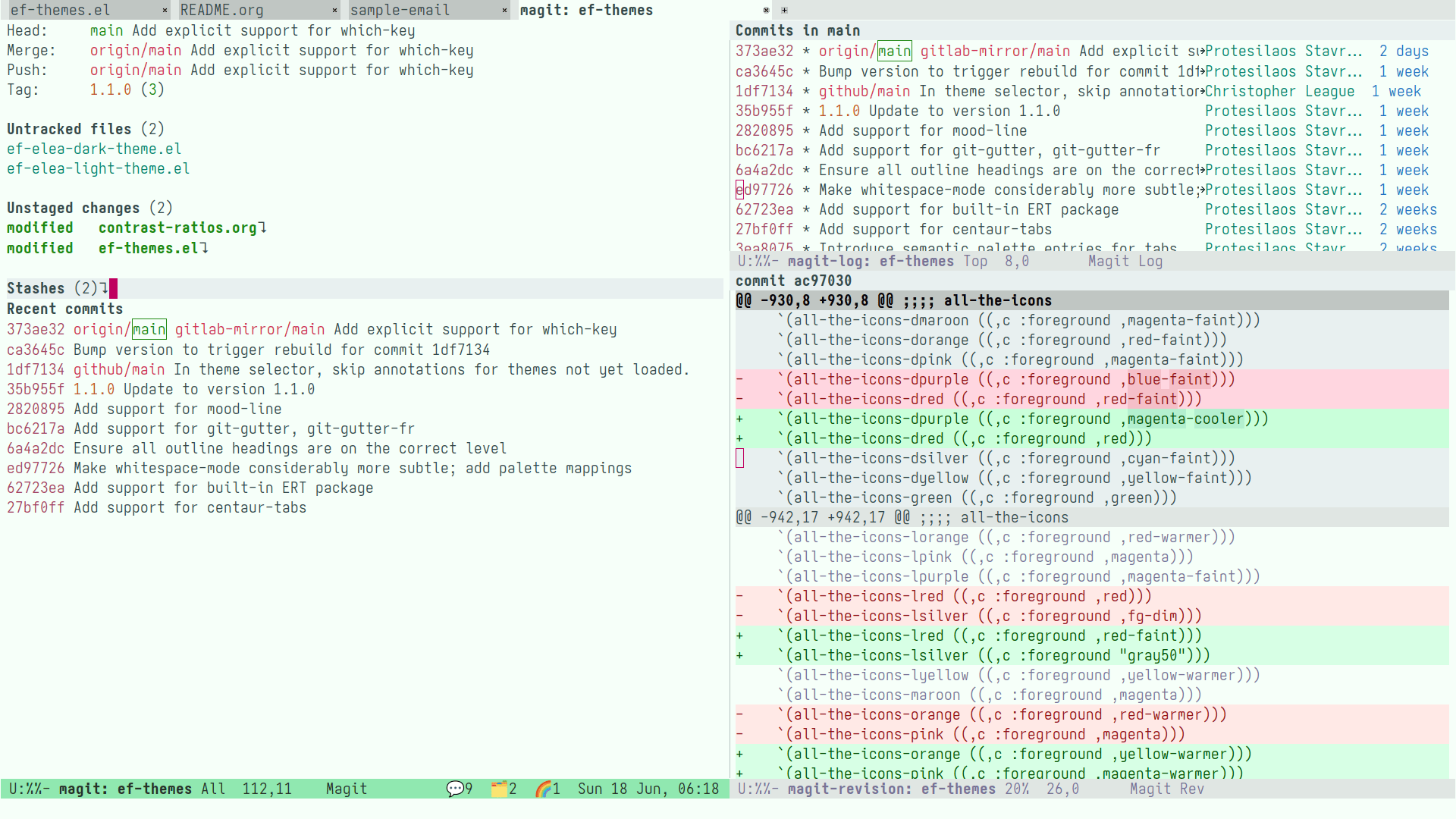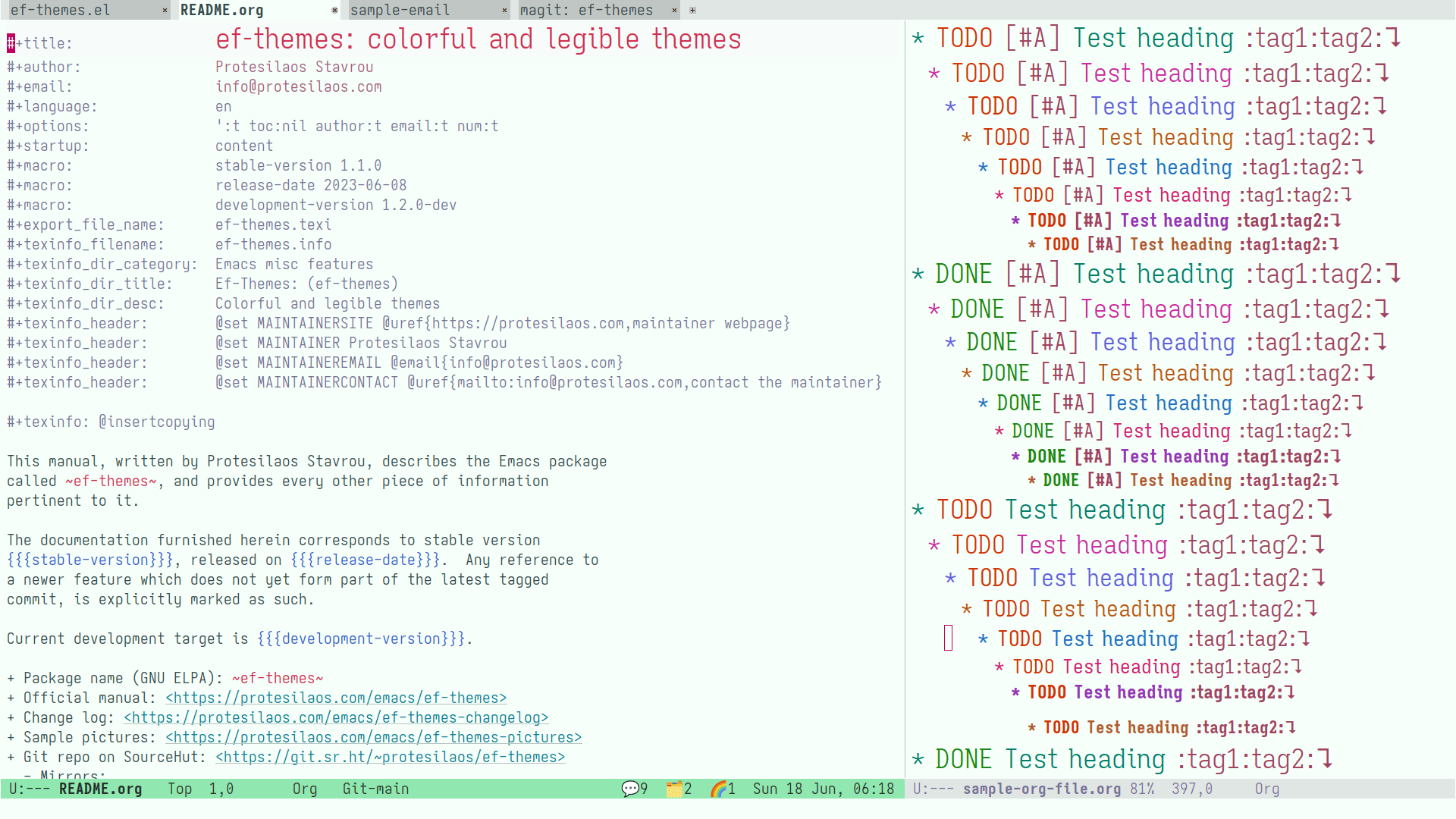 ef-summer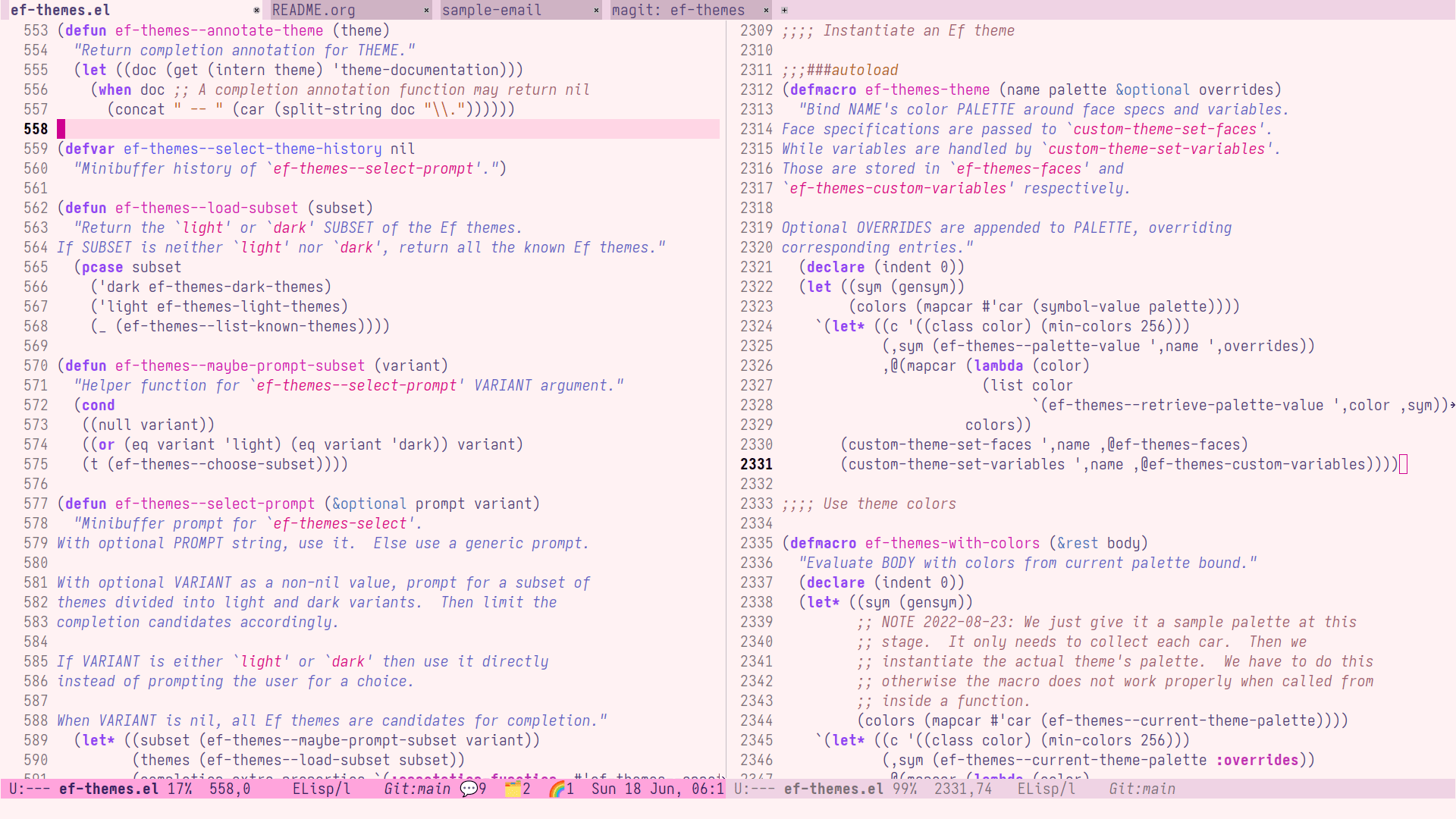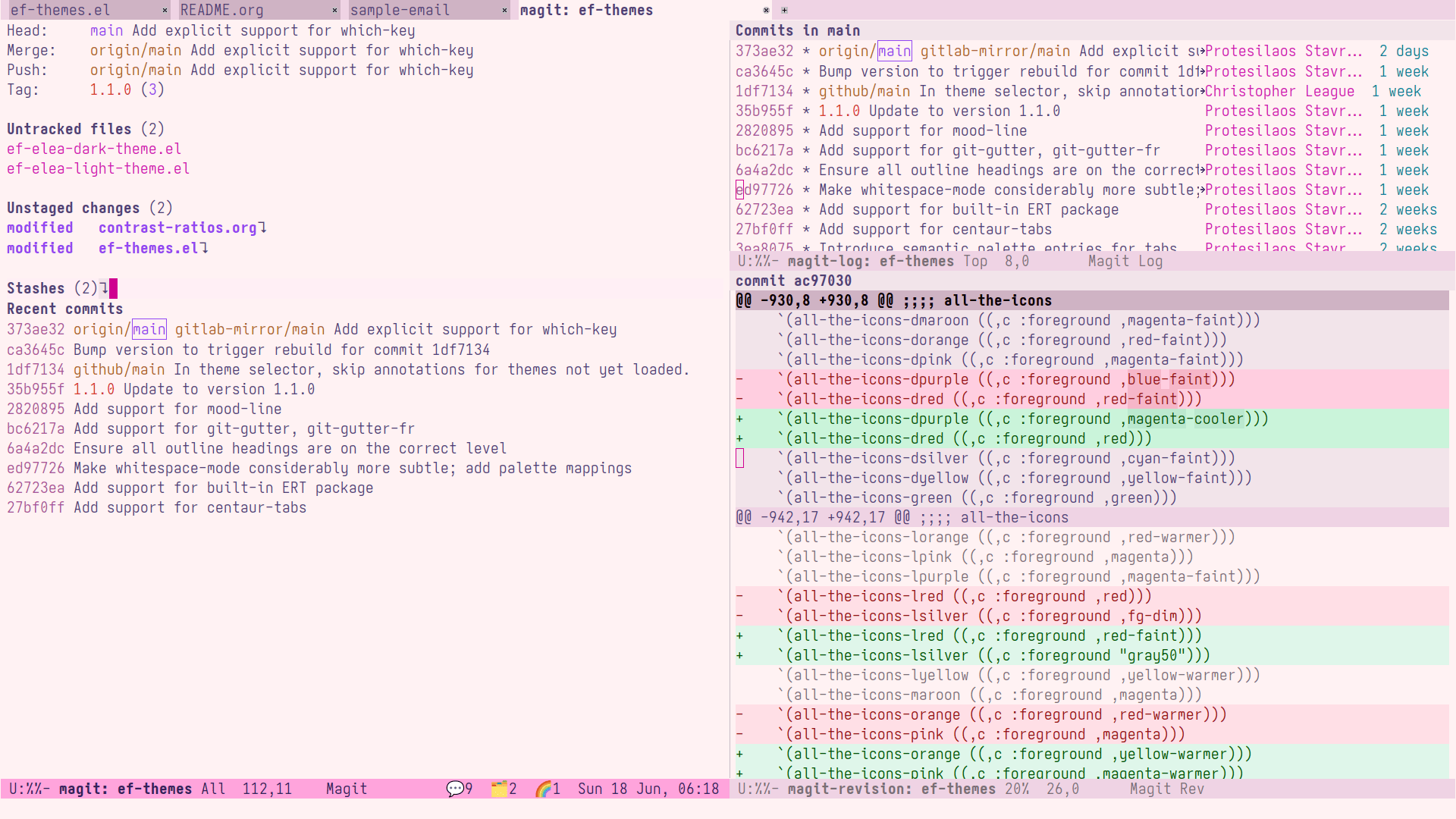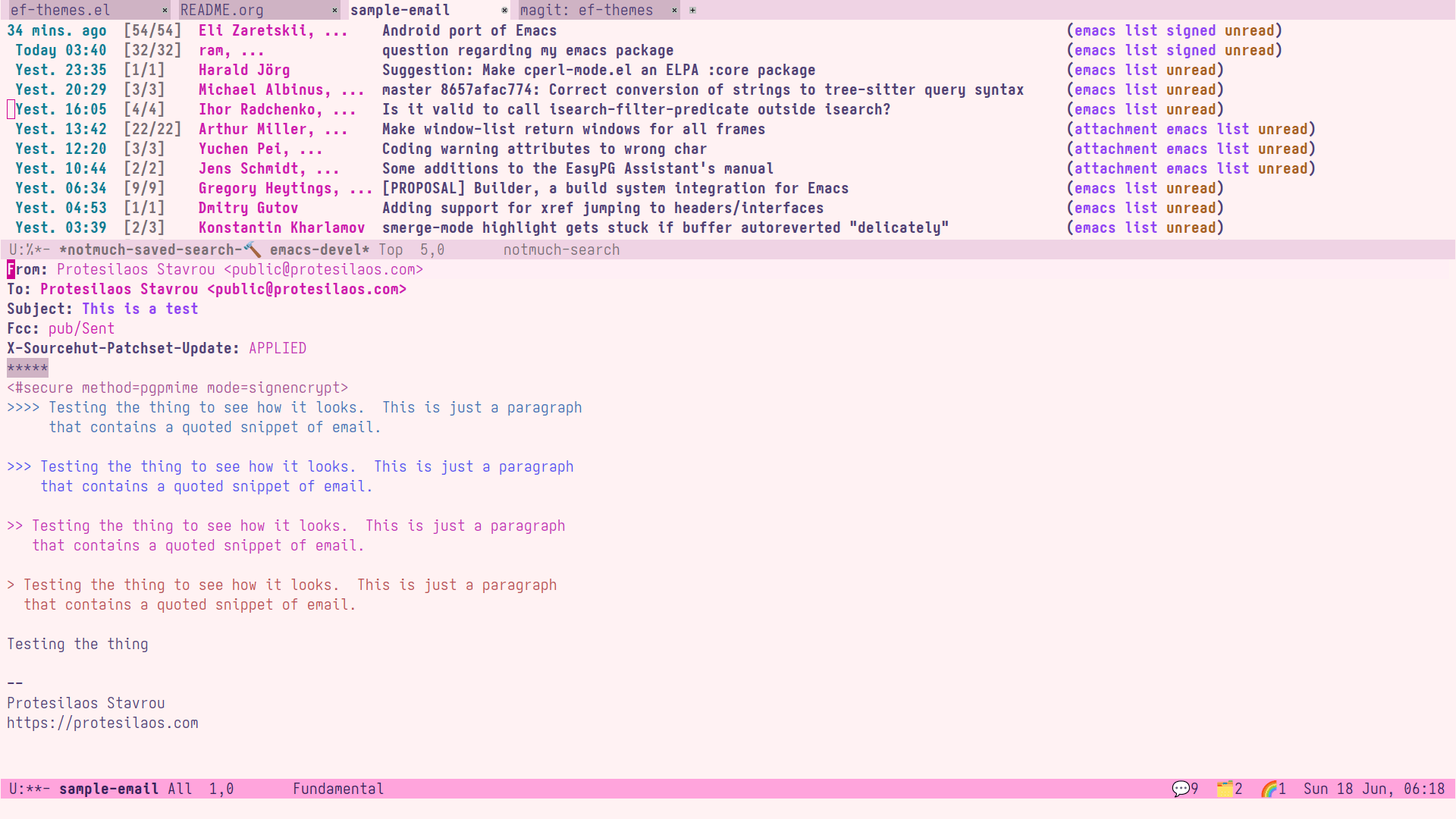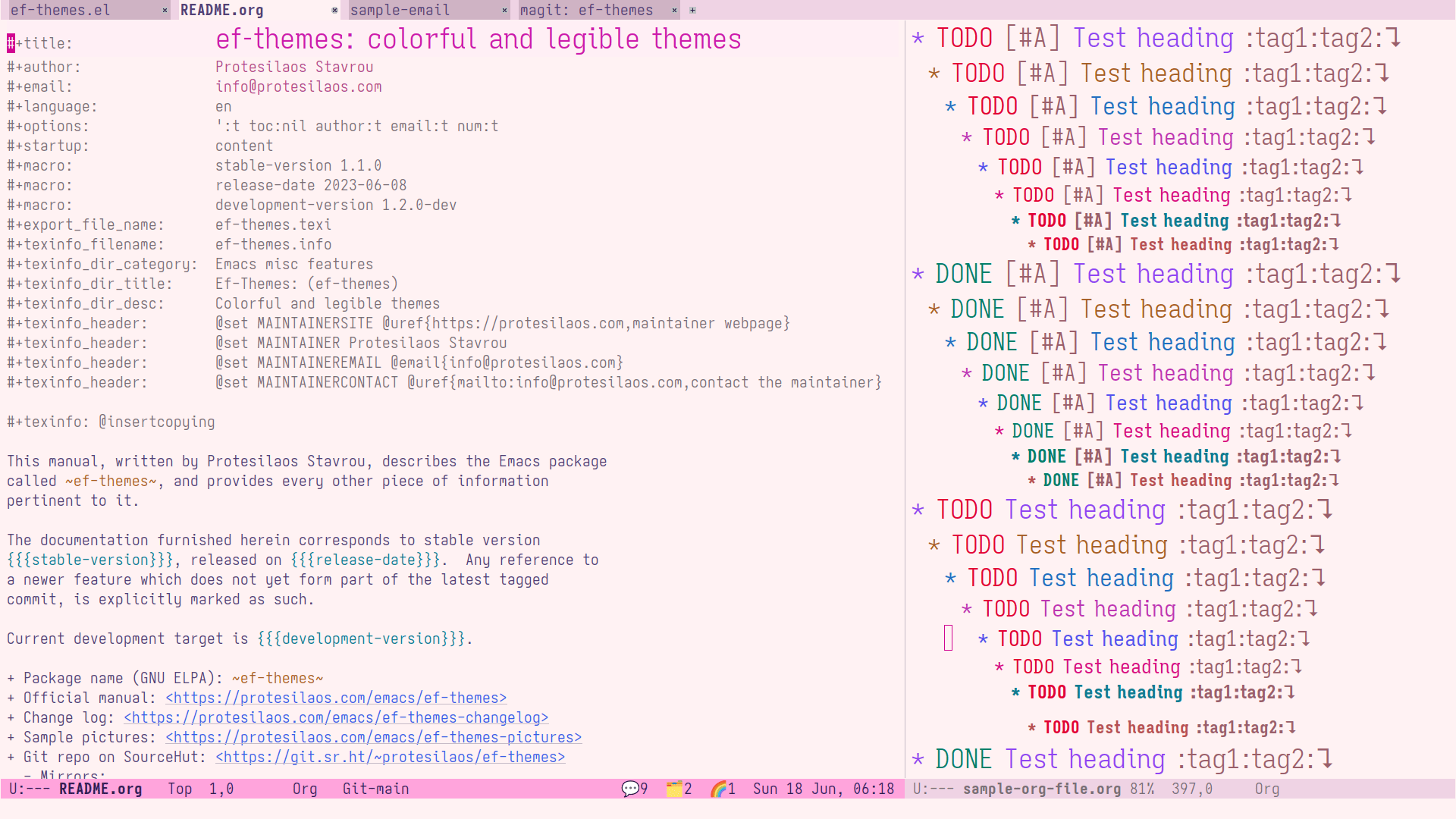 ef-trio-light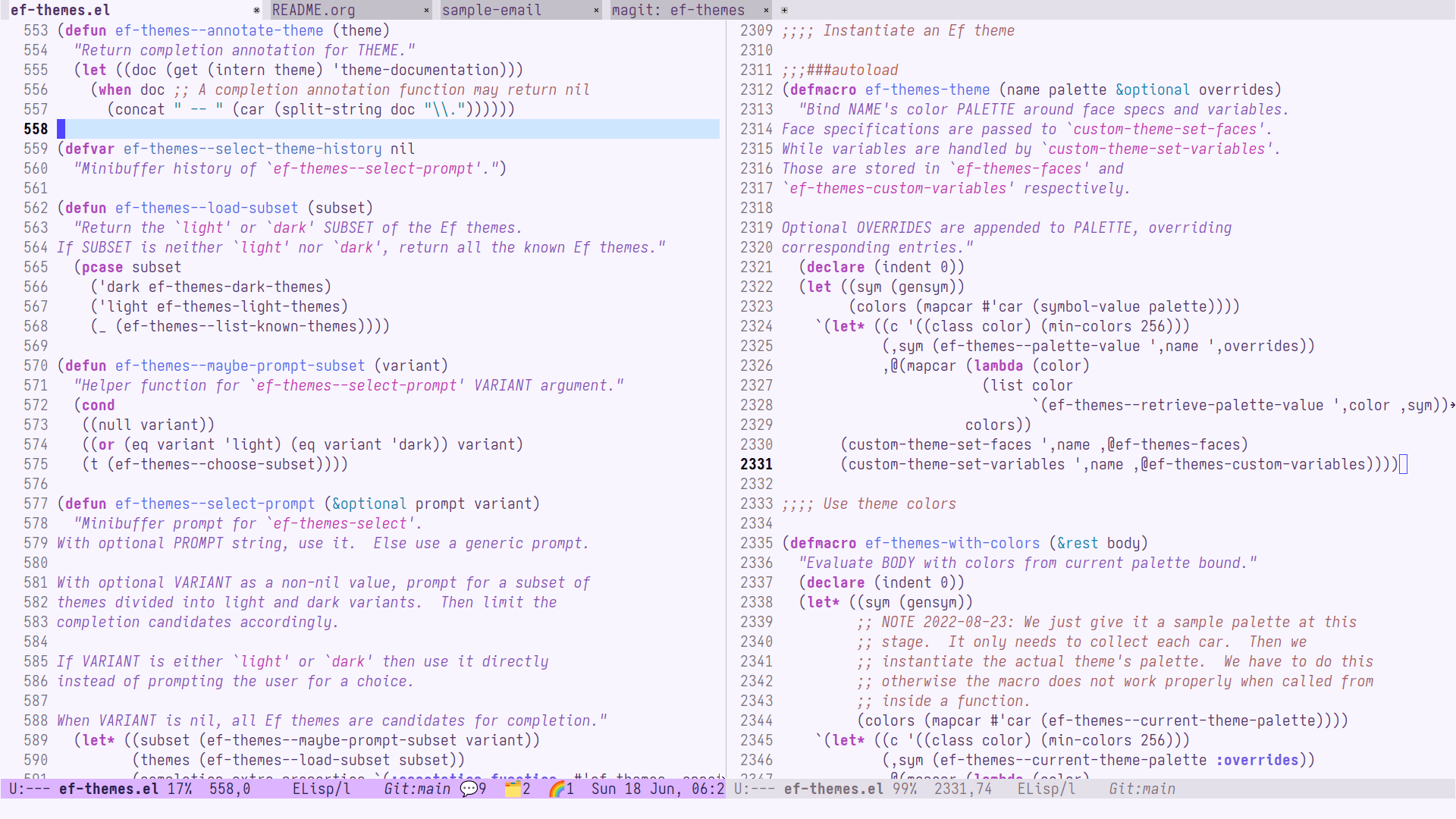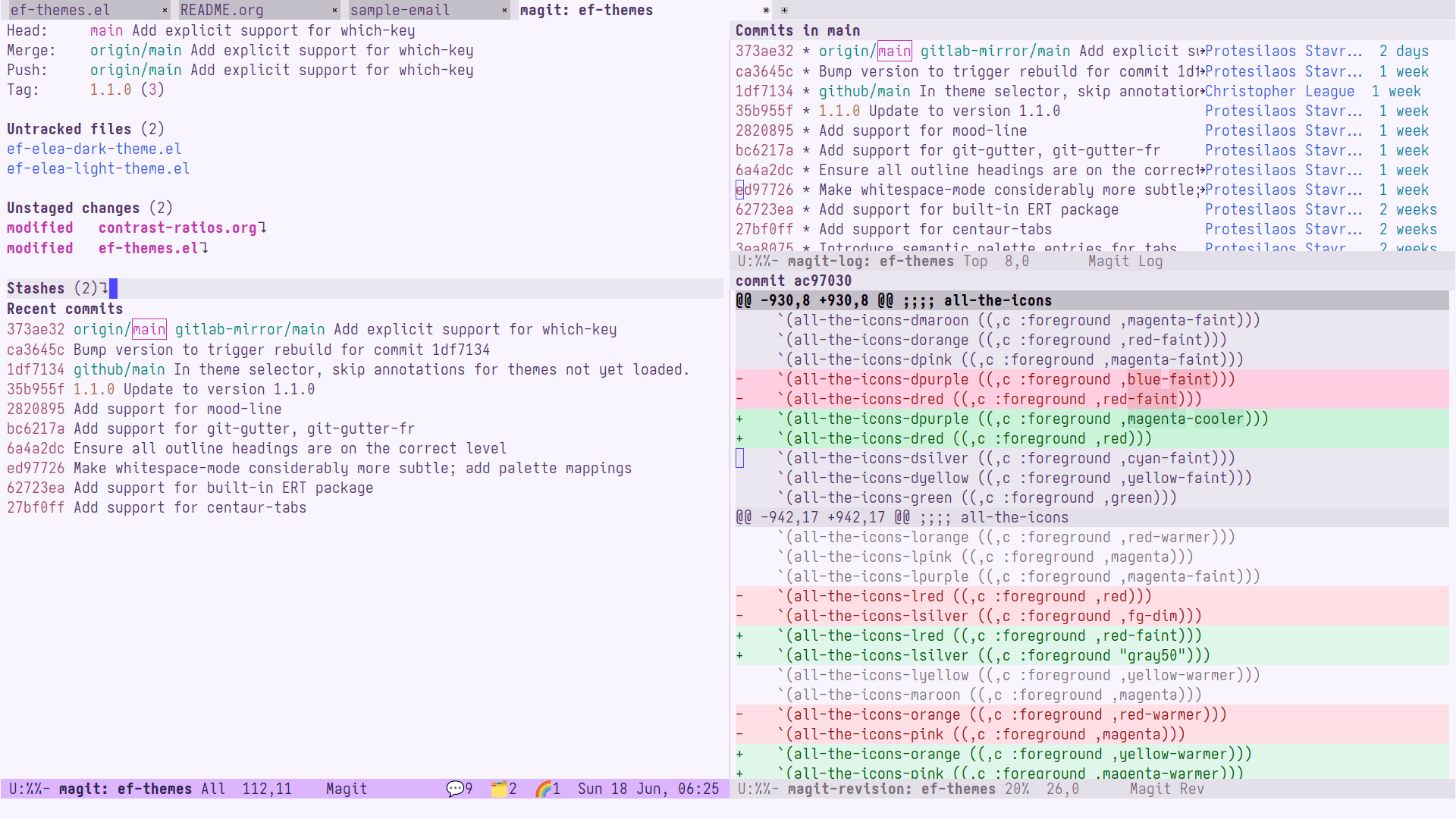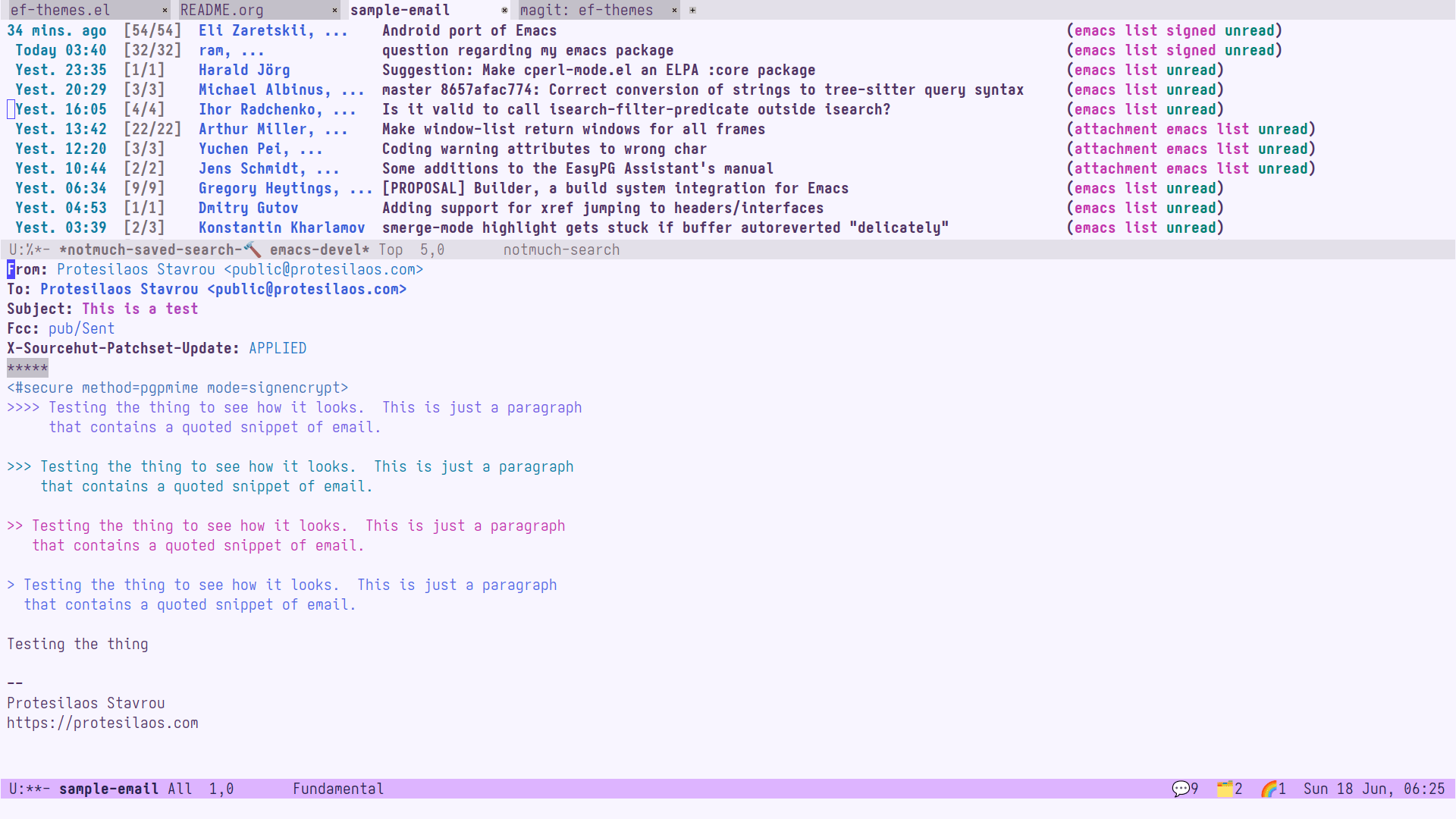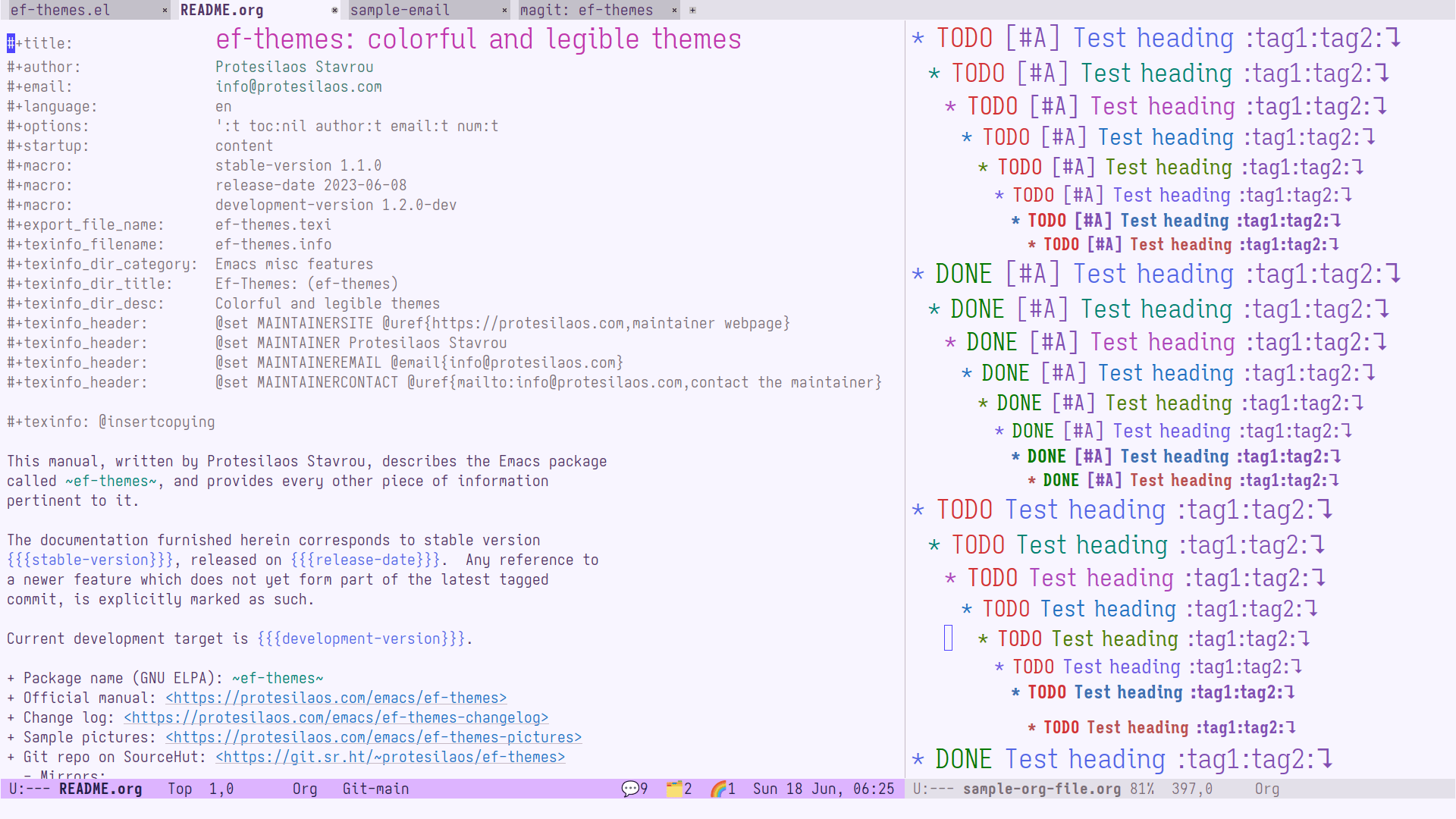 ef-tritanopia-light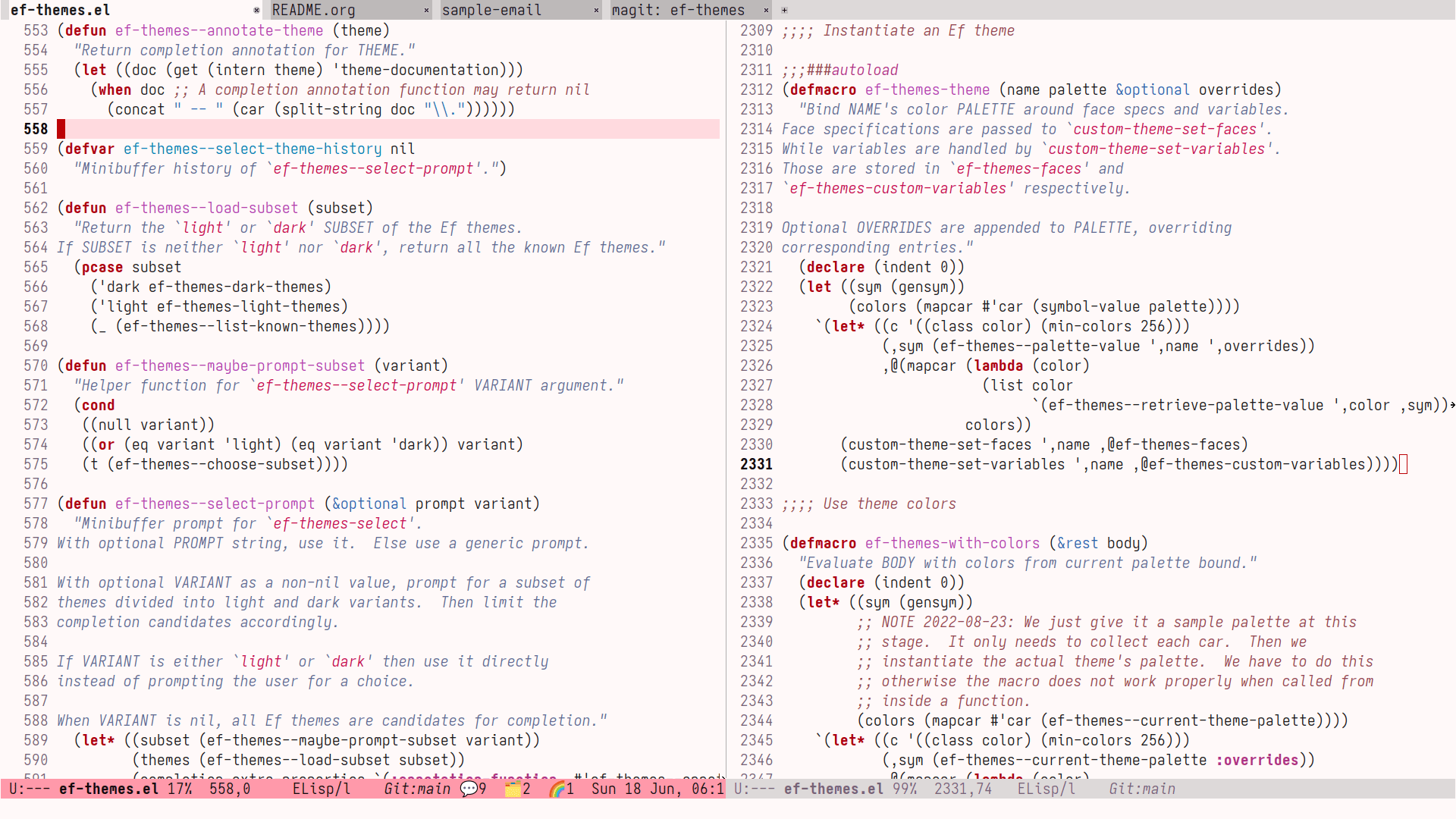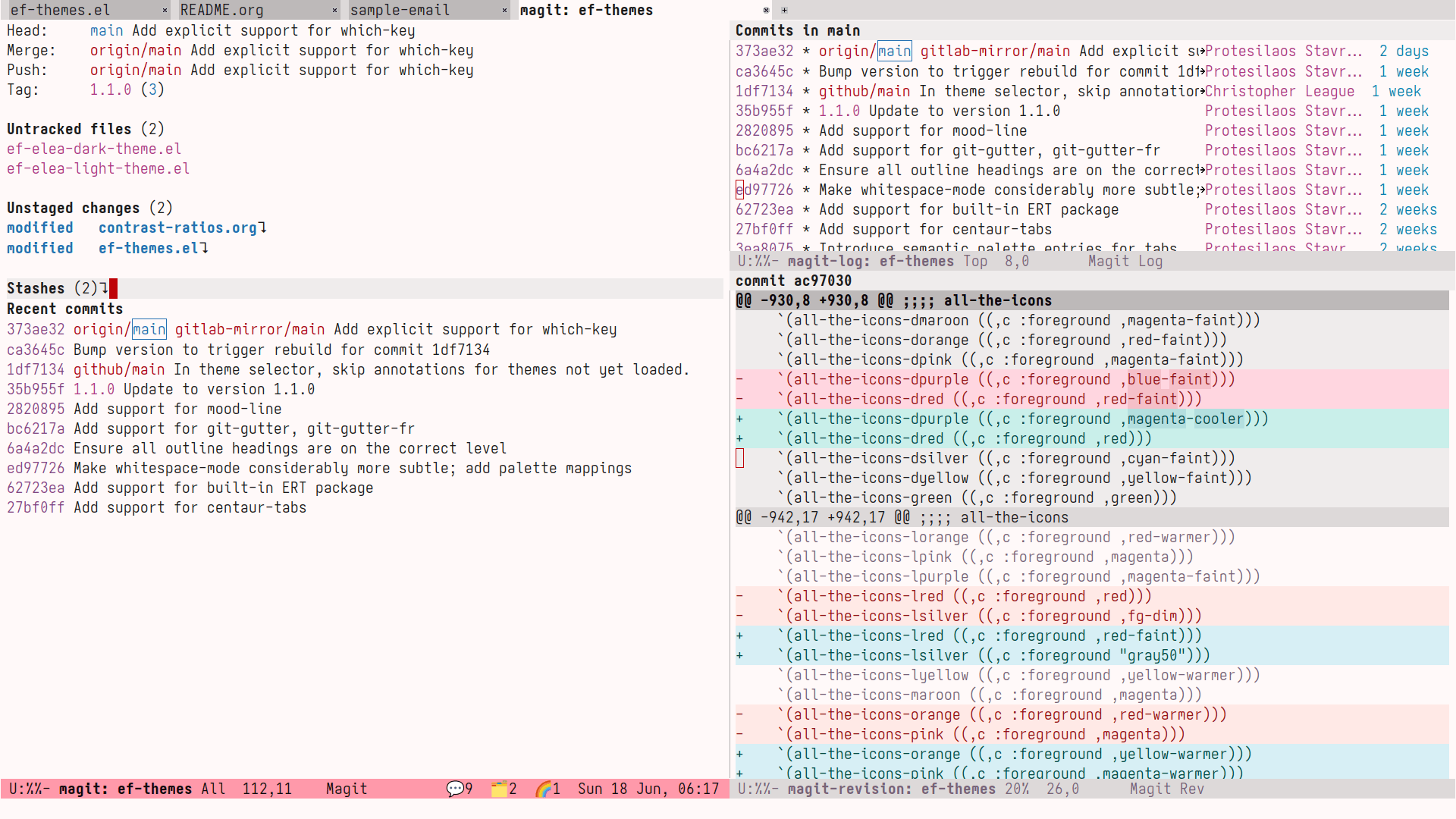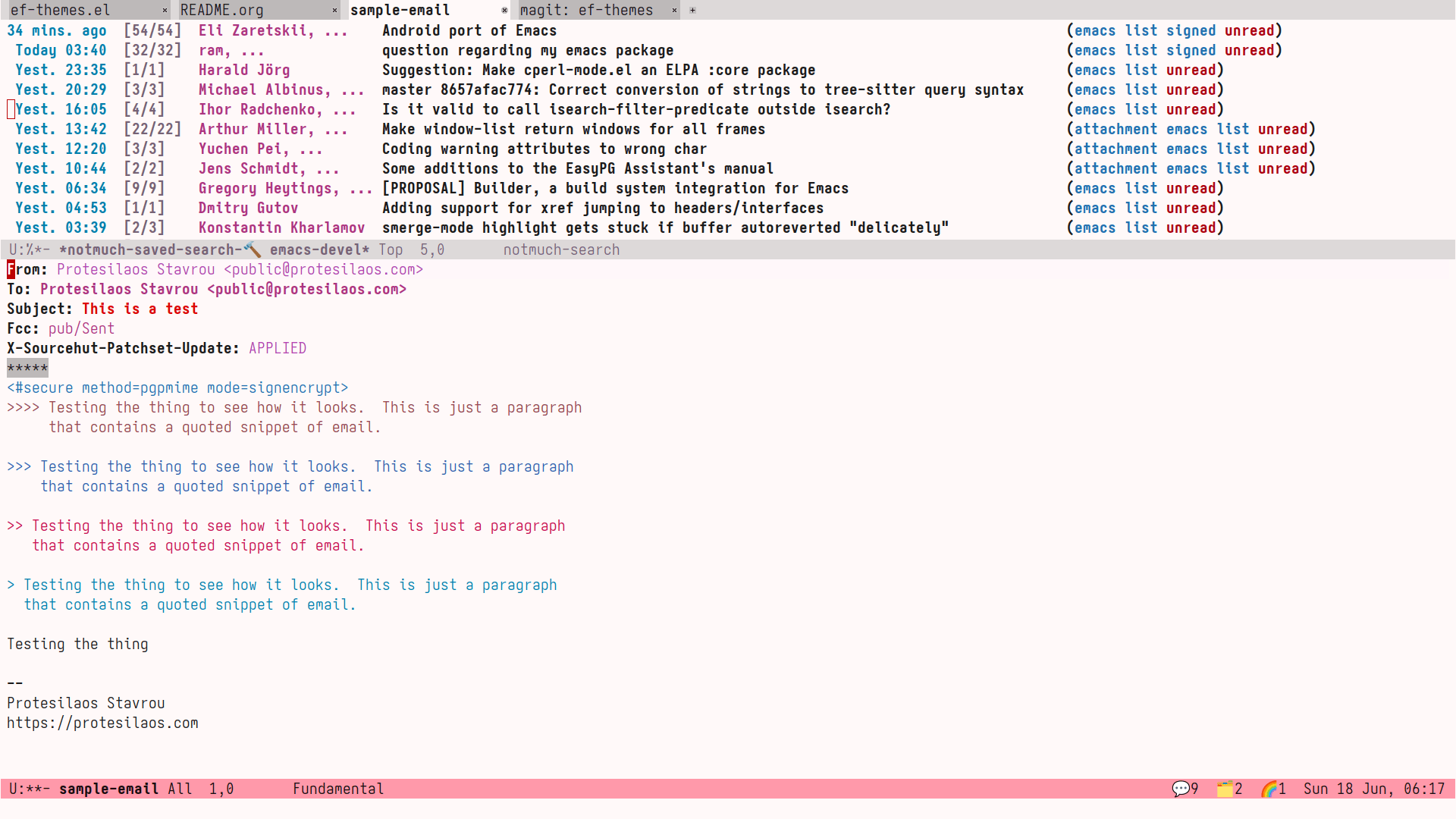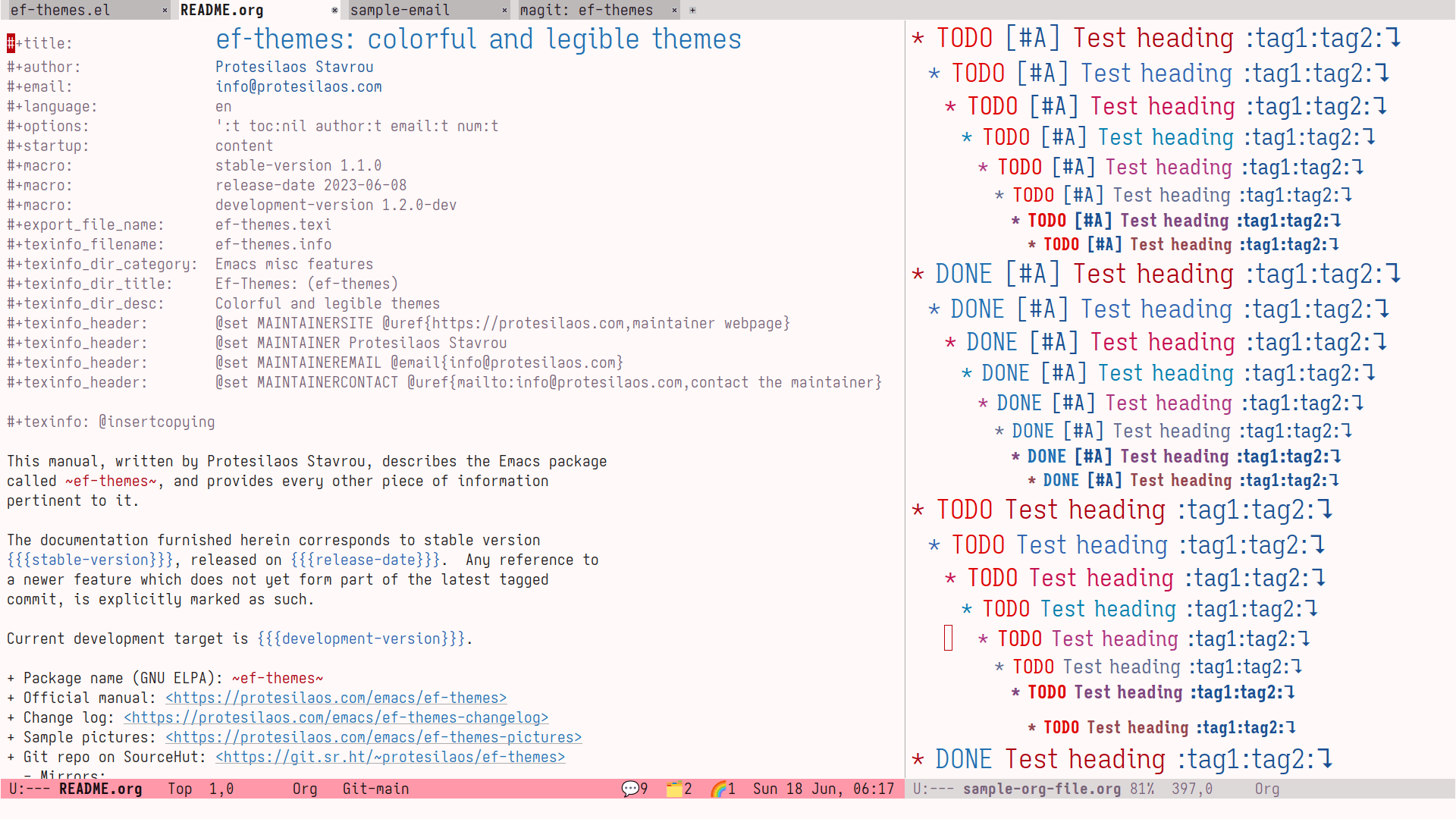 Dark themes
This section contains:
ef-autumn
ef-bio
ef-cherie
ef-dark
ef-deuteranopia-dark
ef-duo-dark
ef-elea-dark
ef-maris-dark
ef-night
ef-symbiosis
ef-trio-dark
ef-tritanopia-dark
ef-winter
ef-autumn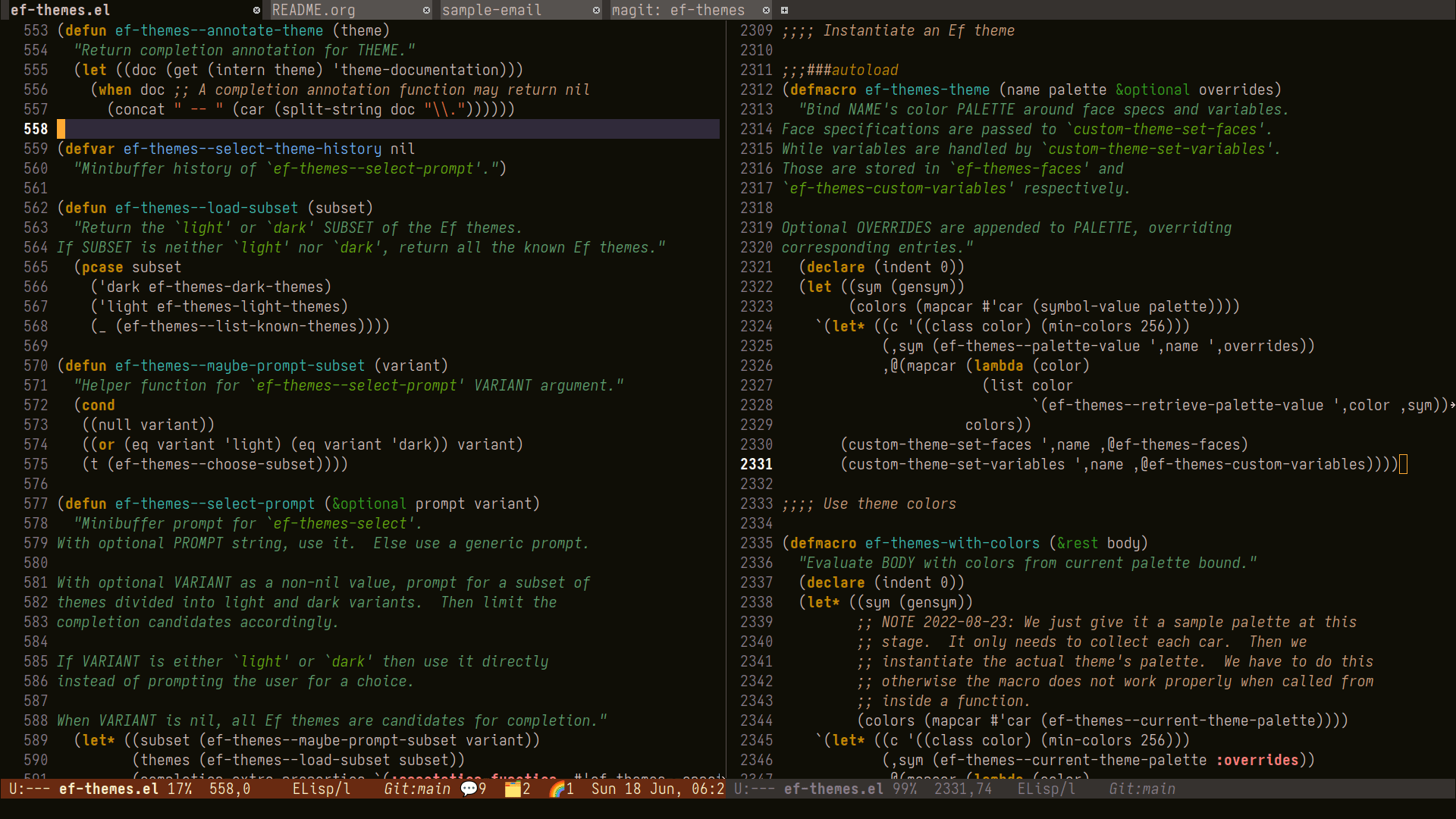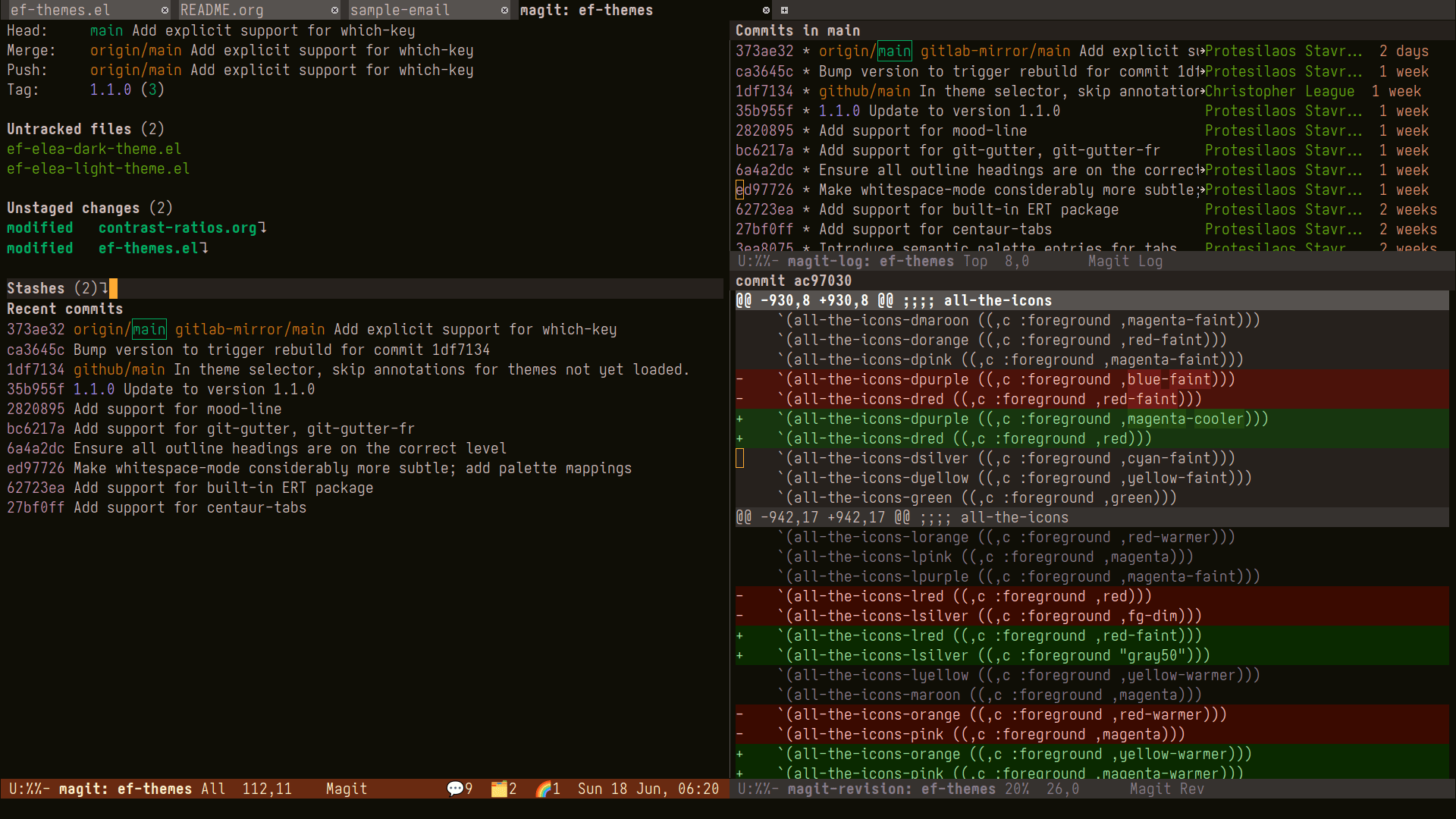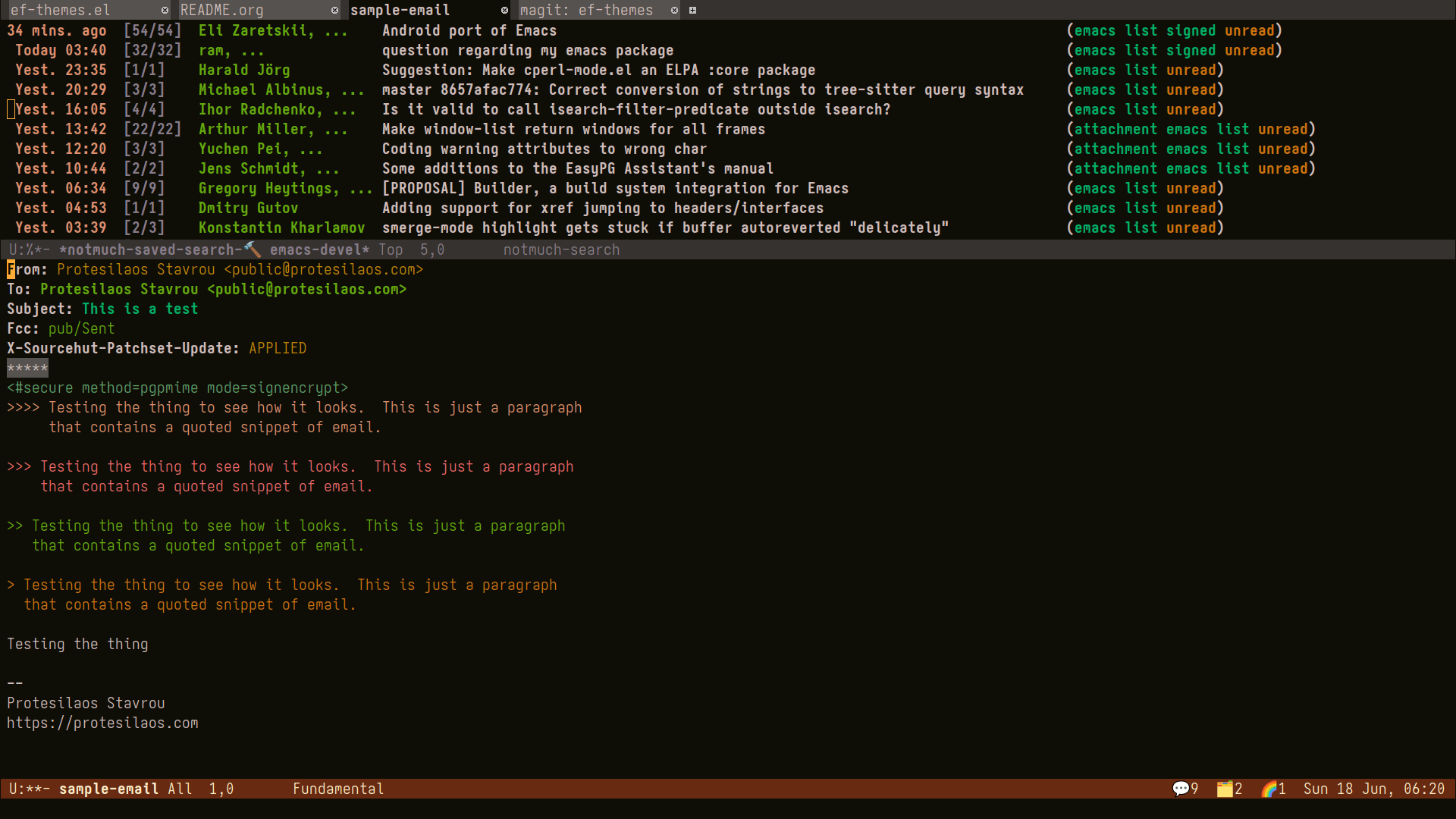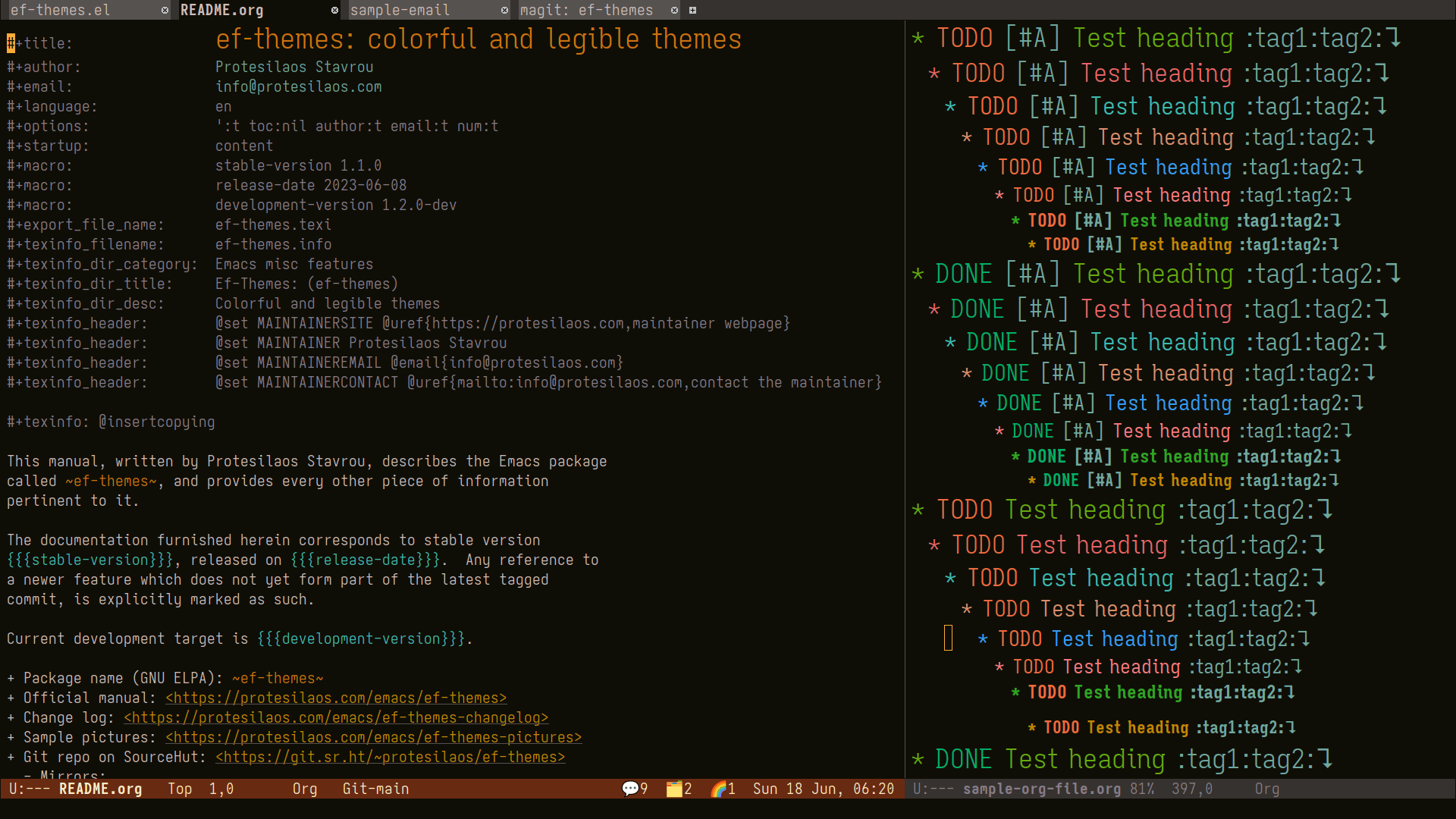 ef-bio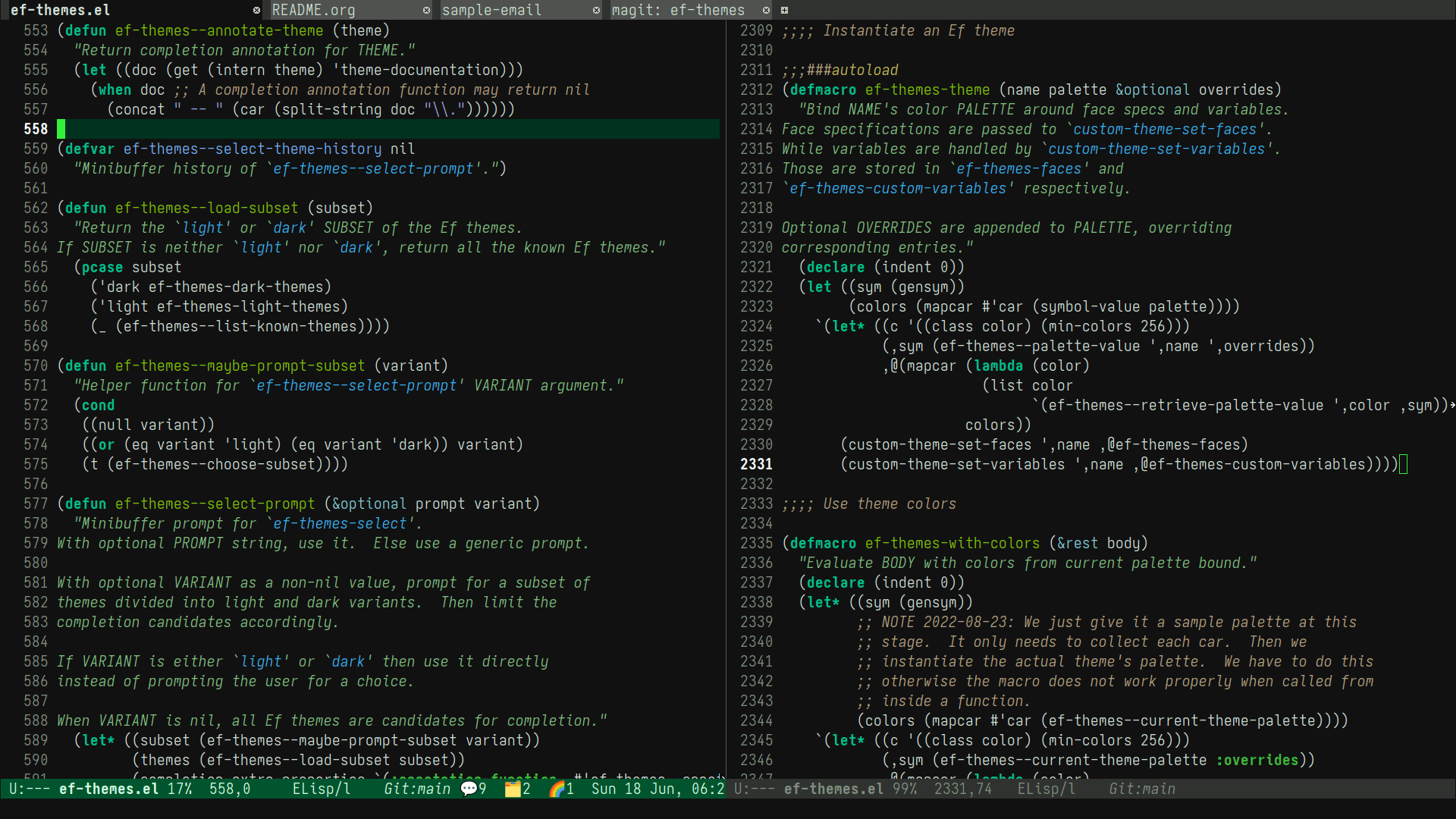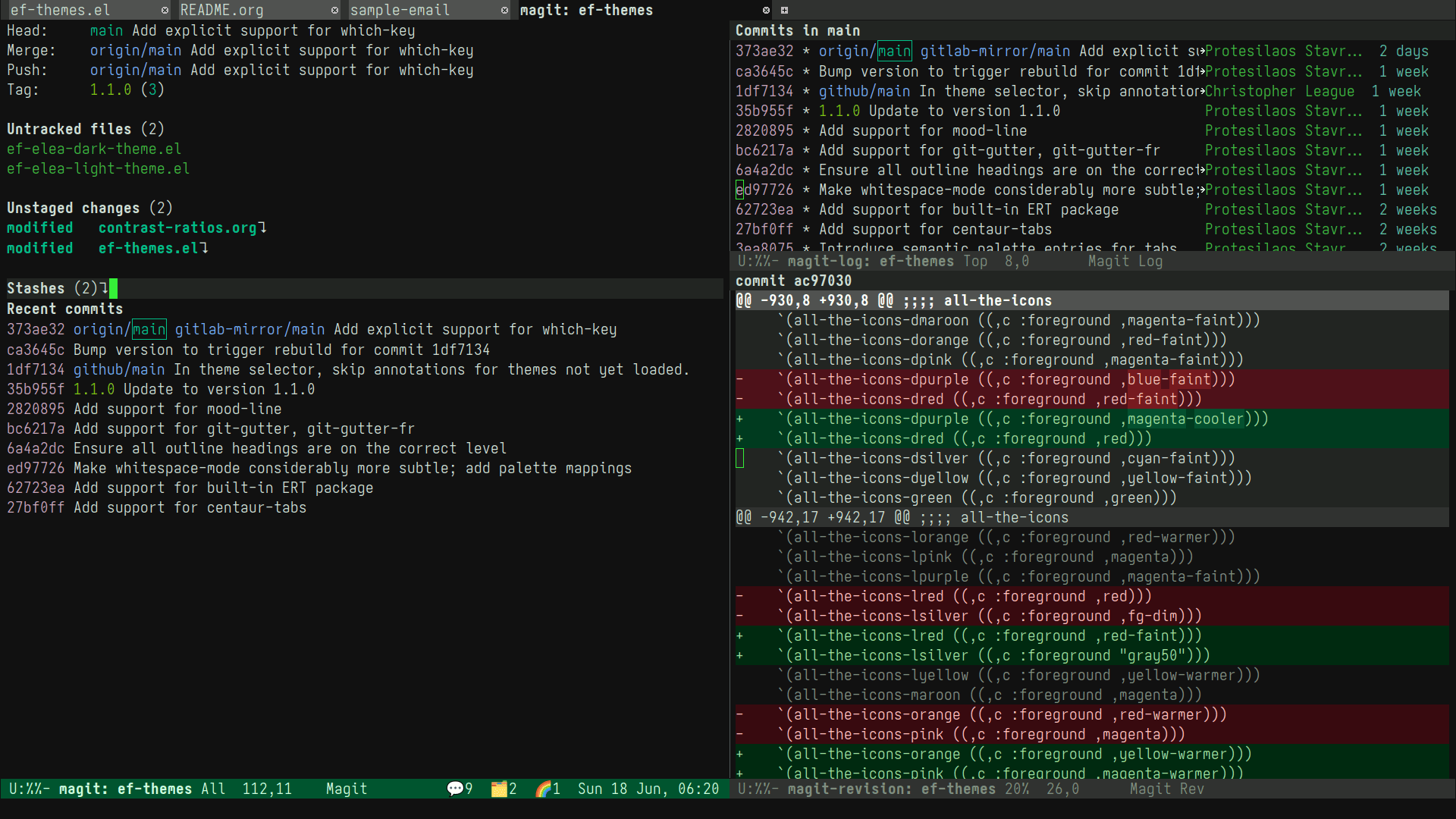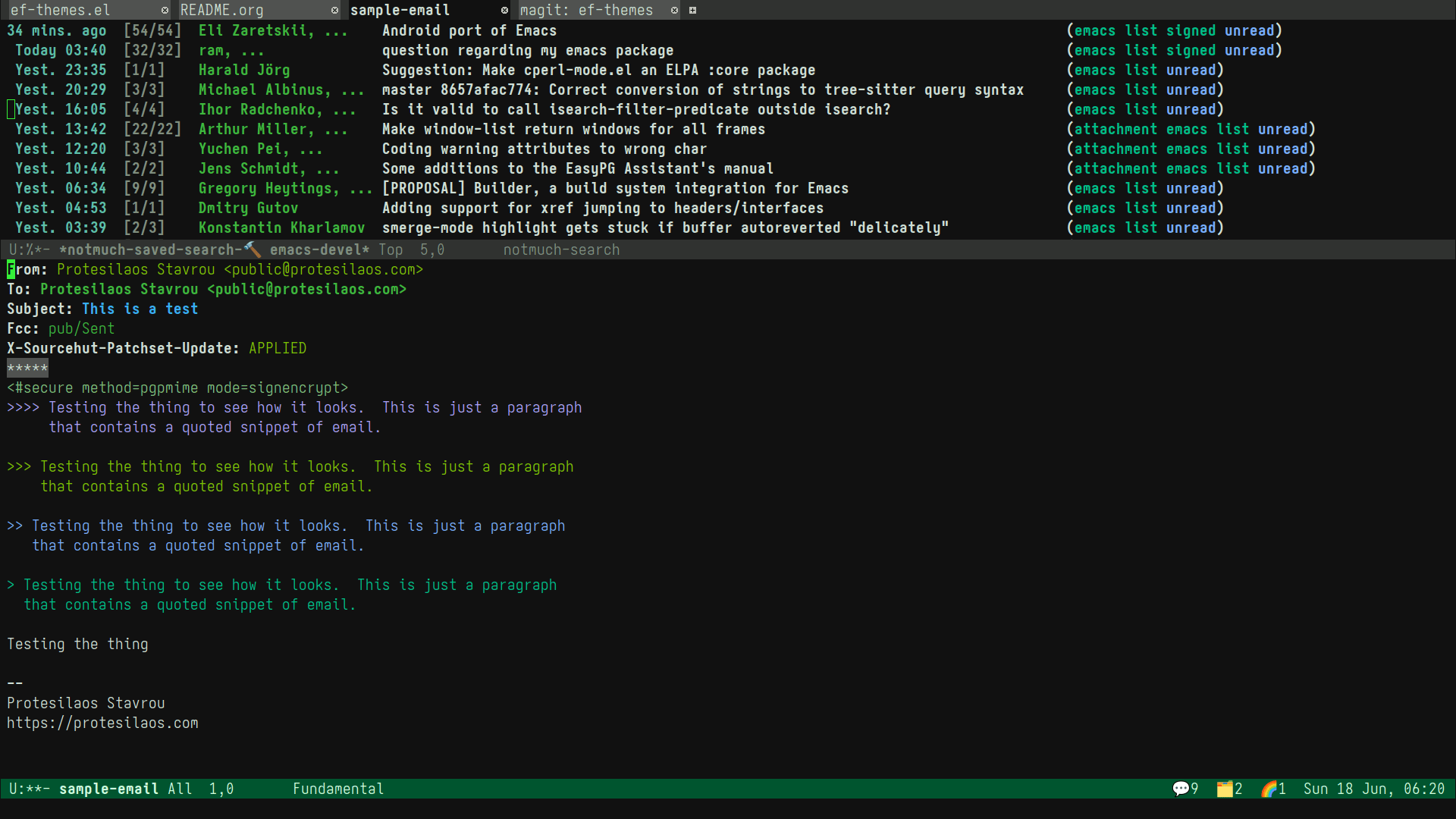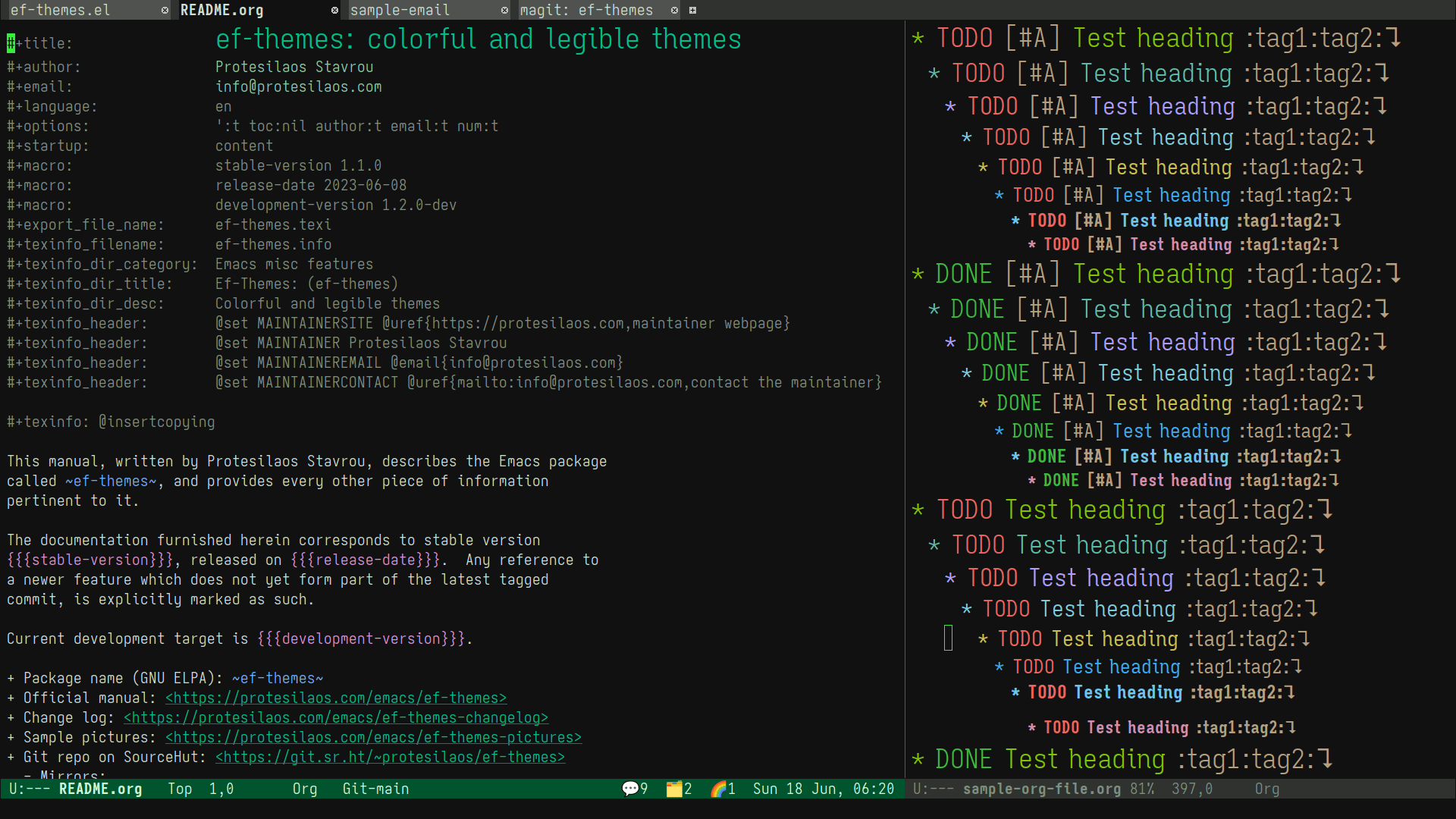 ef-cherie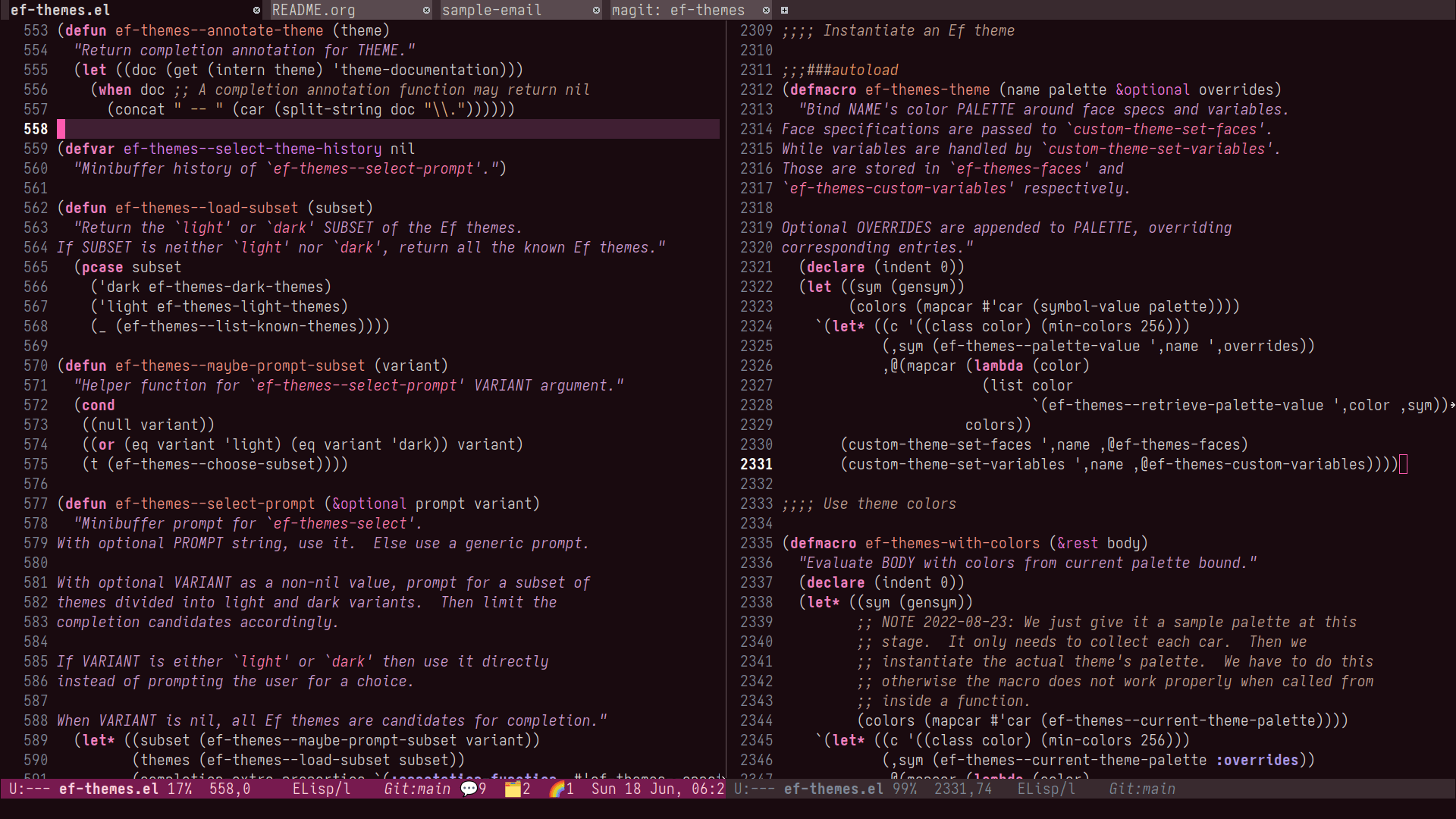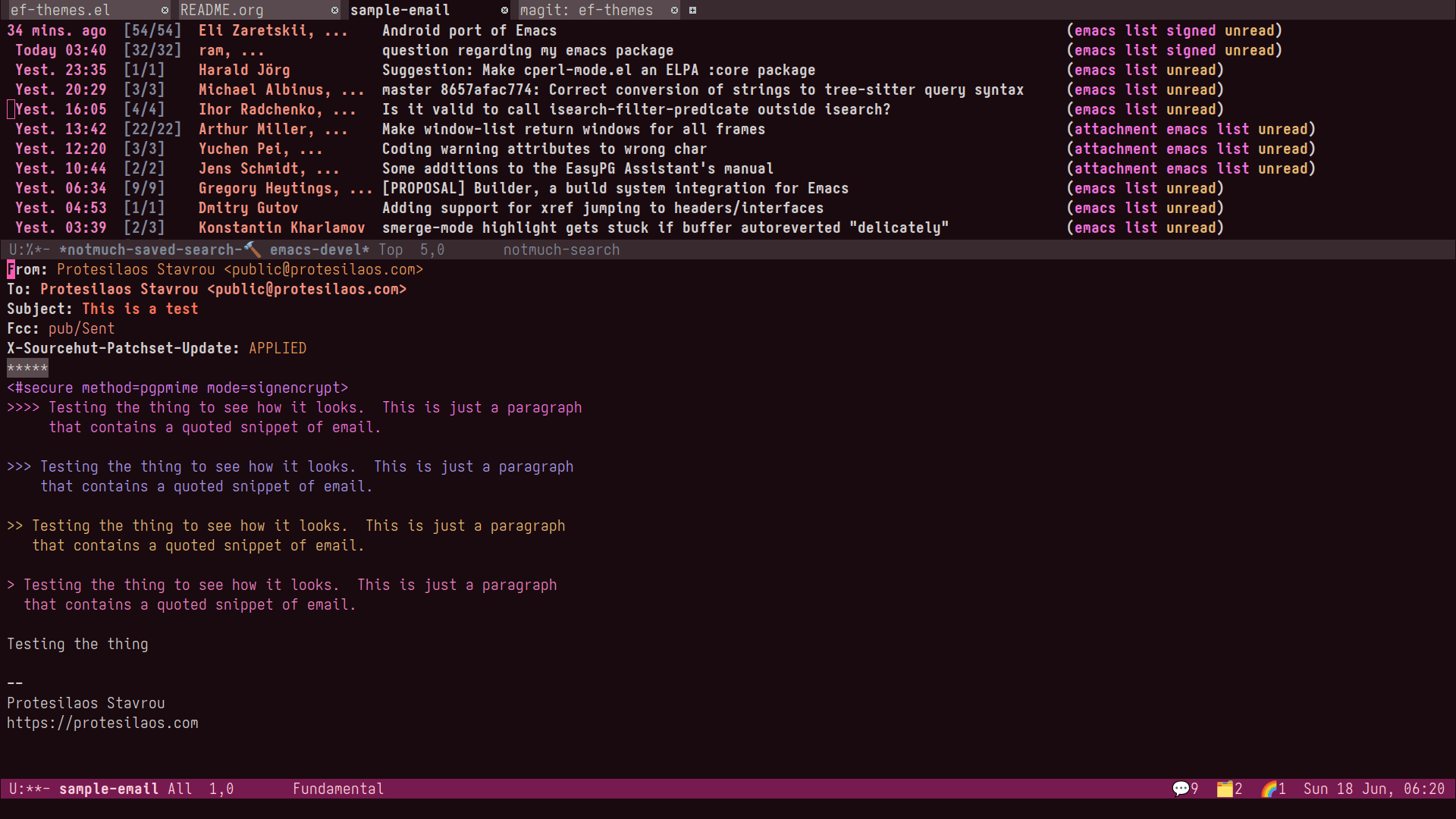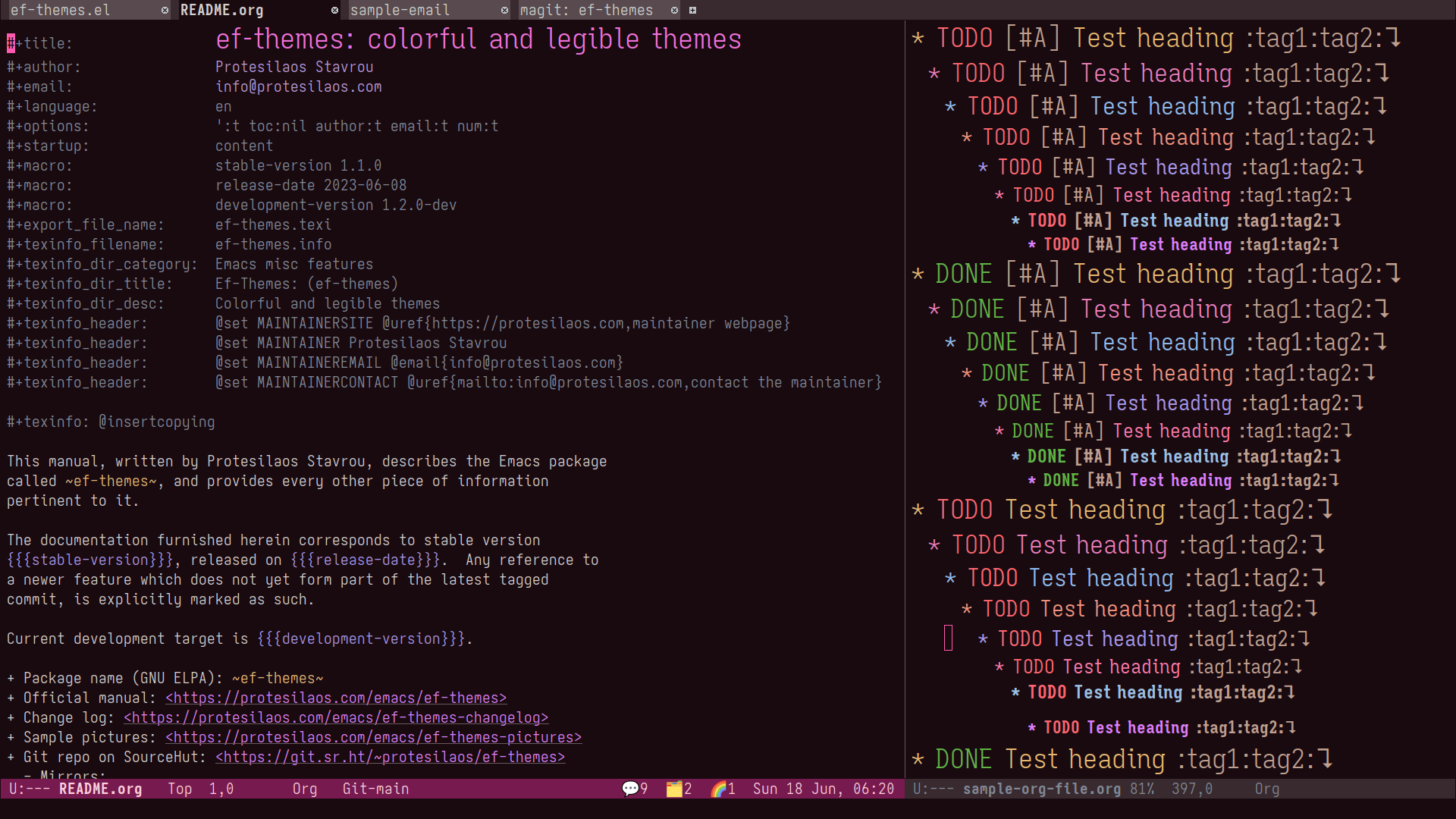 ef-dark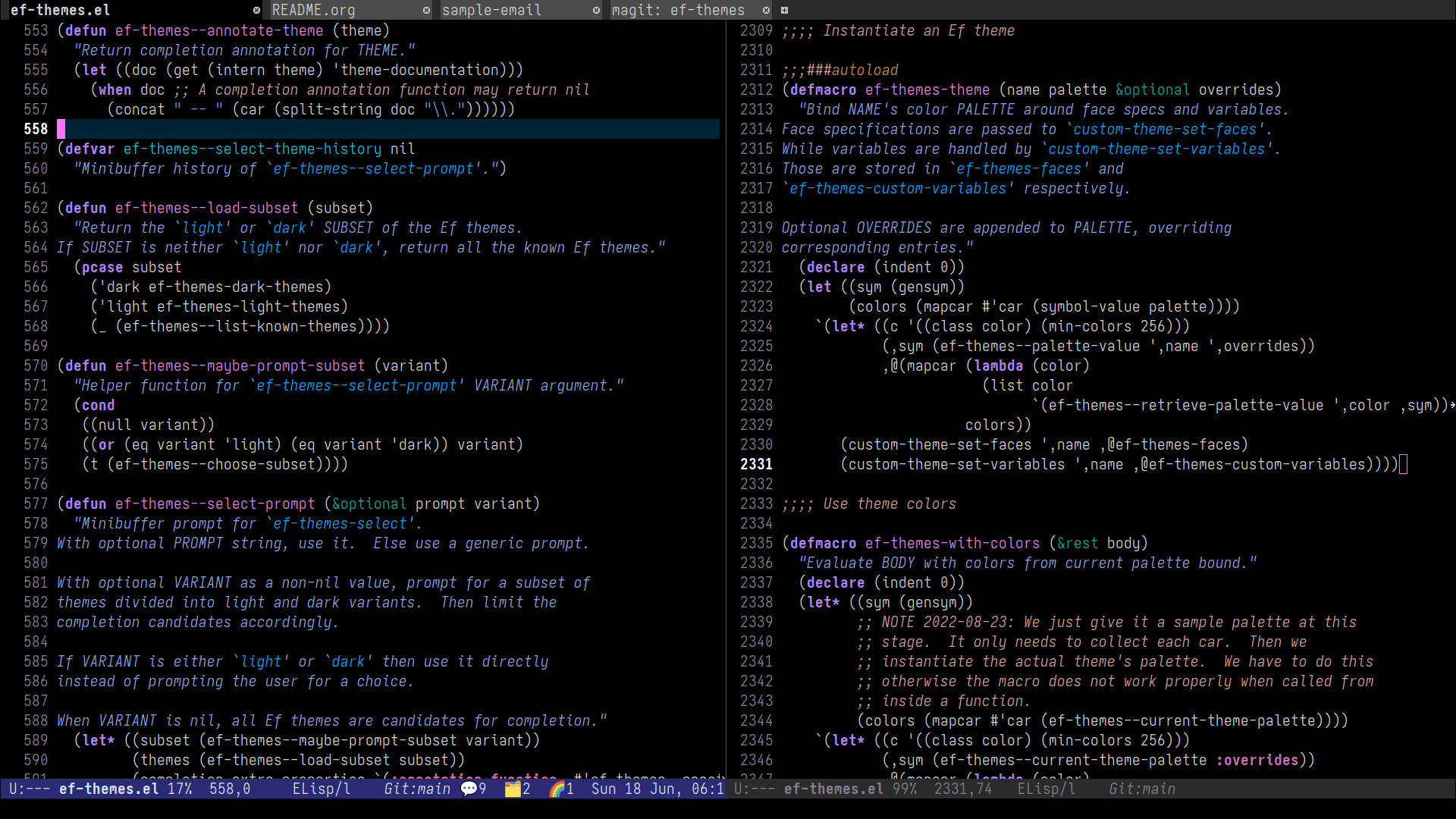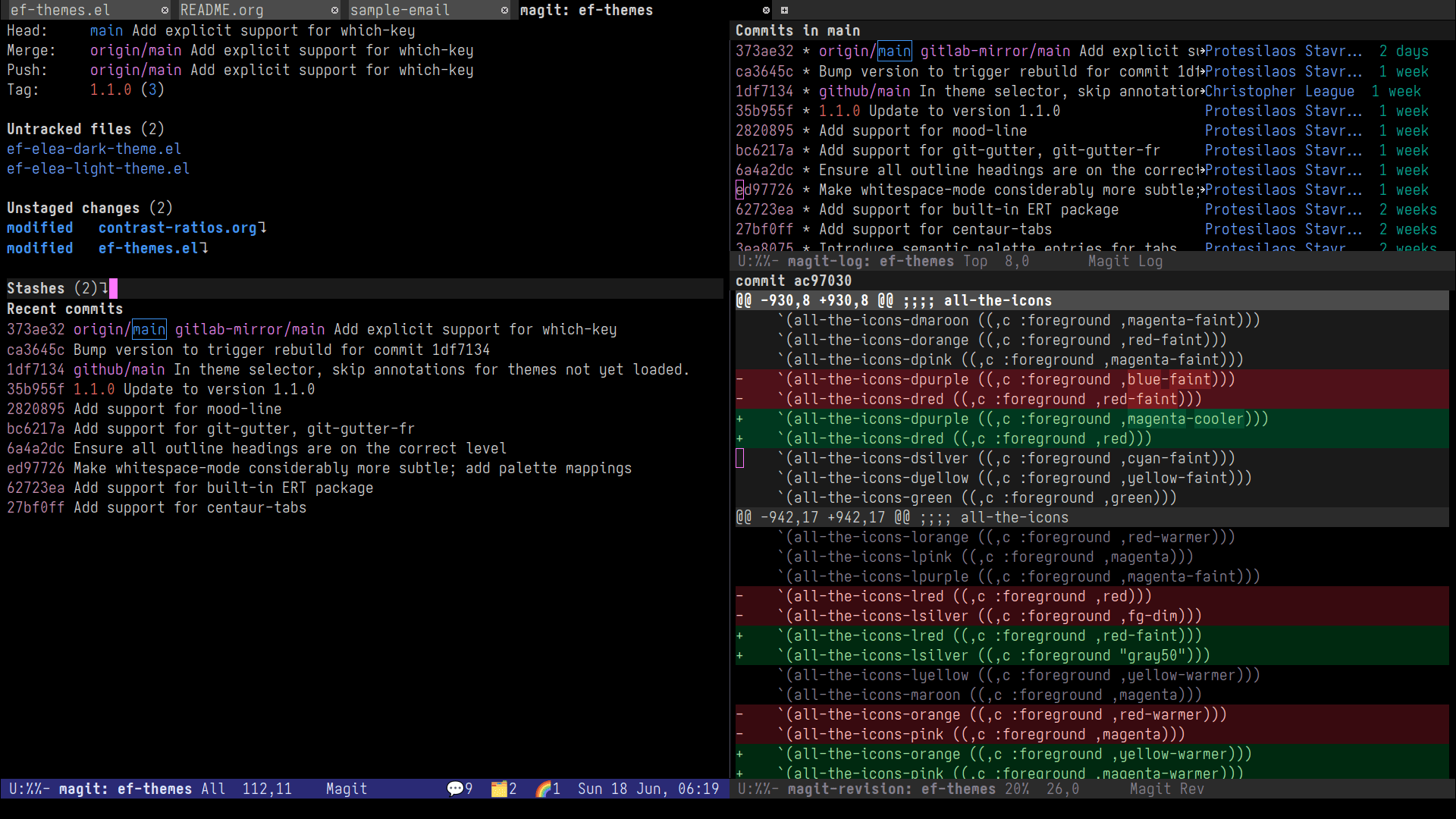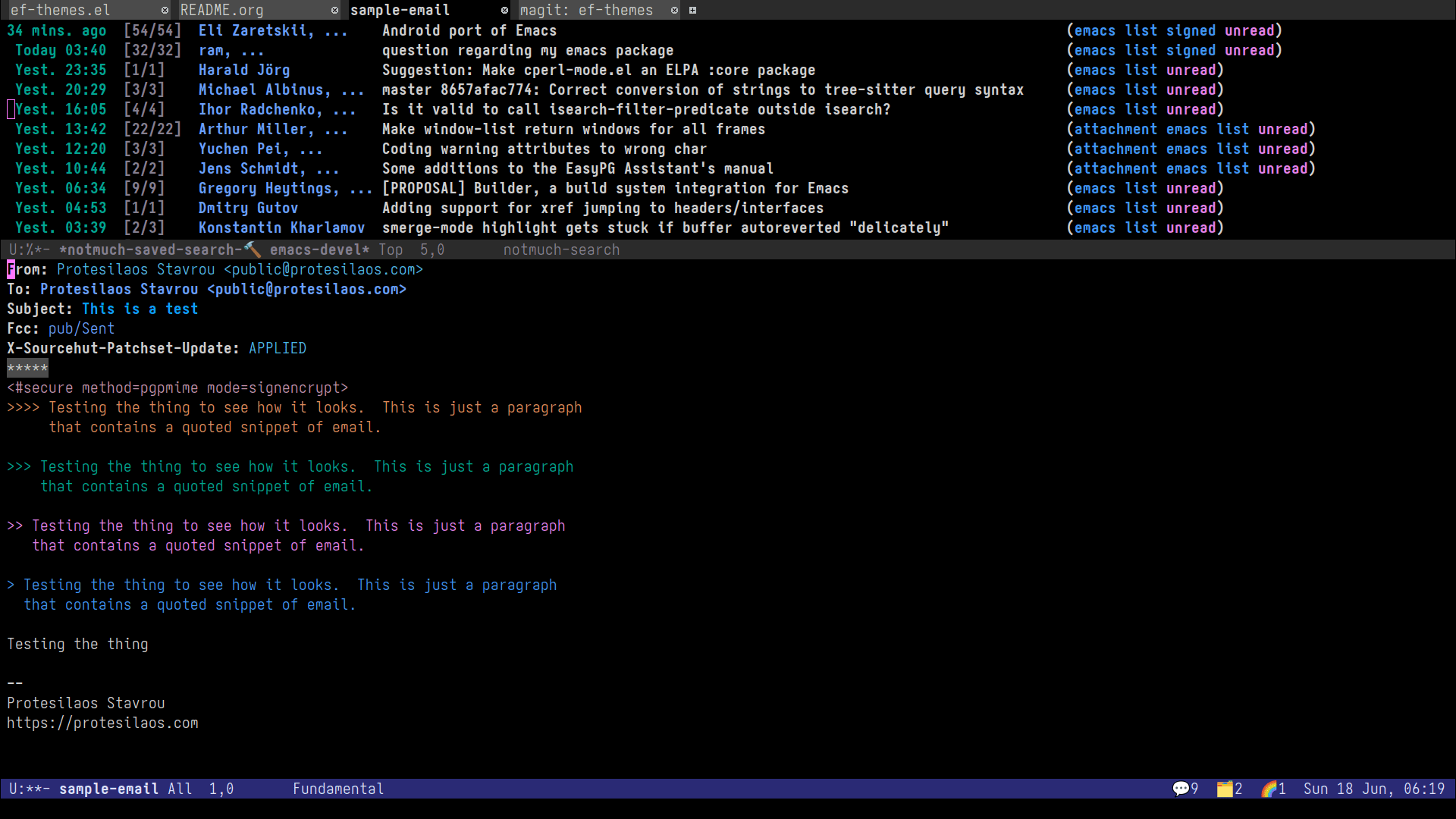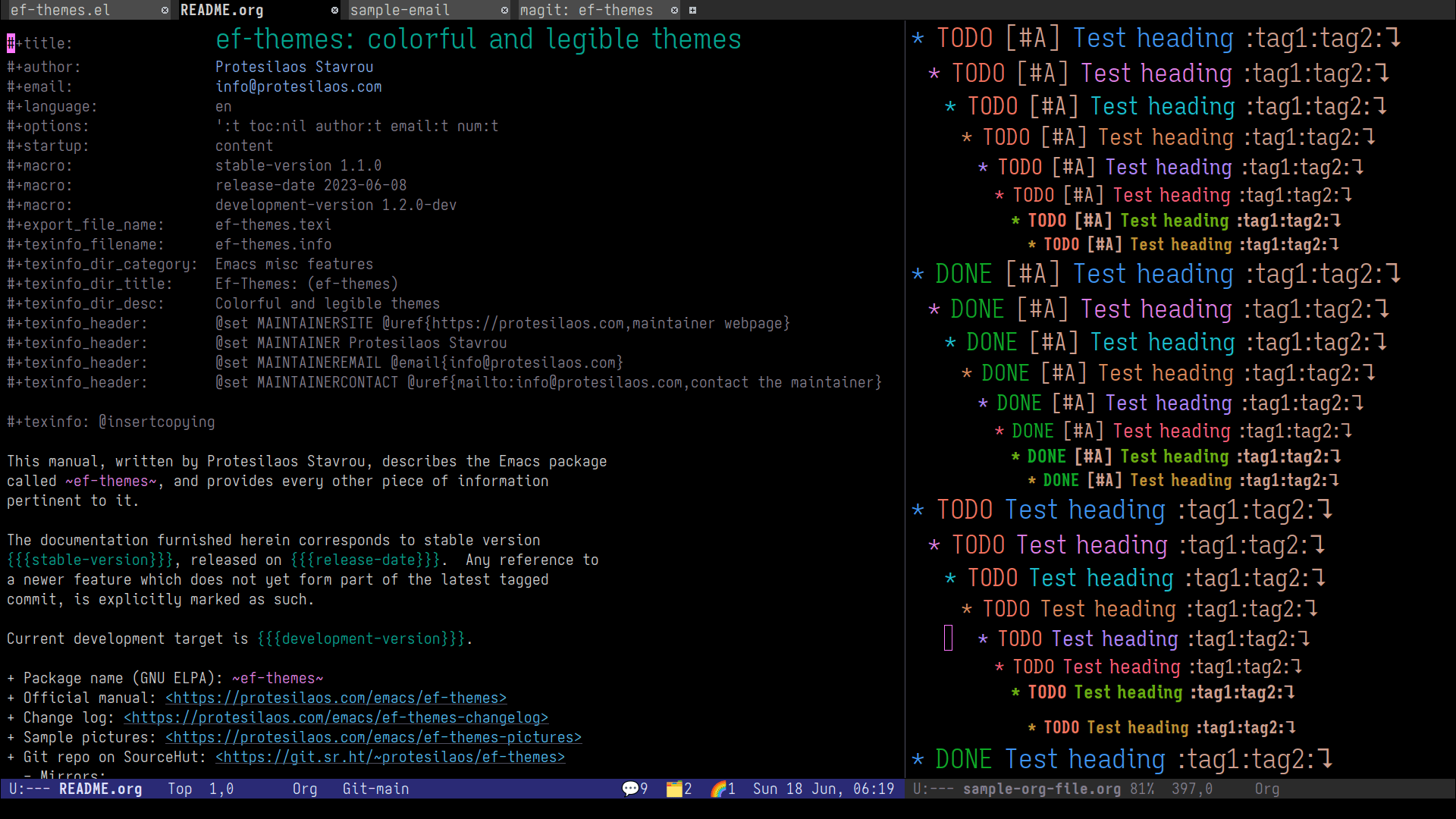 ef-deuteranopia-dark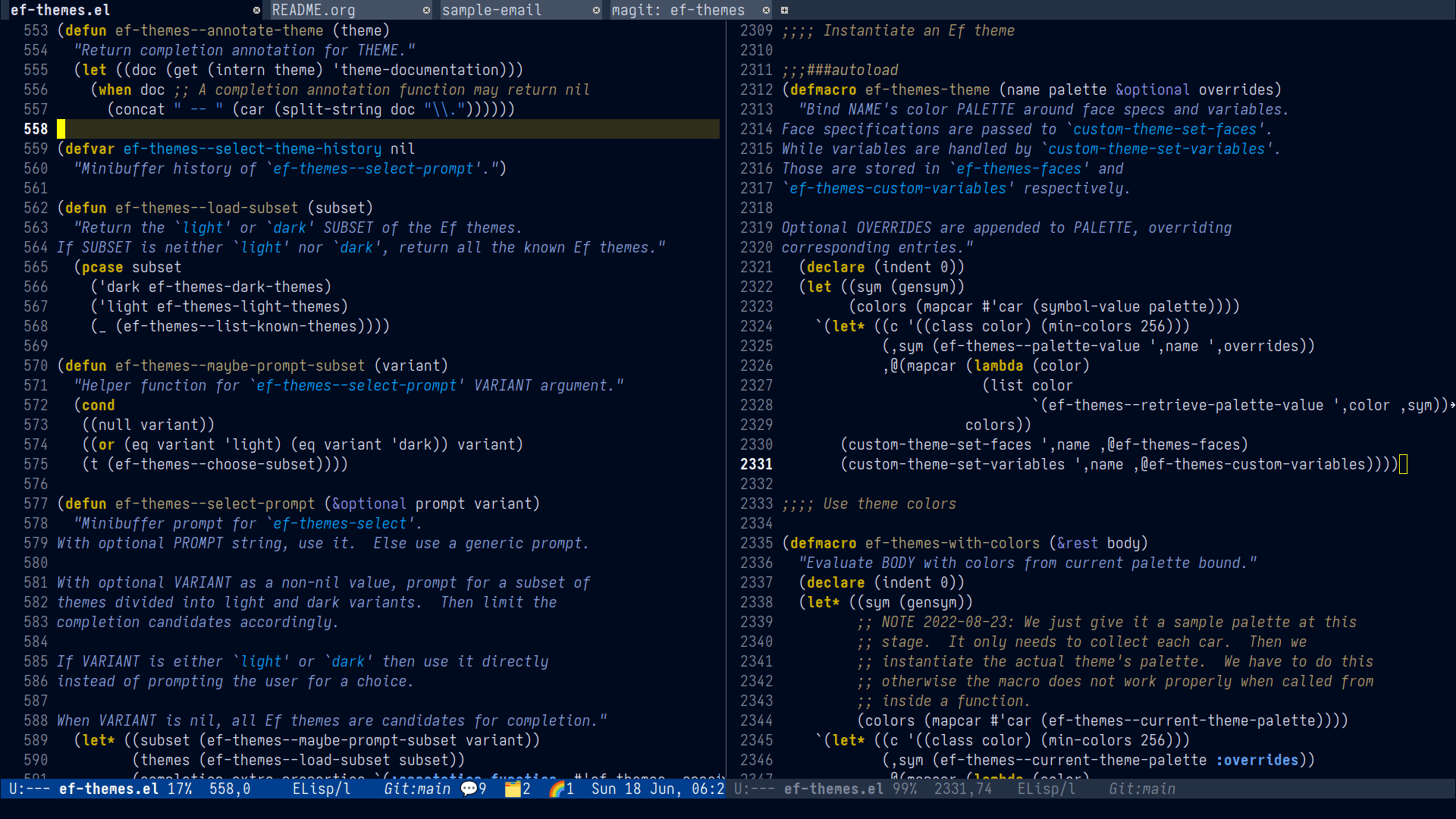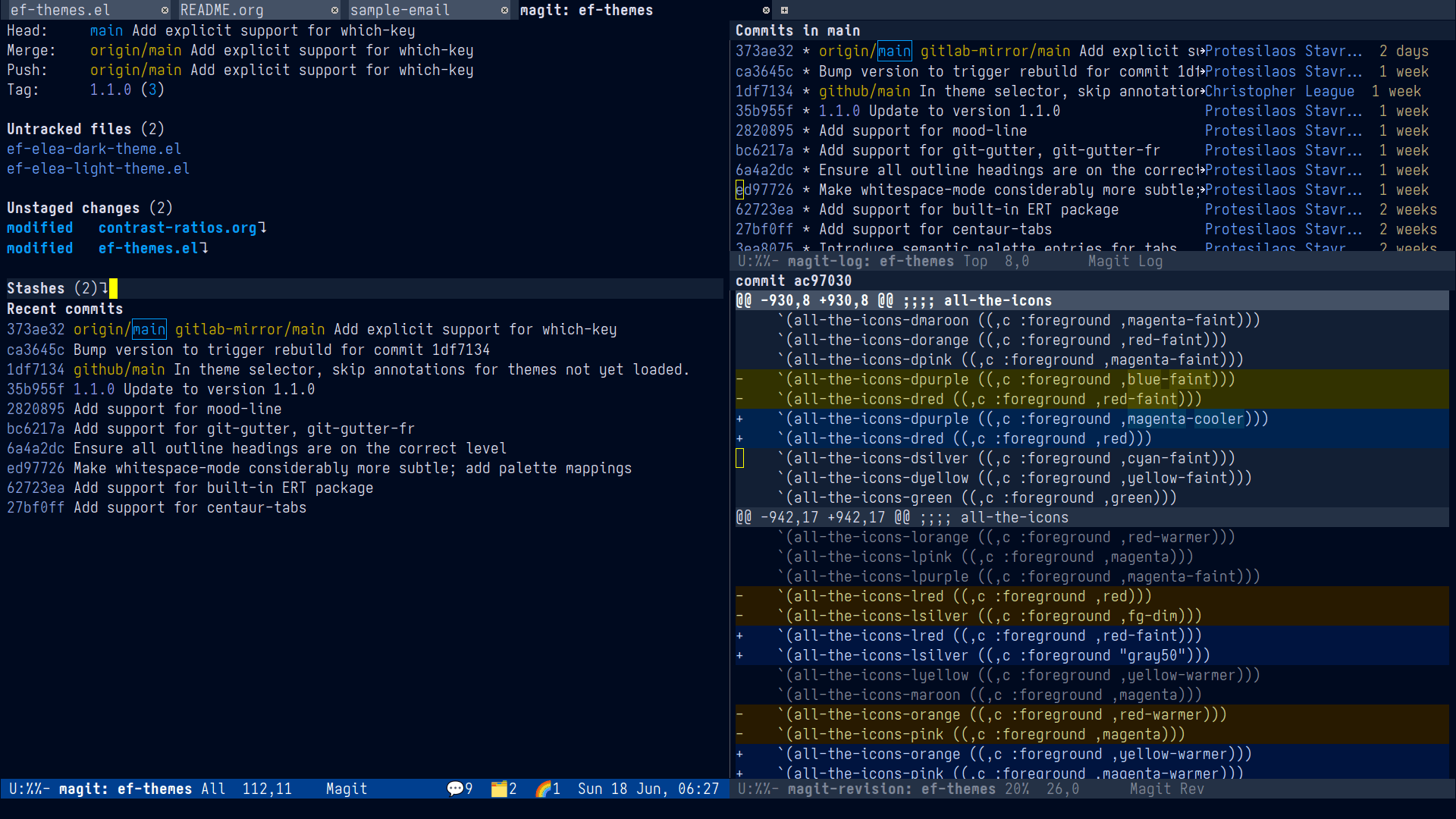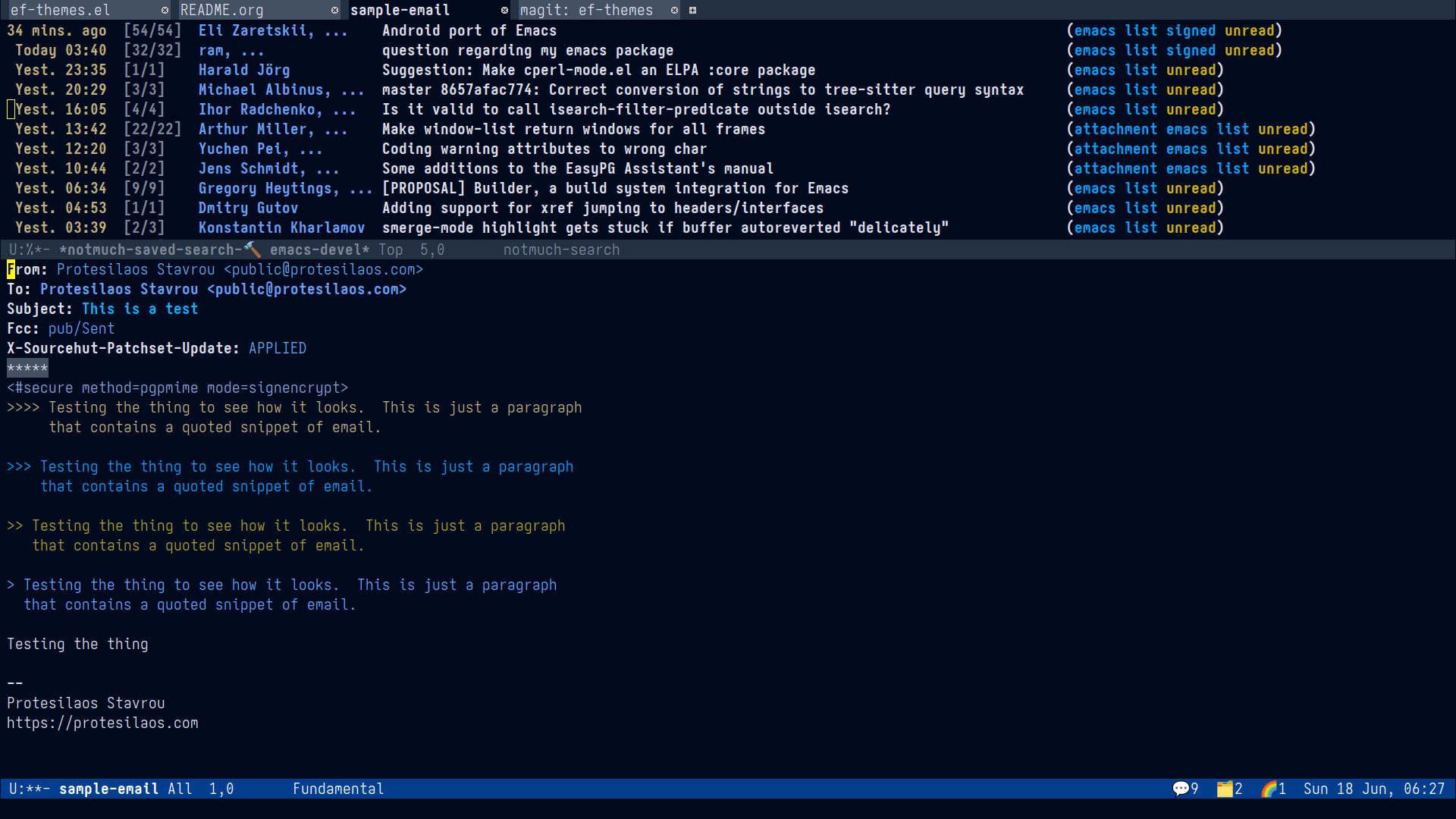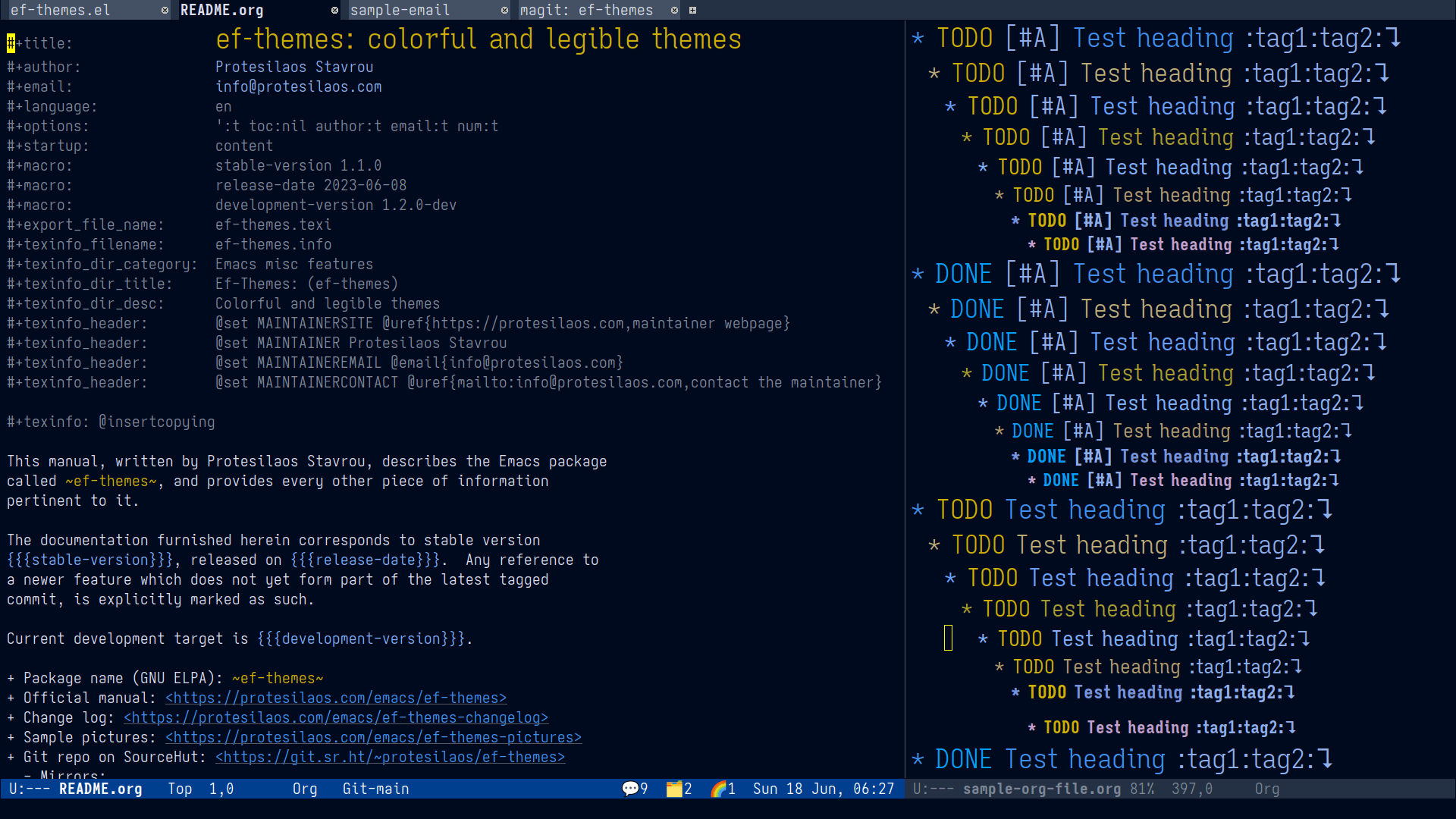 ef-duo-dark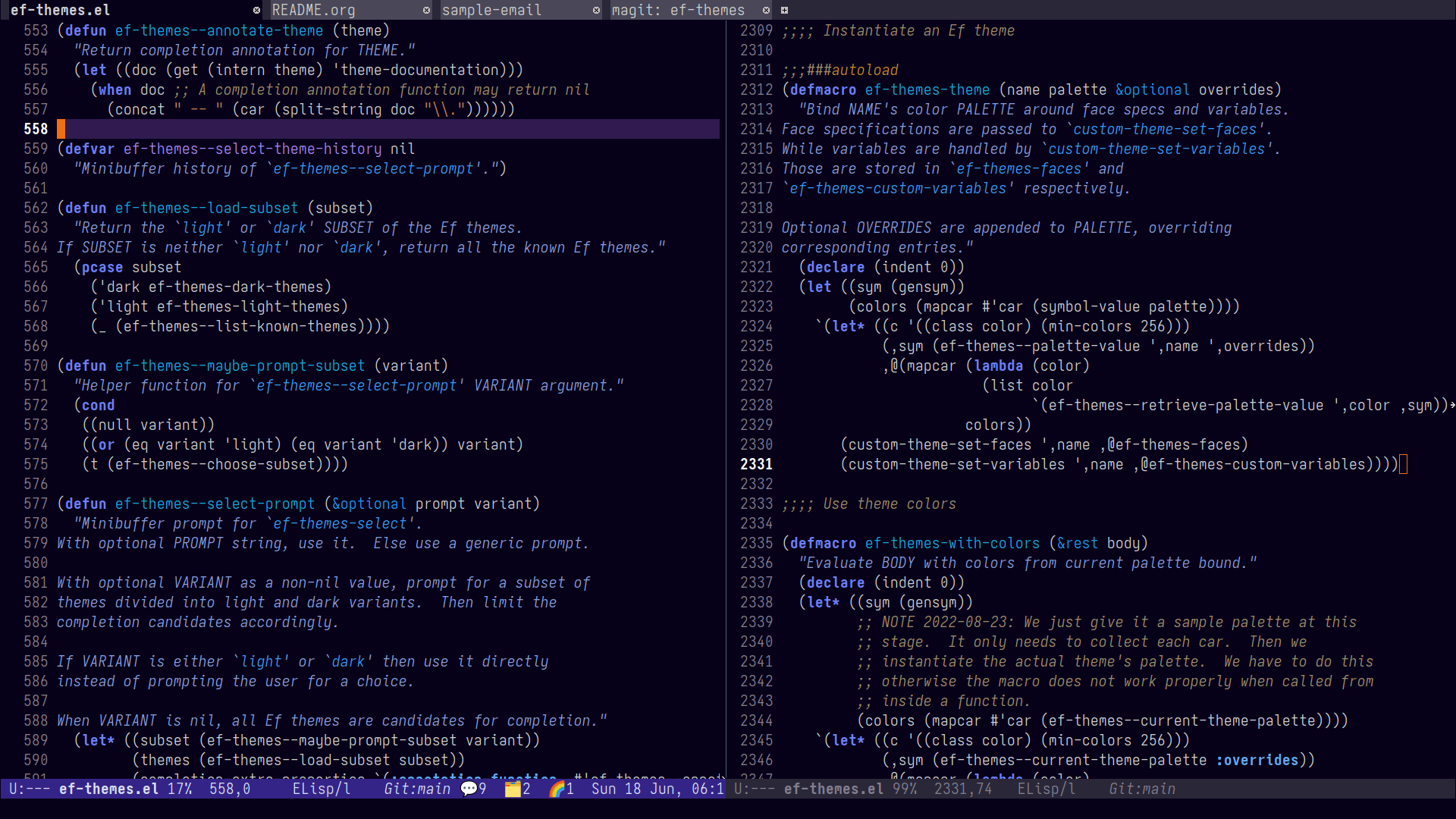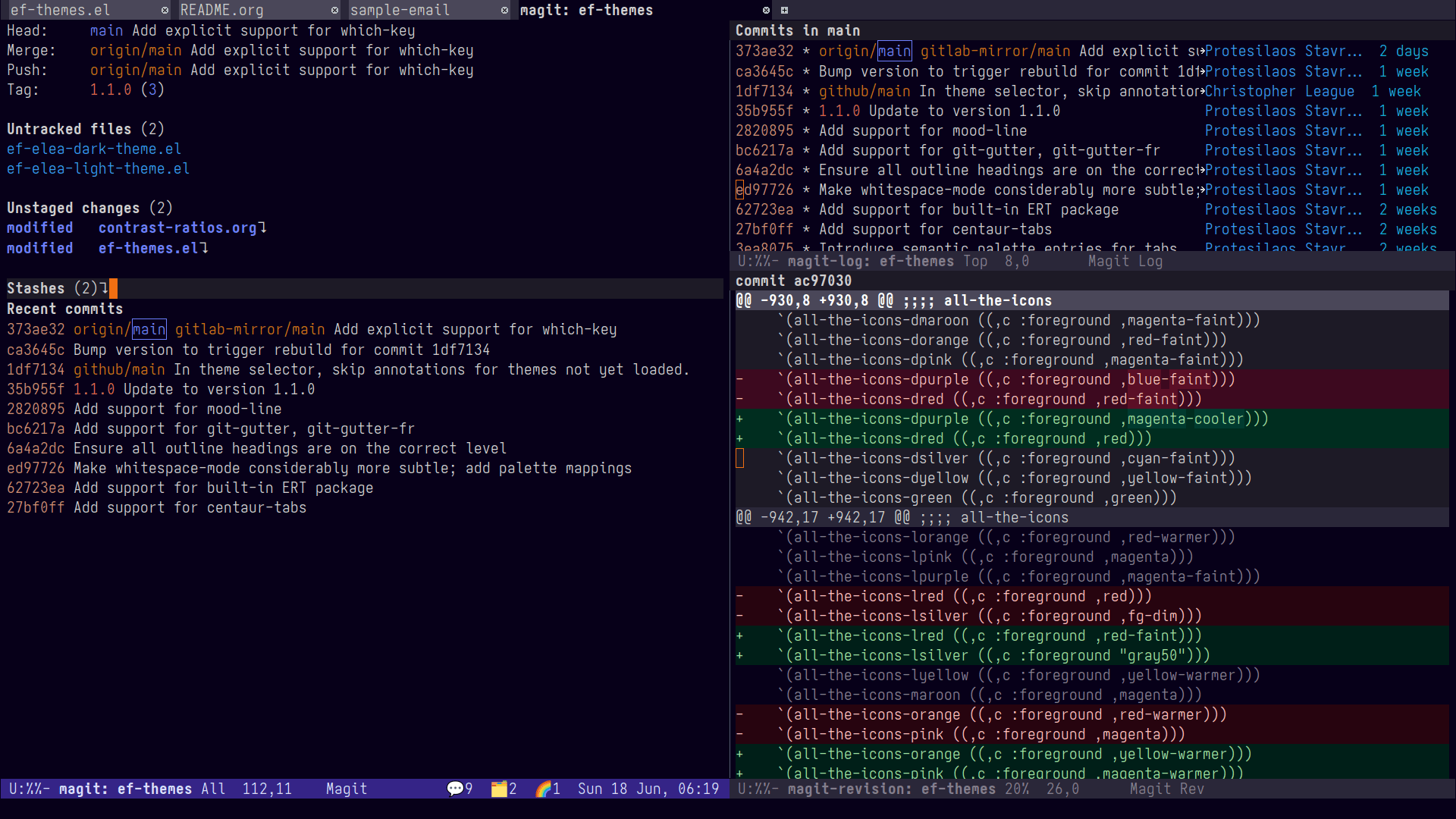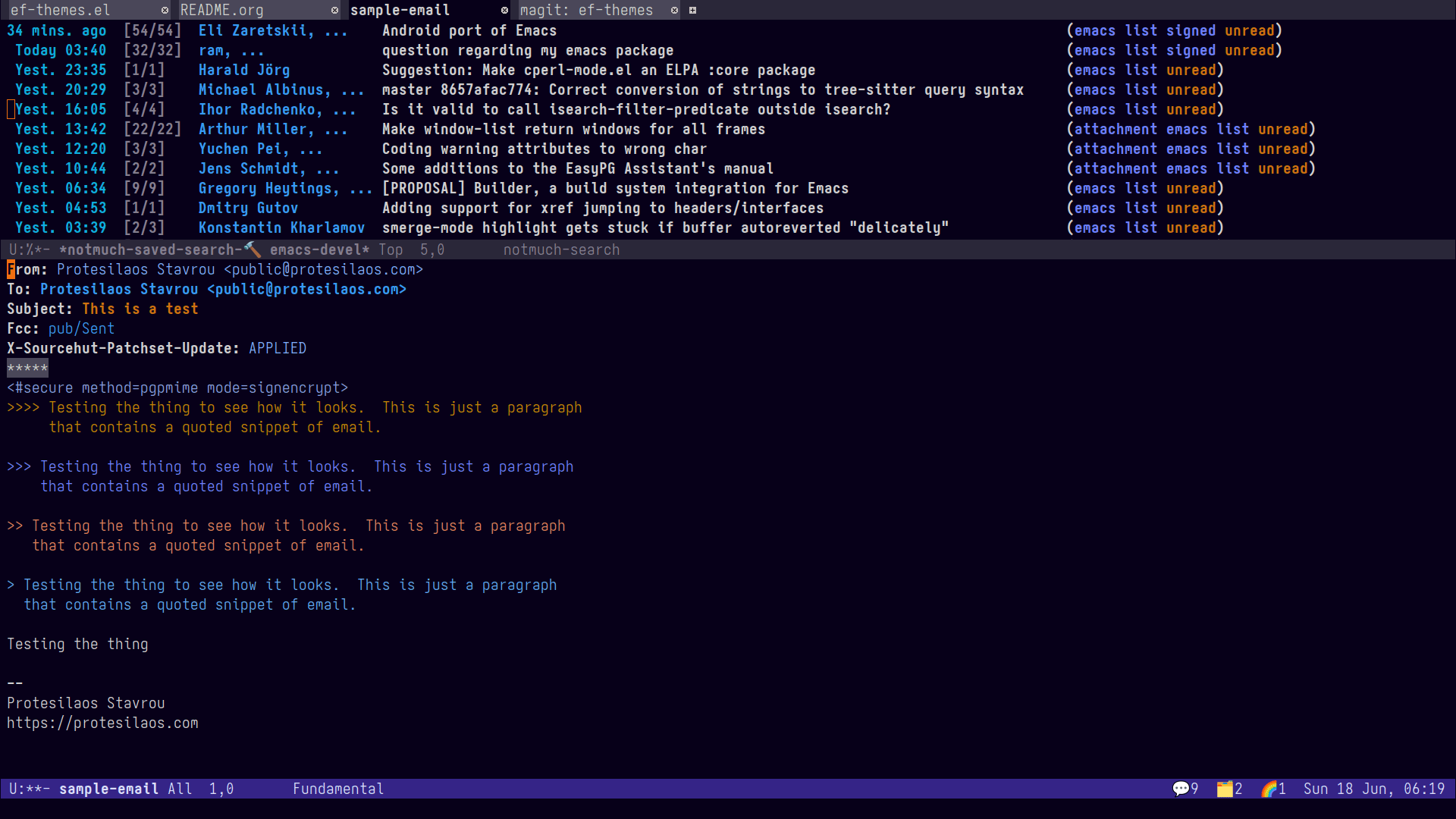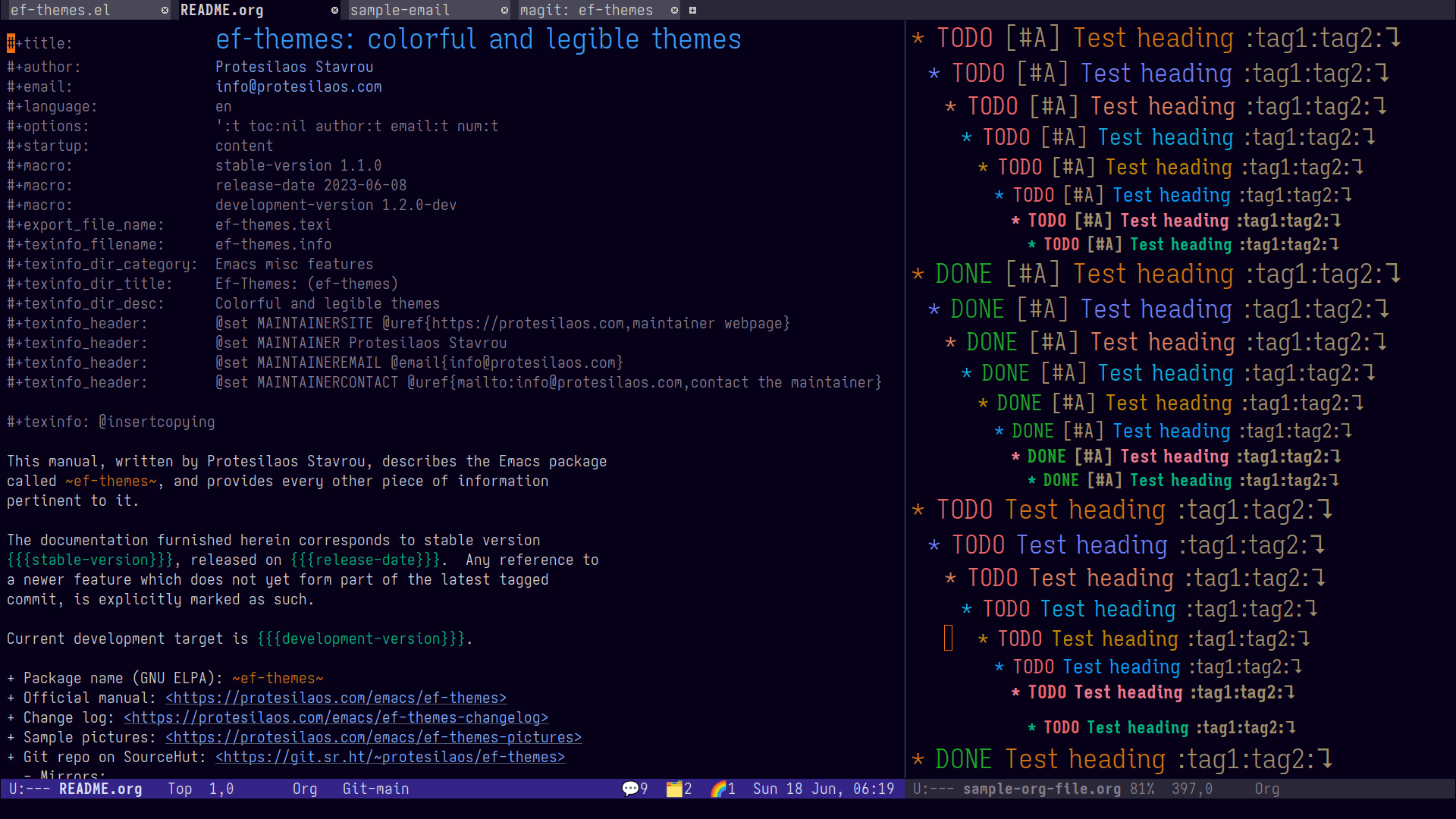 ef-elea-dark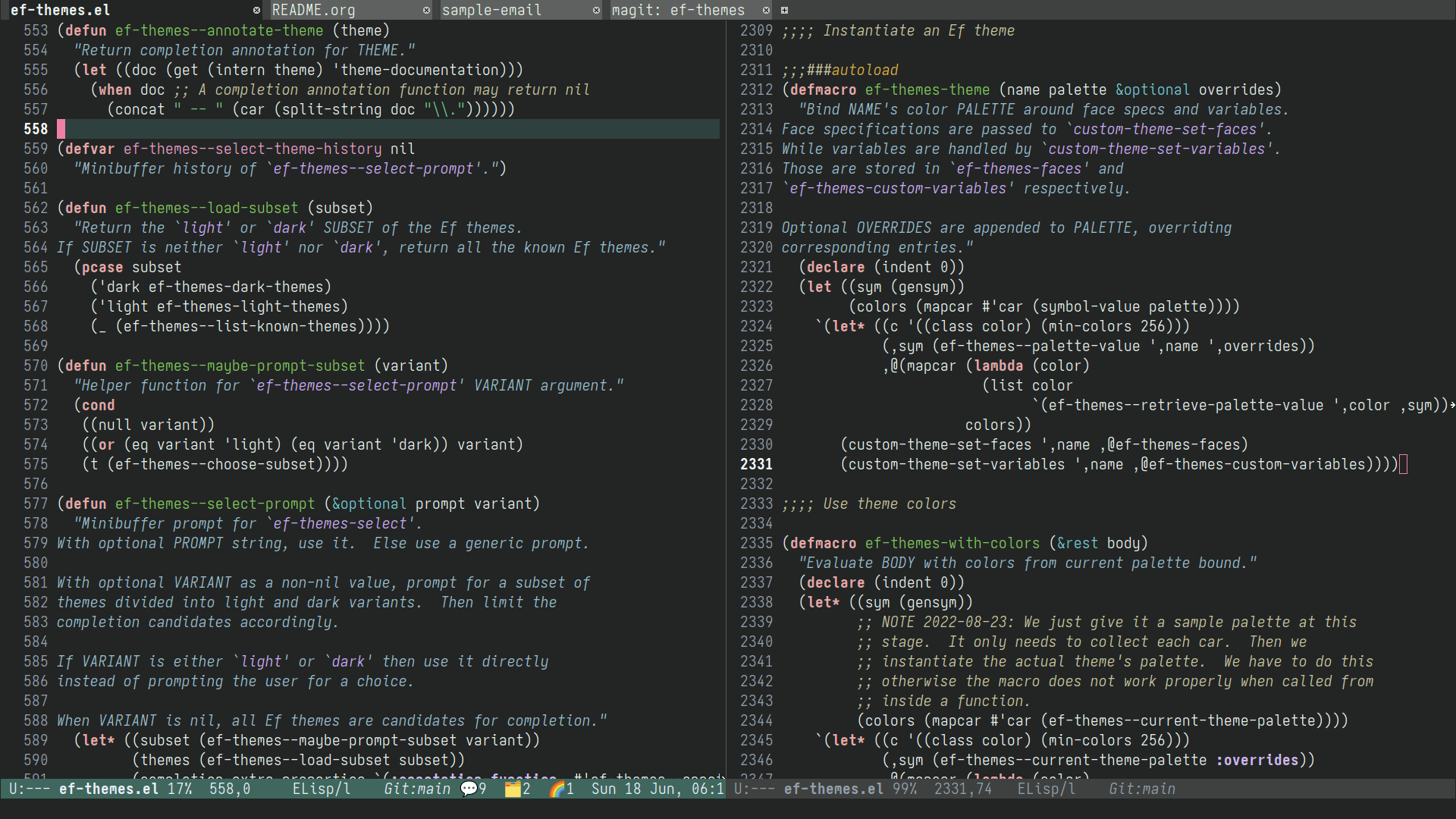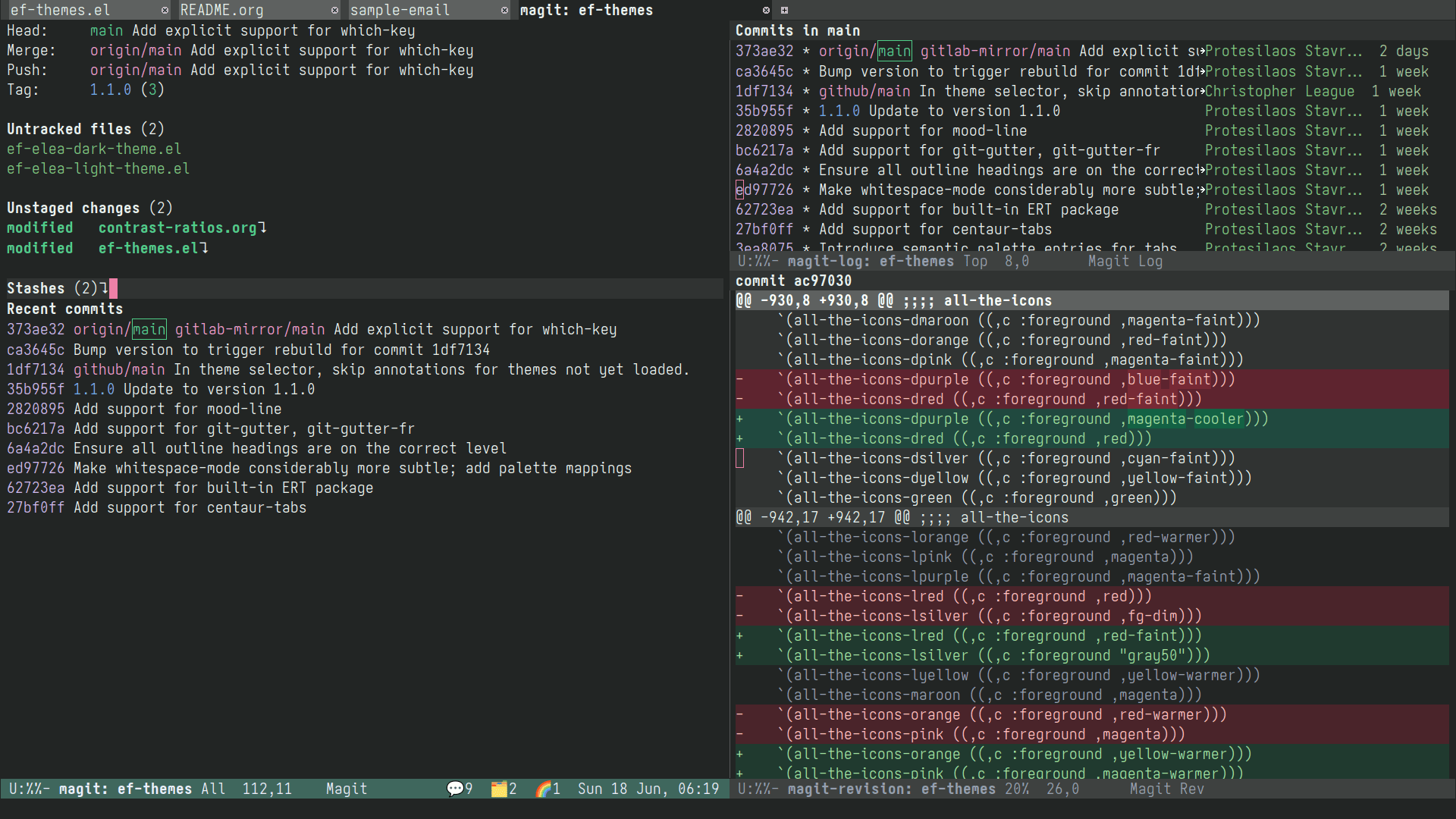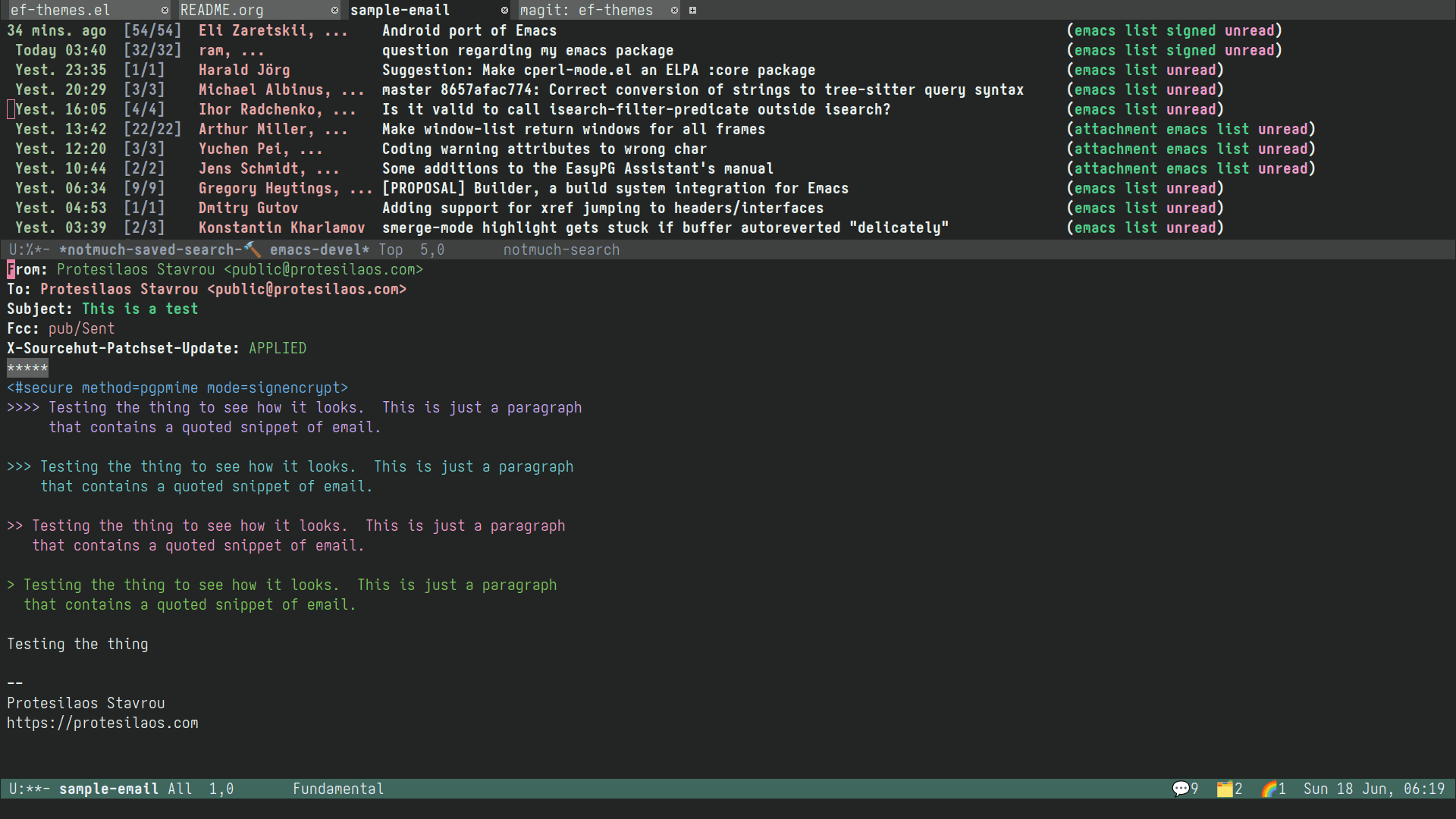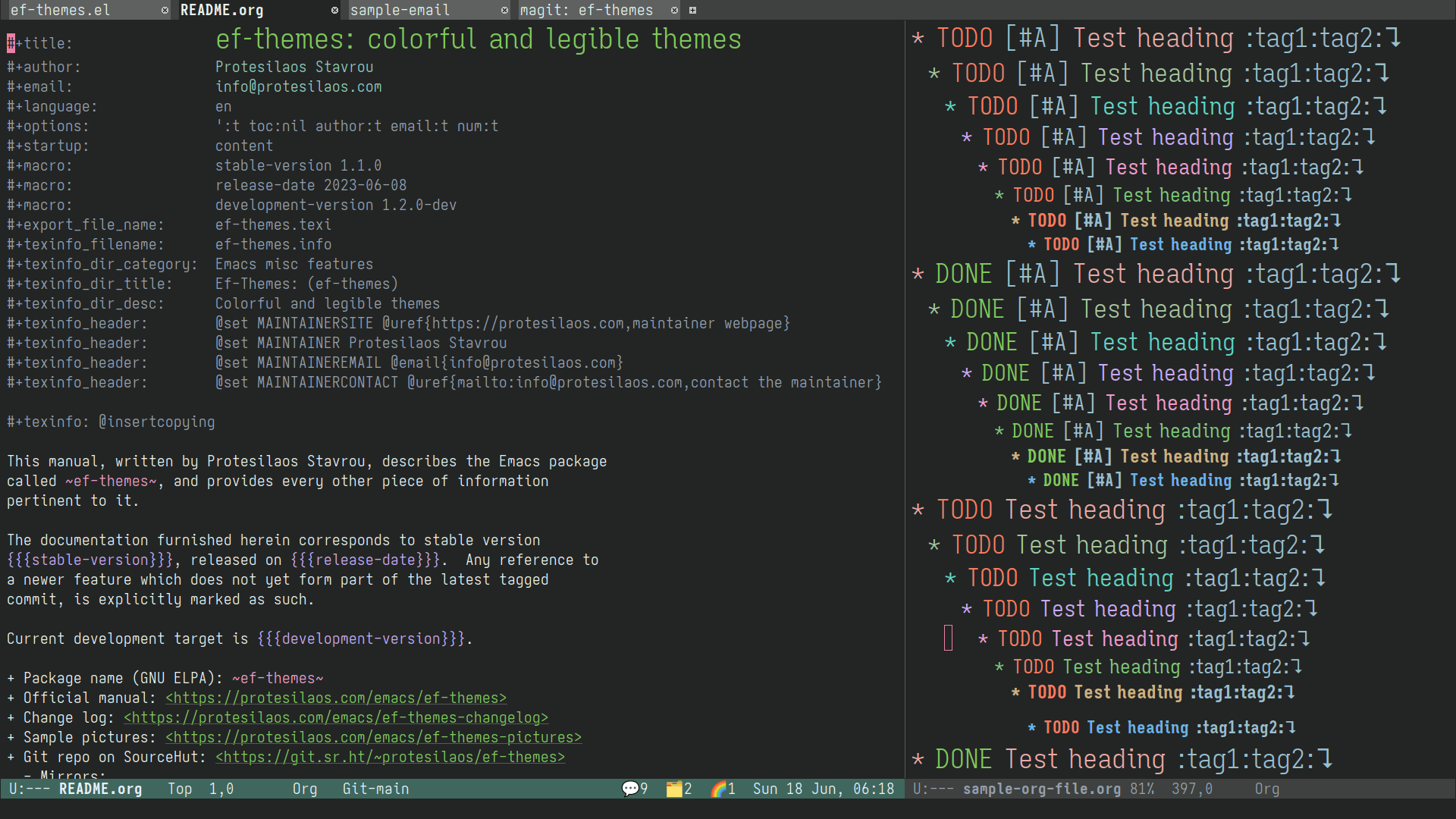 ef-maris-dark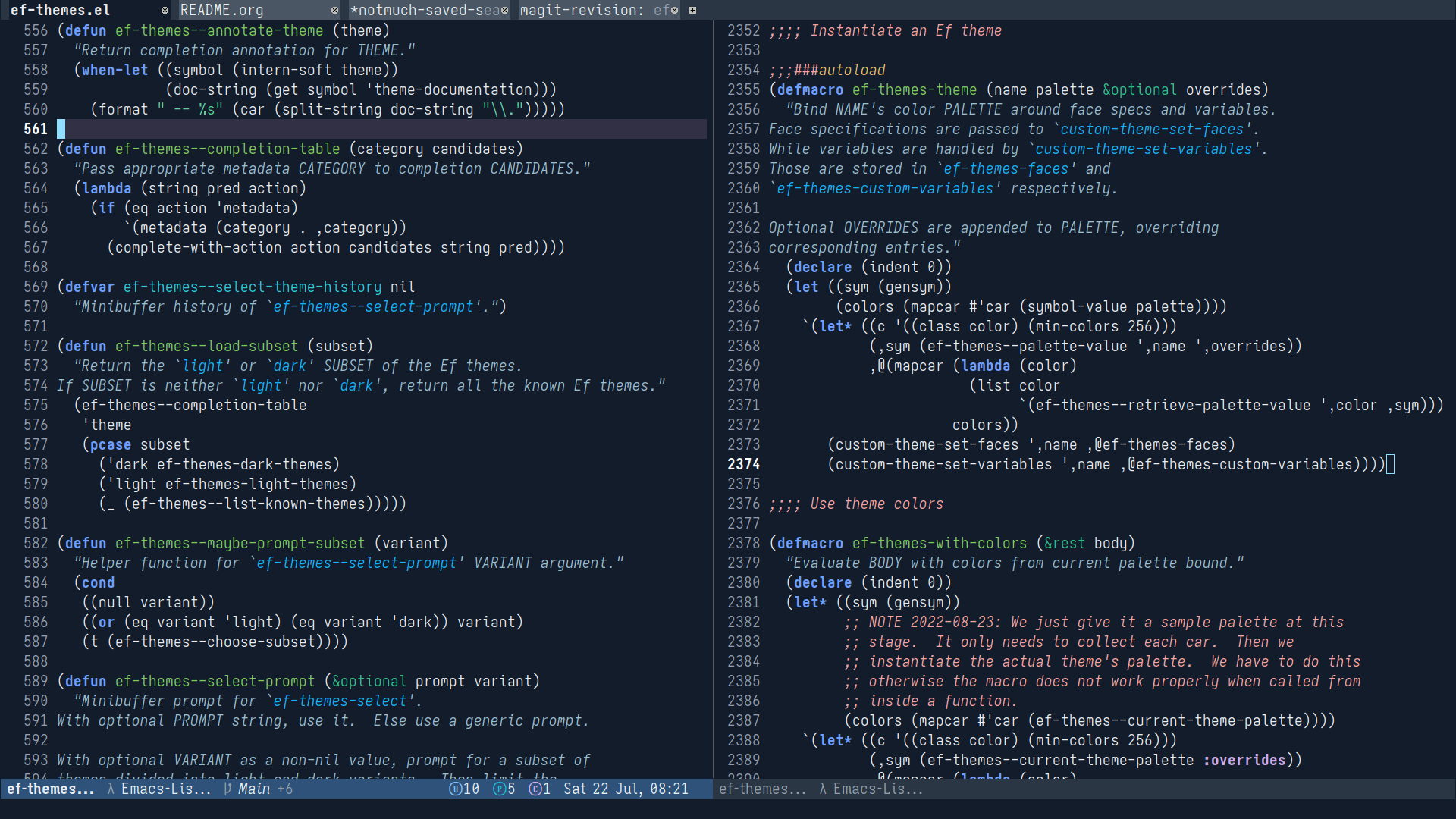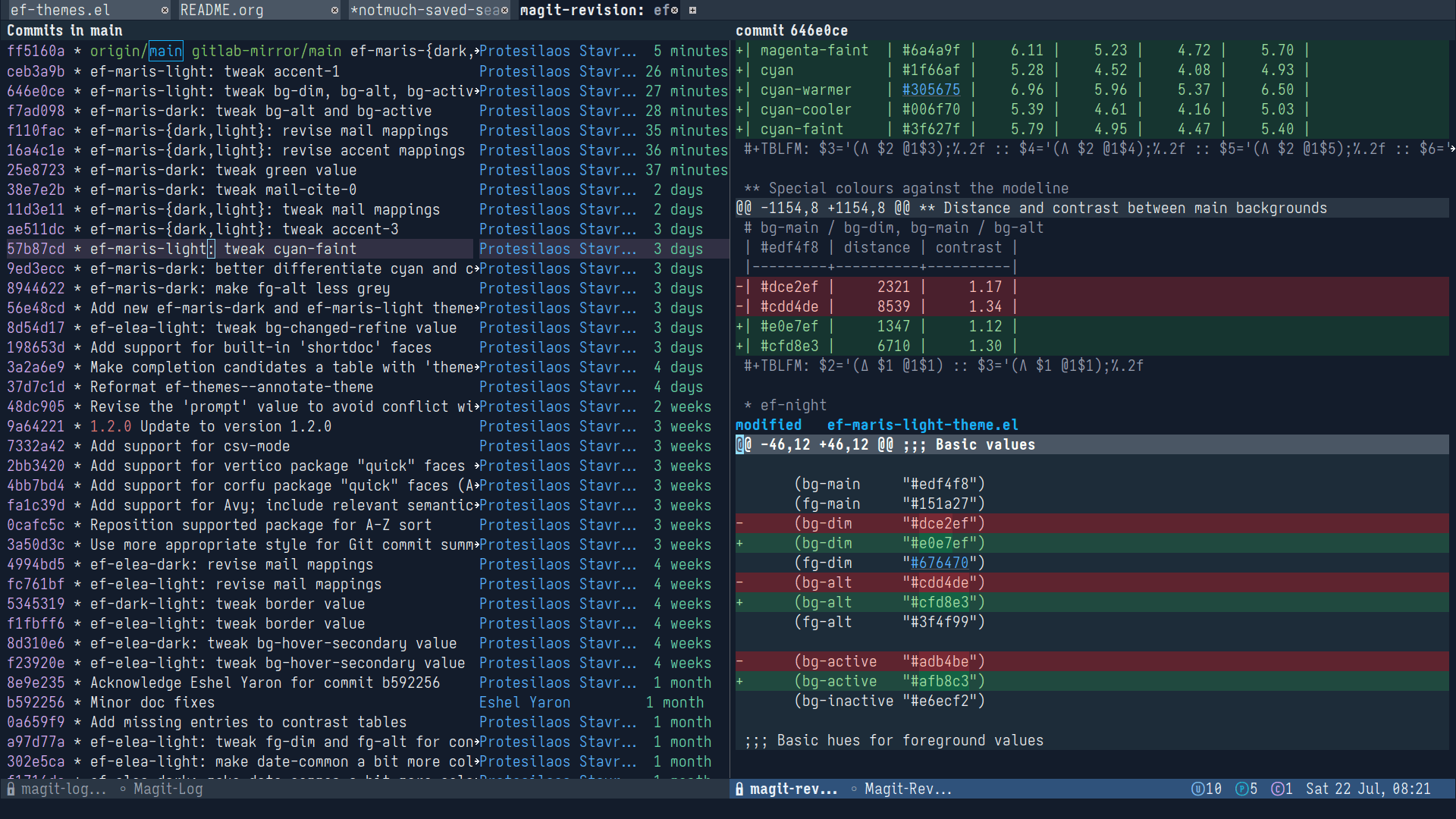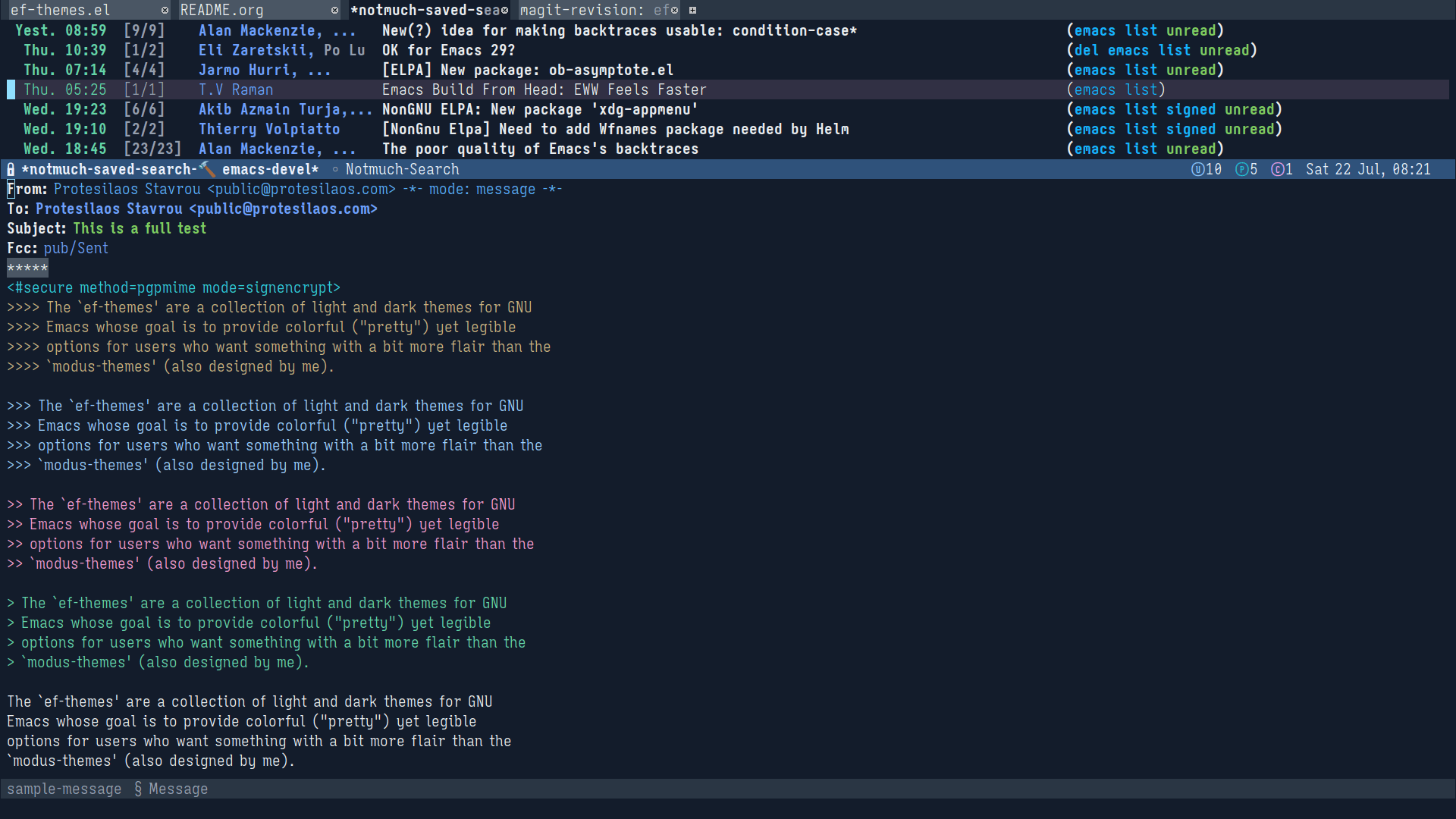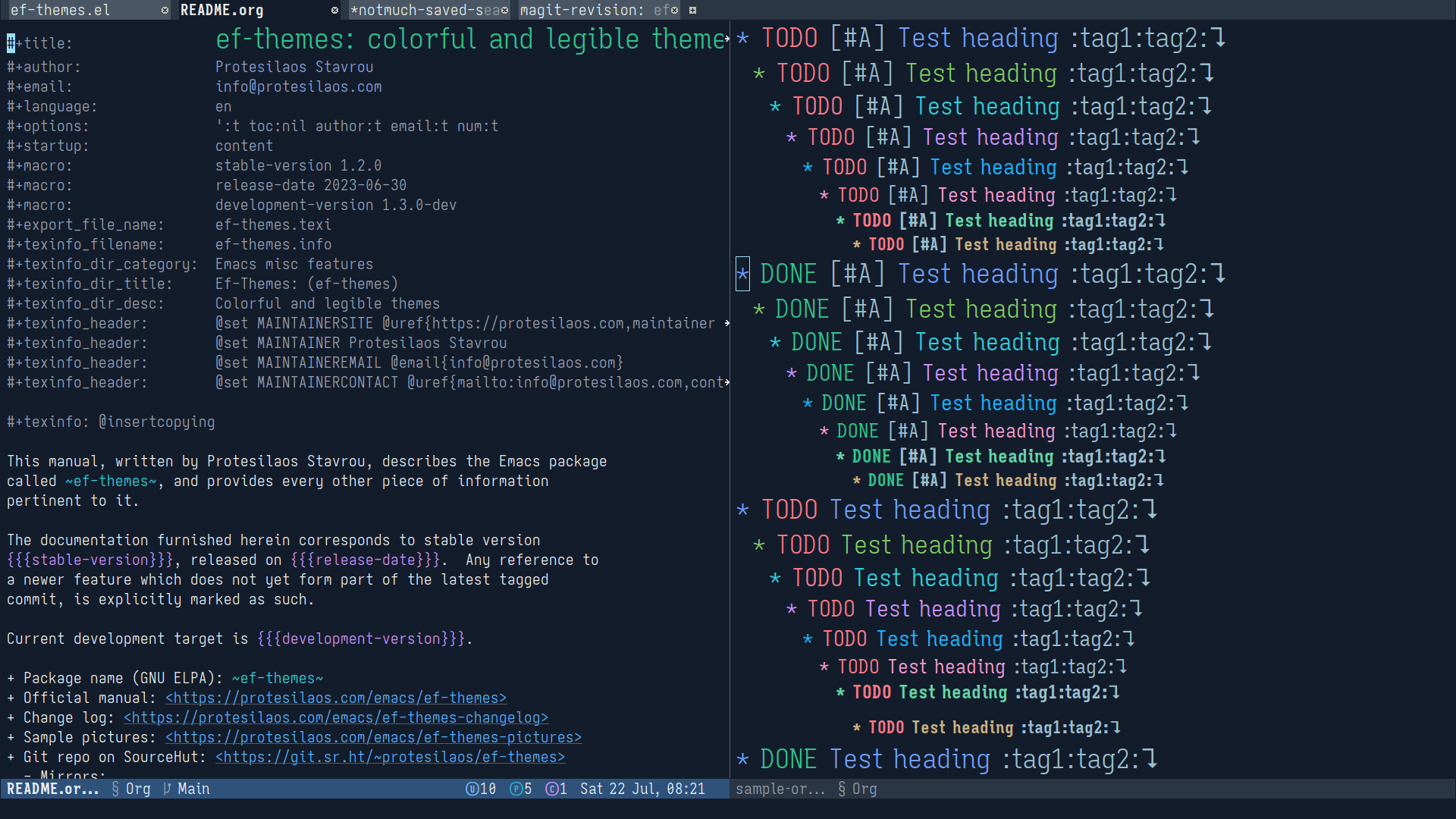 ef-night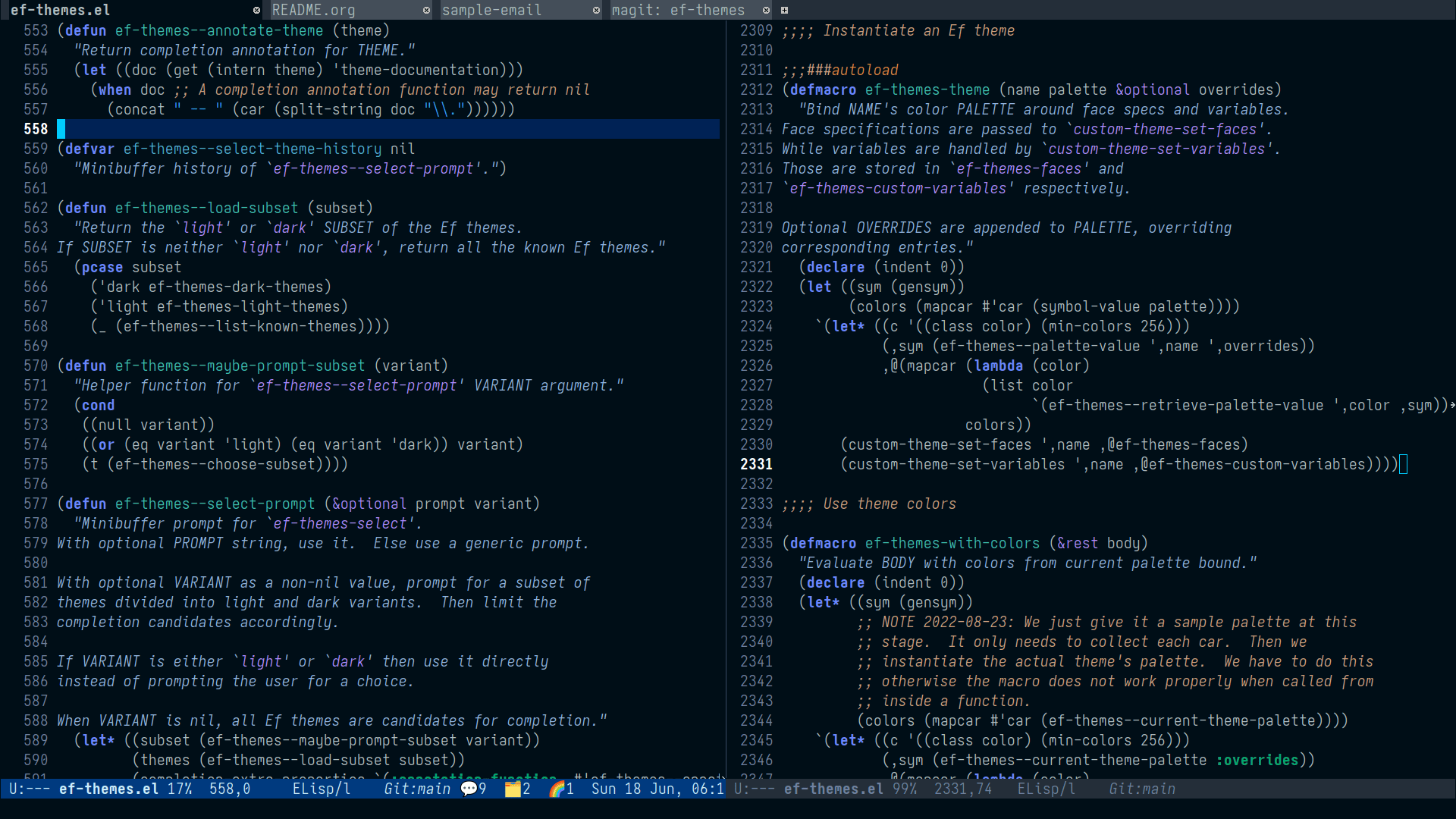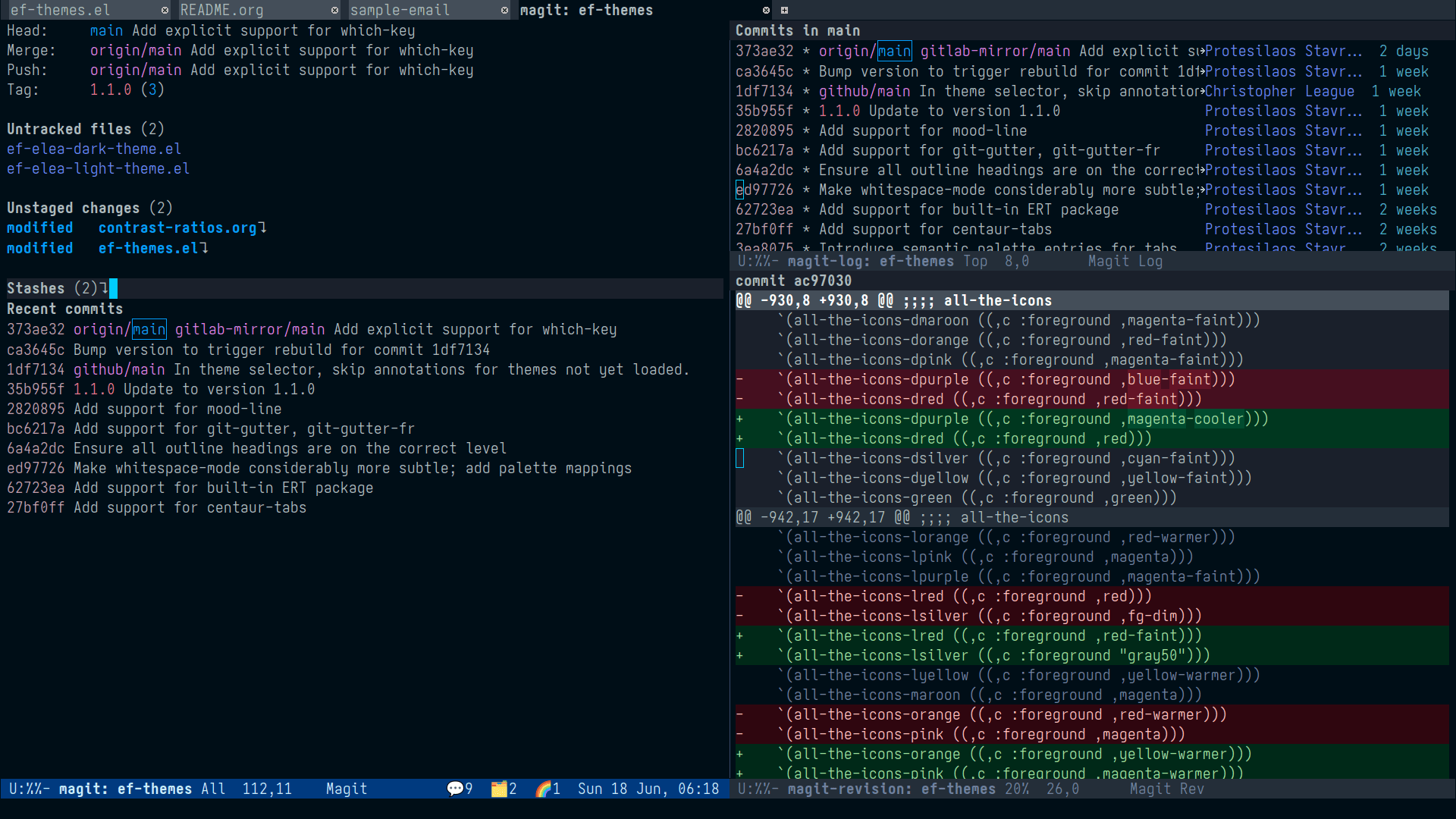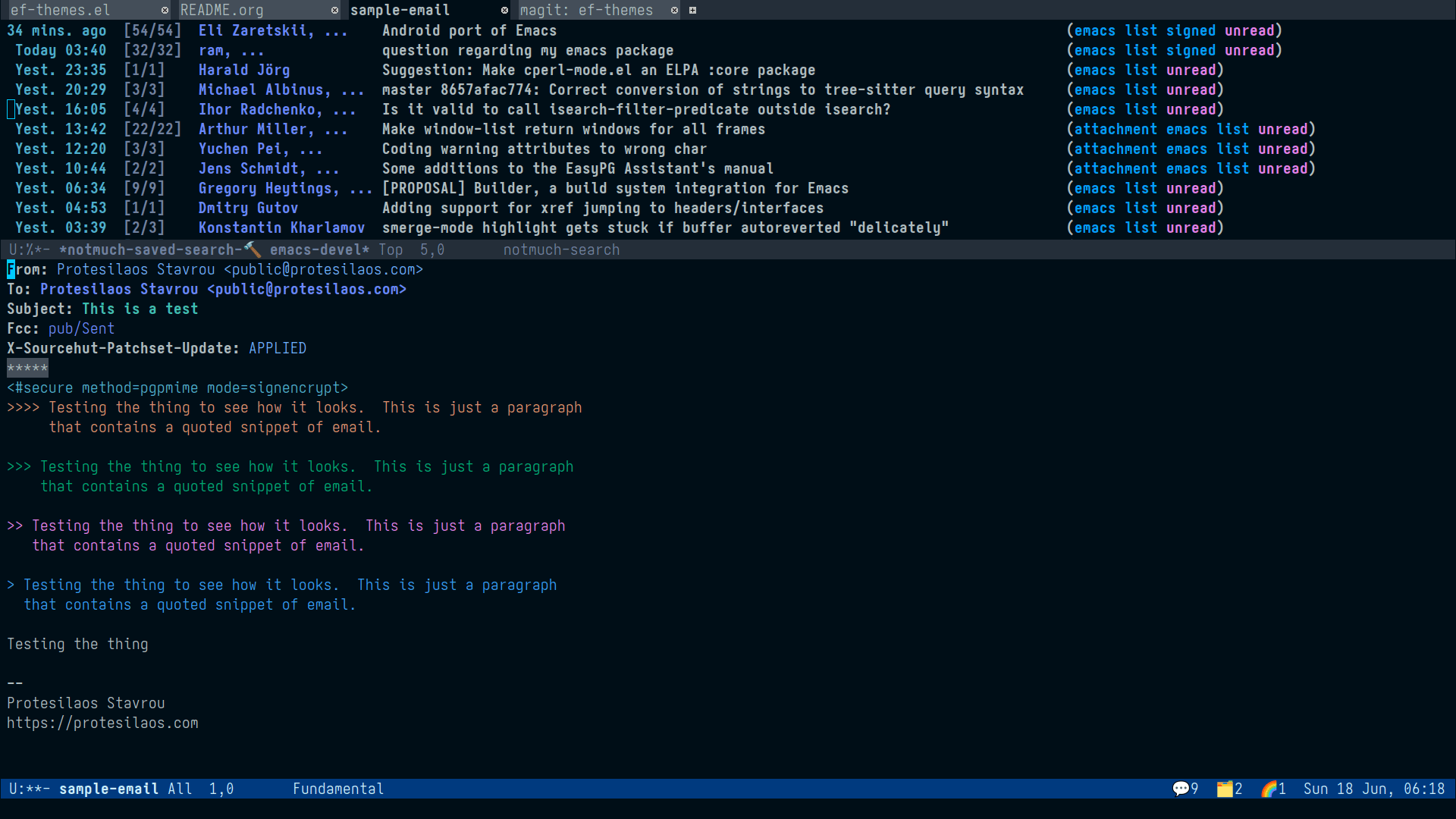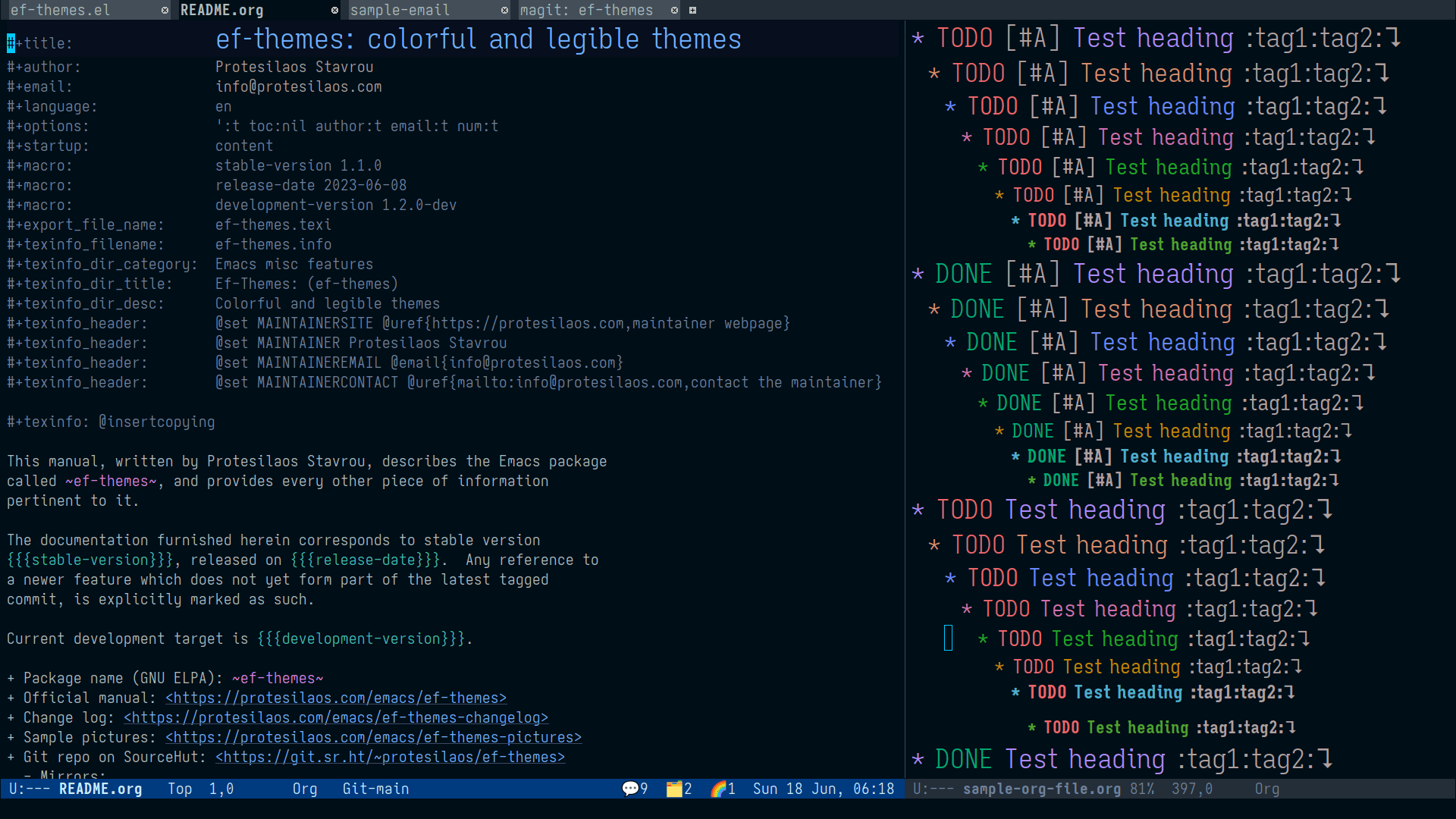 ef-symbiosis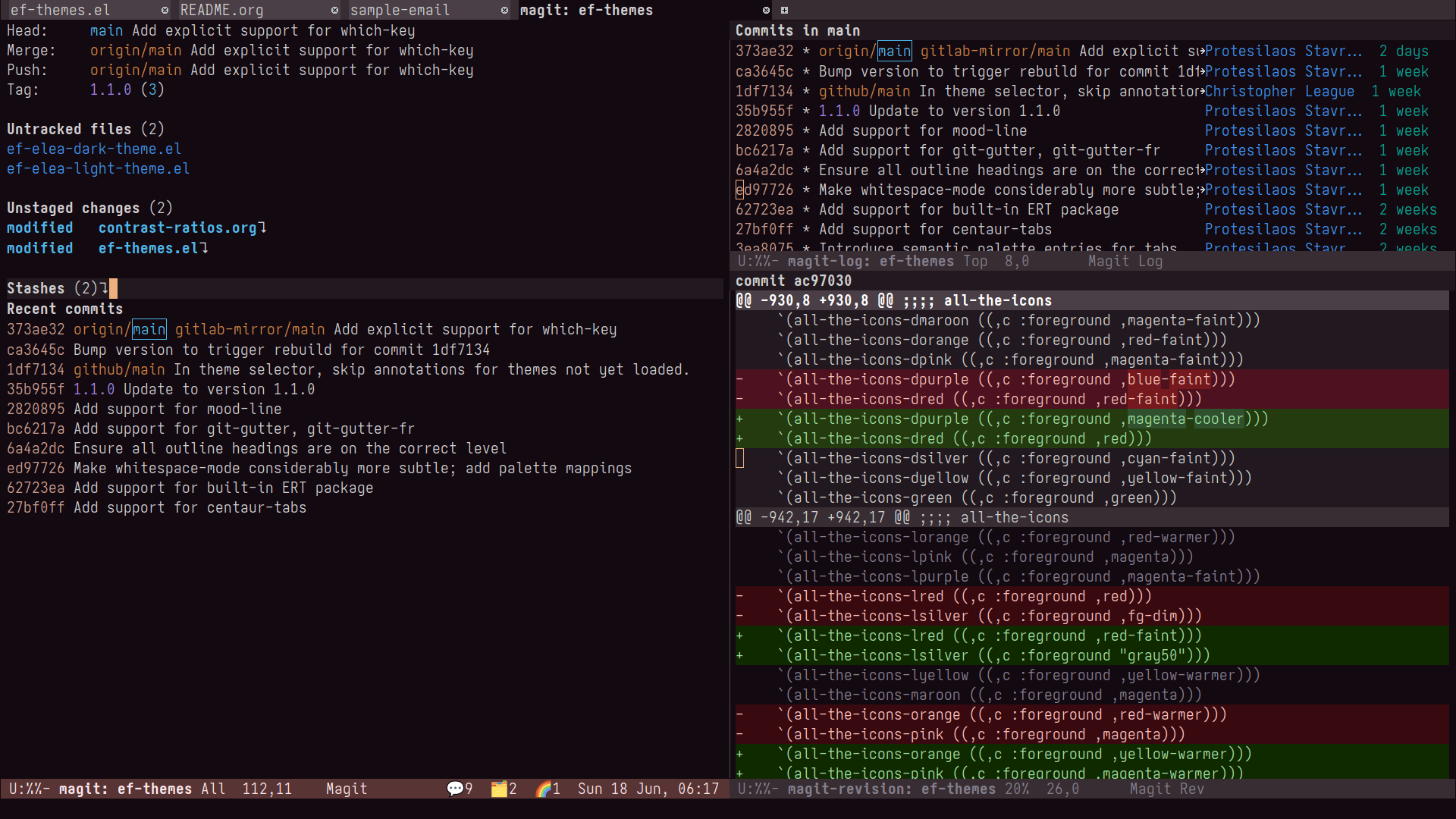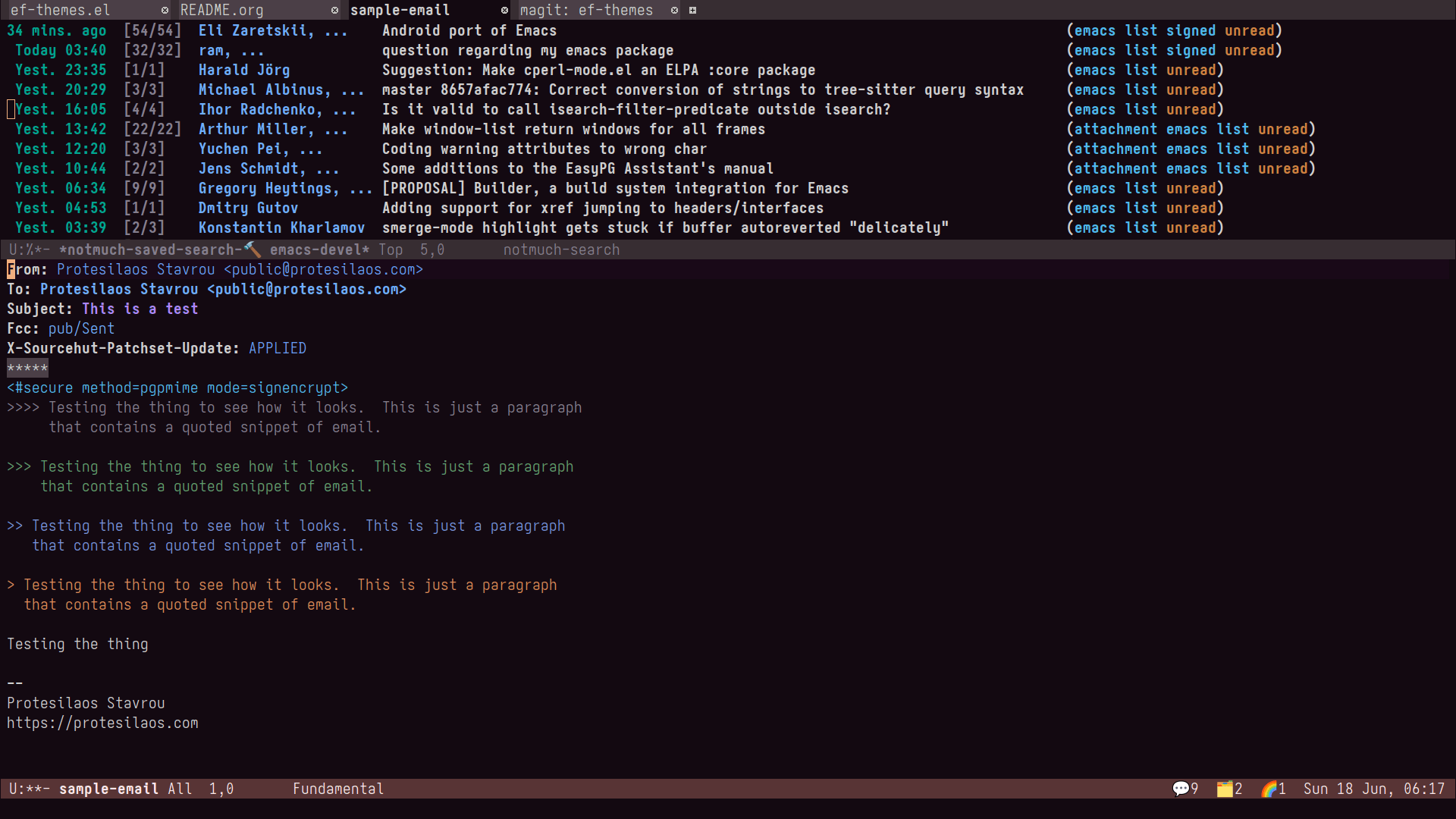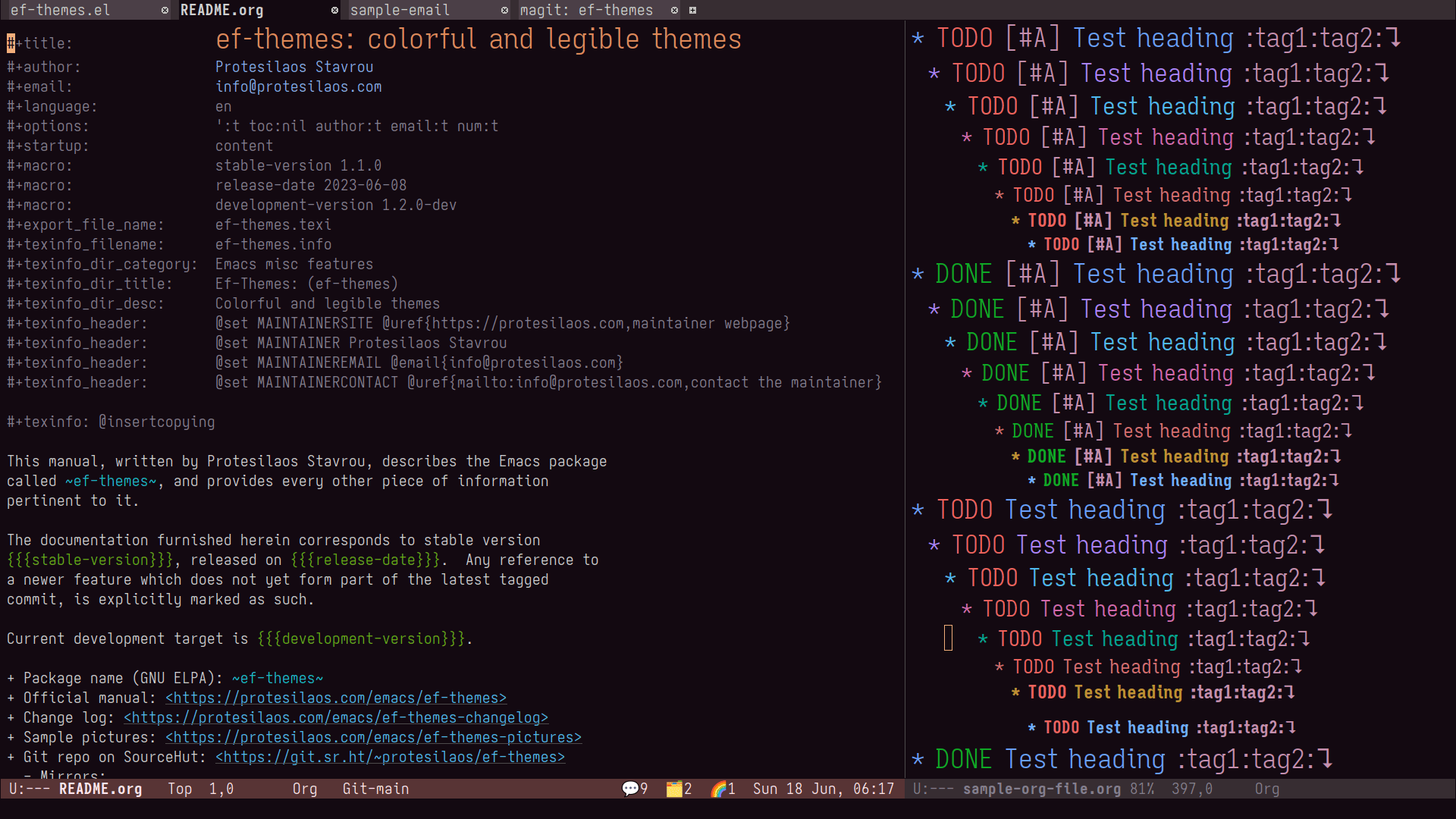 ef-trio-dark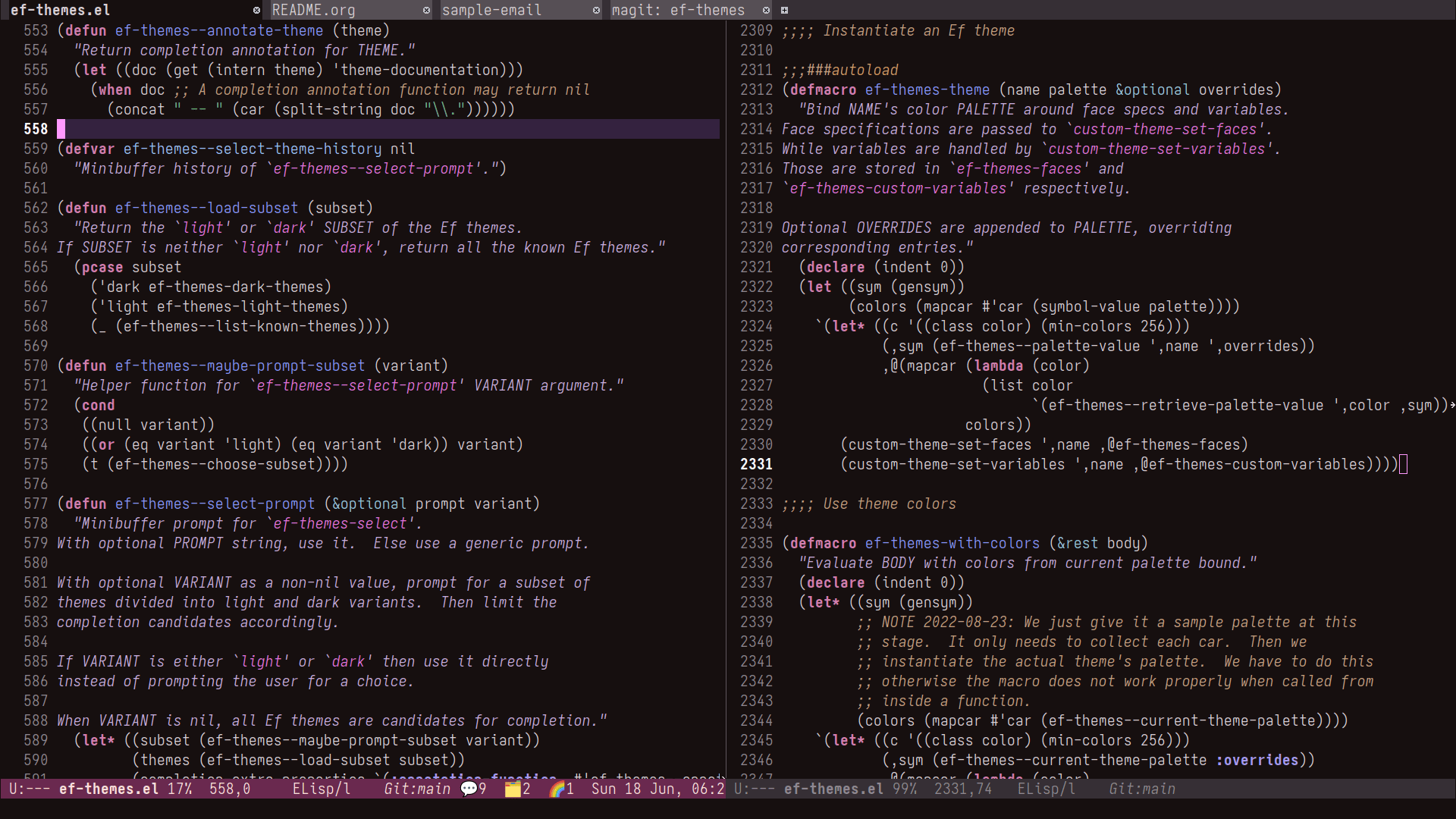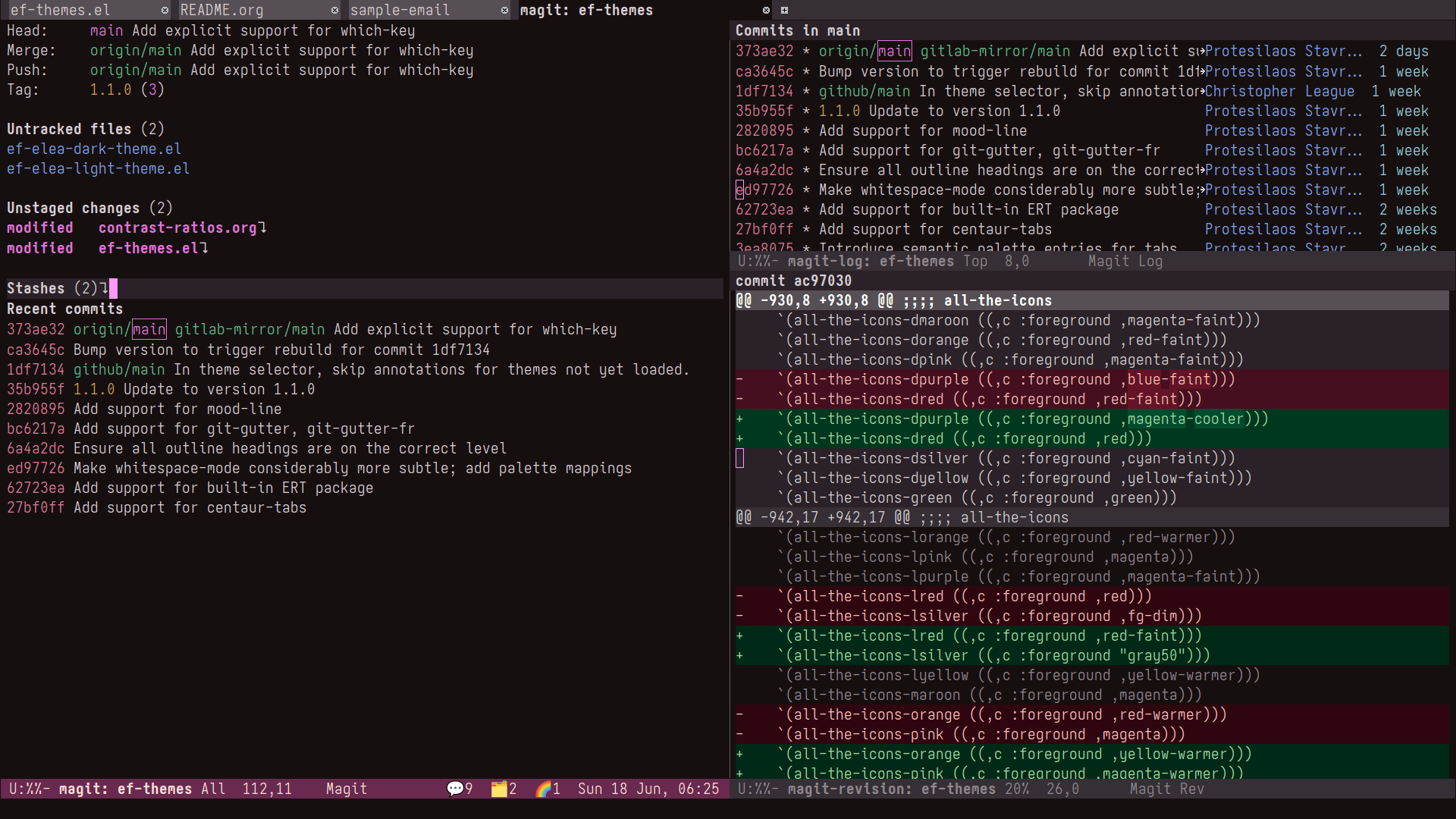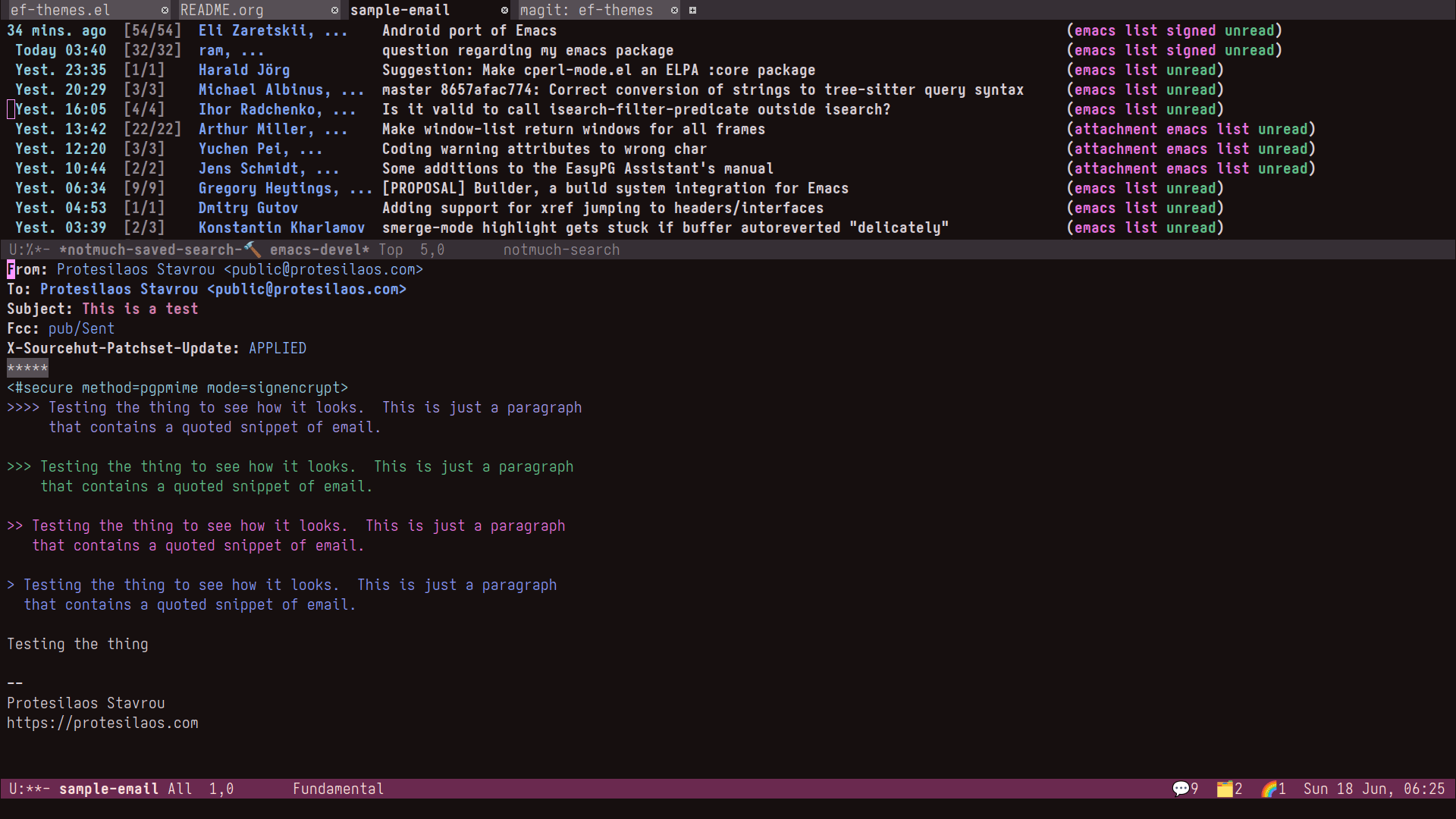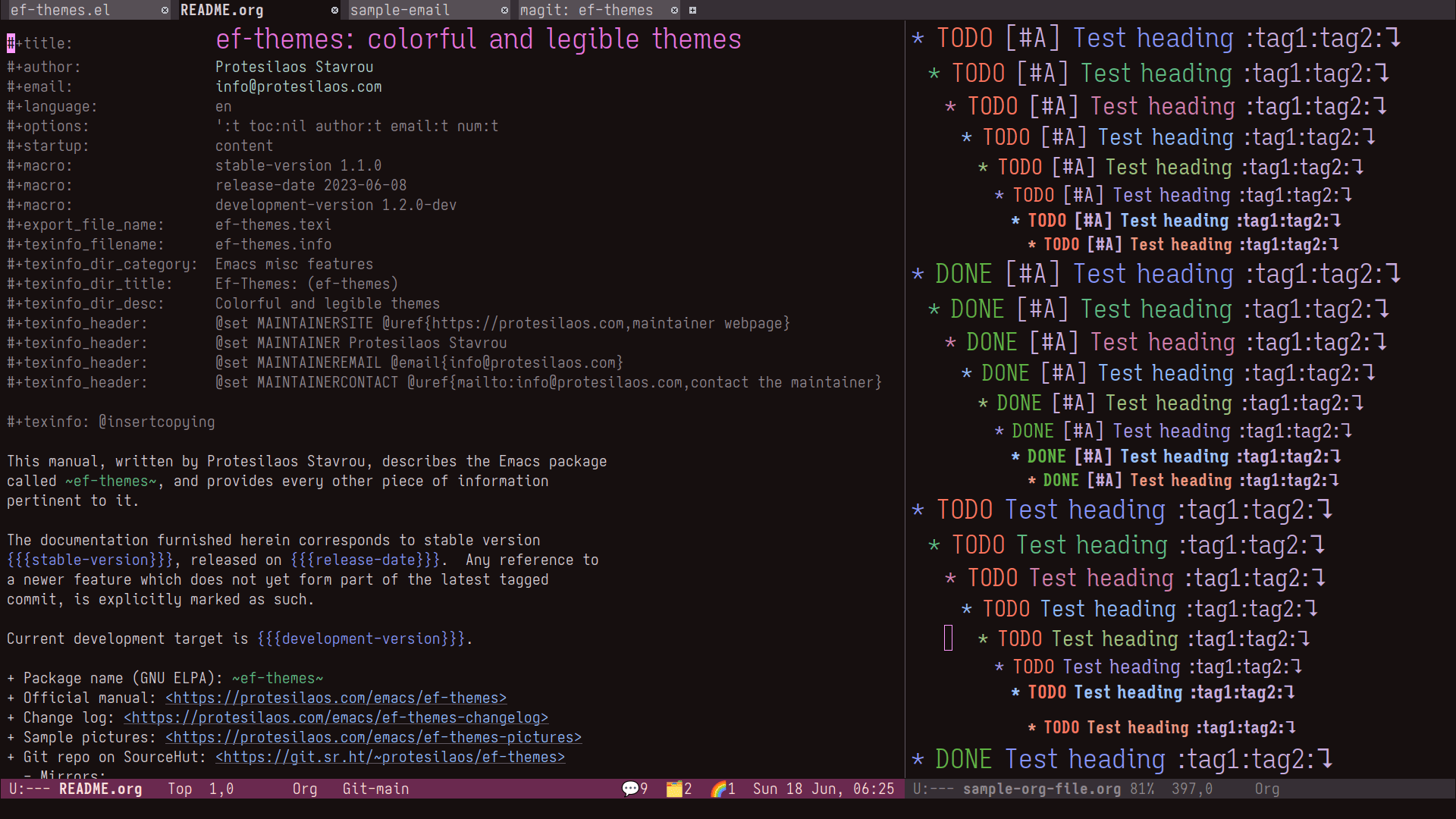 ef-tritanopia-dark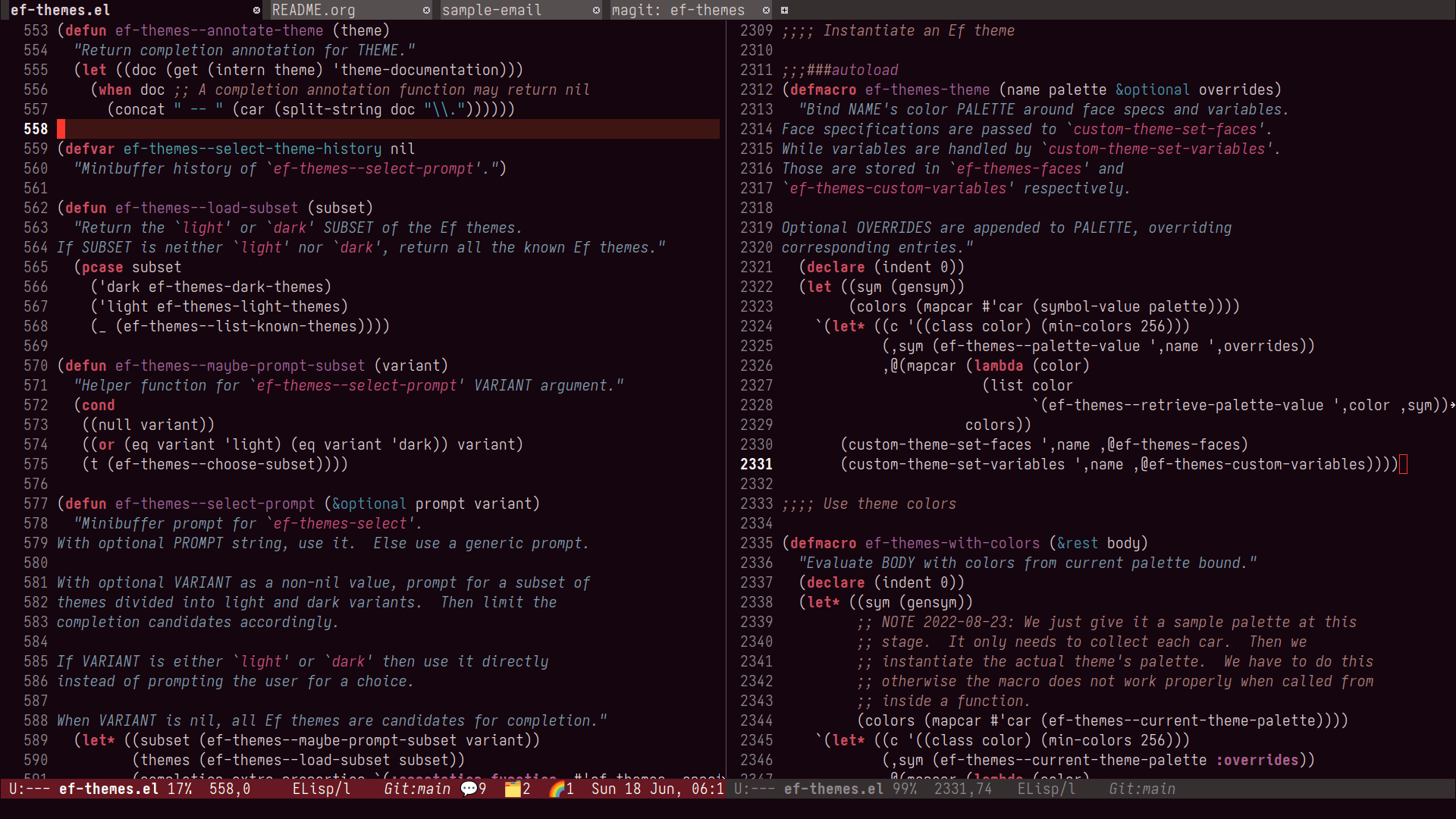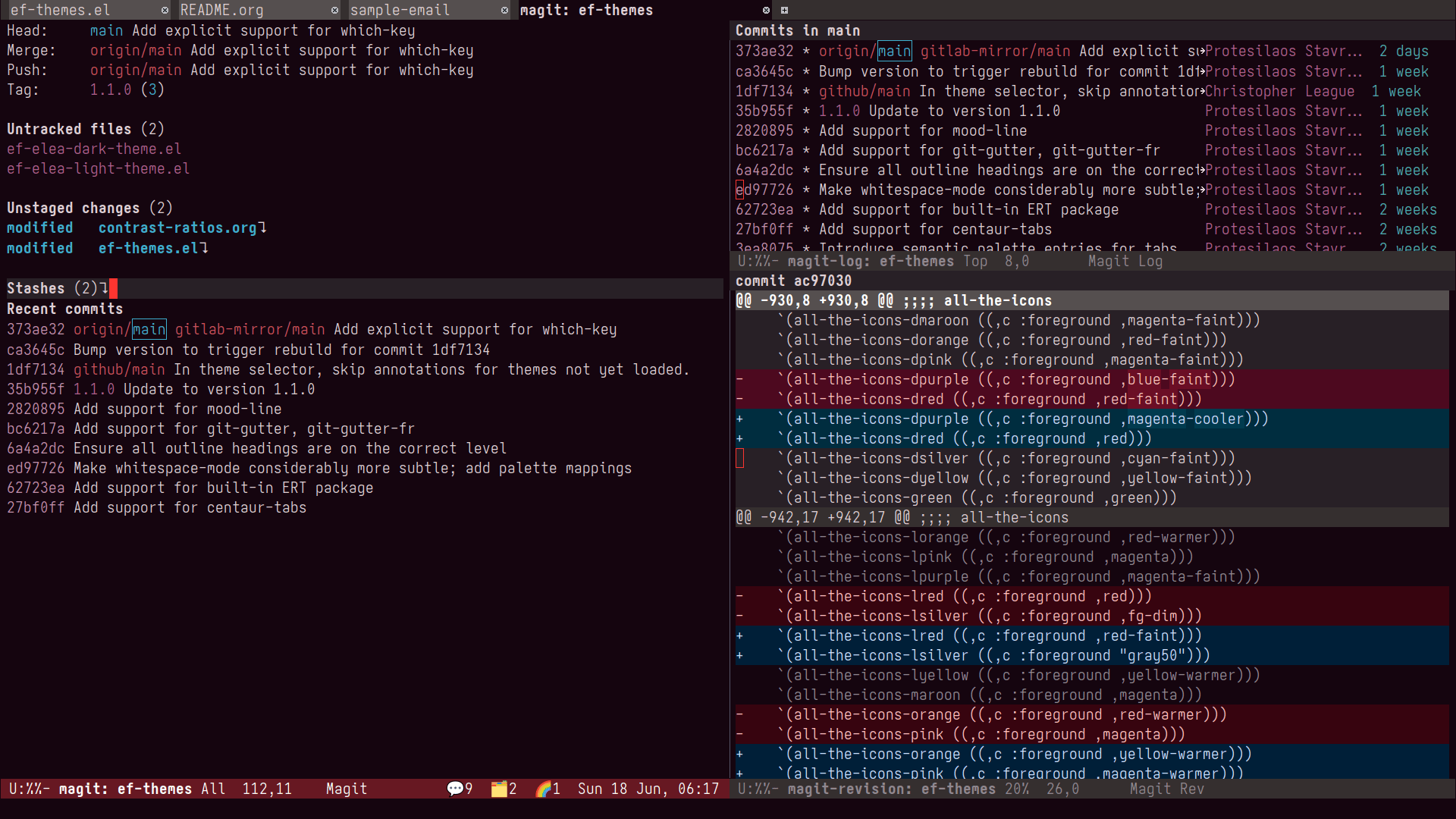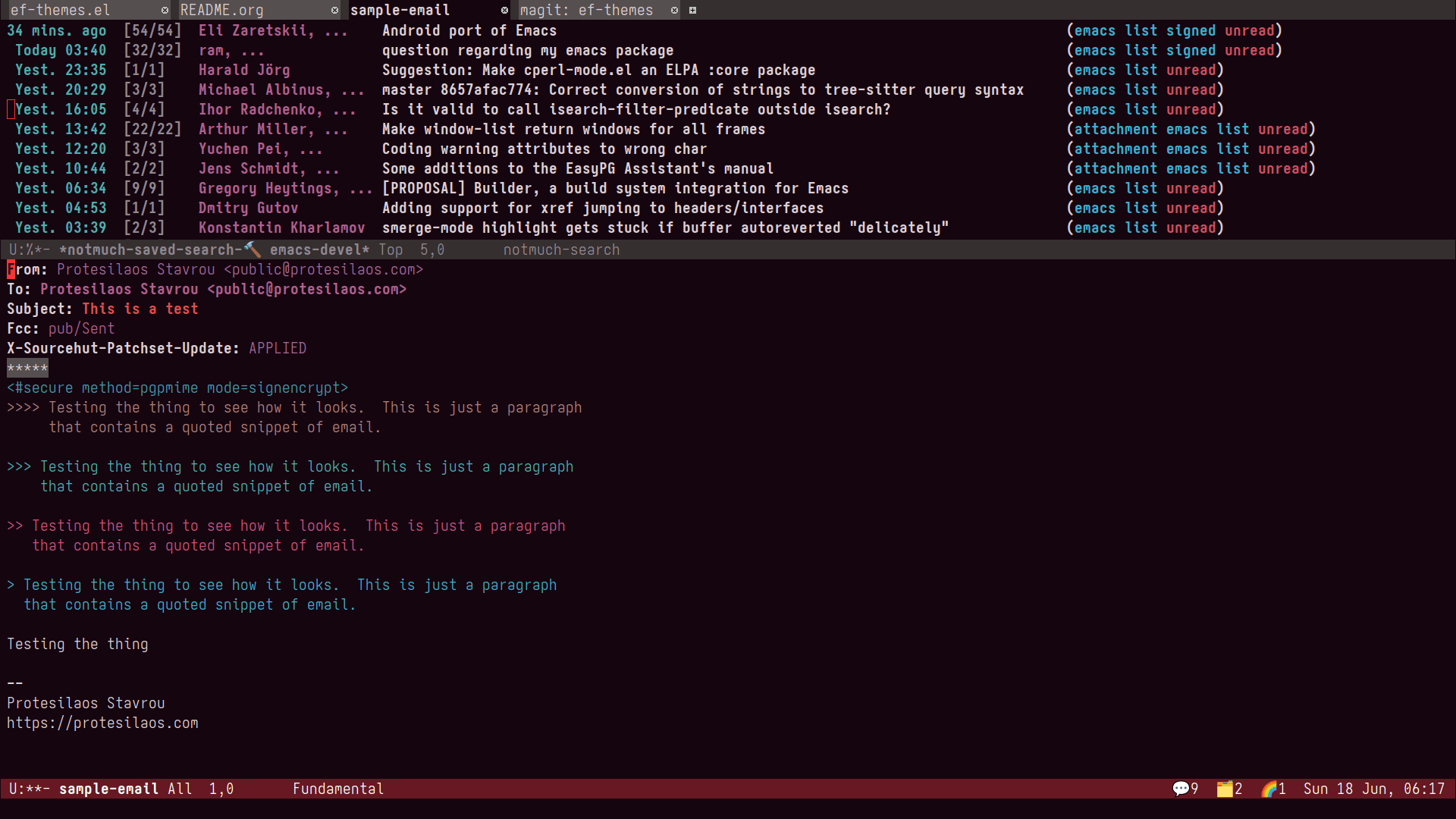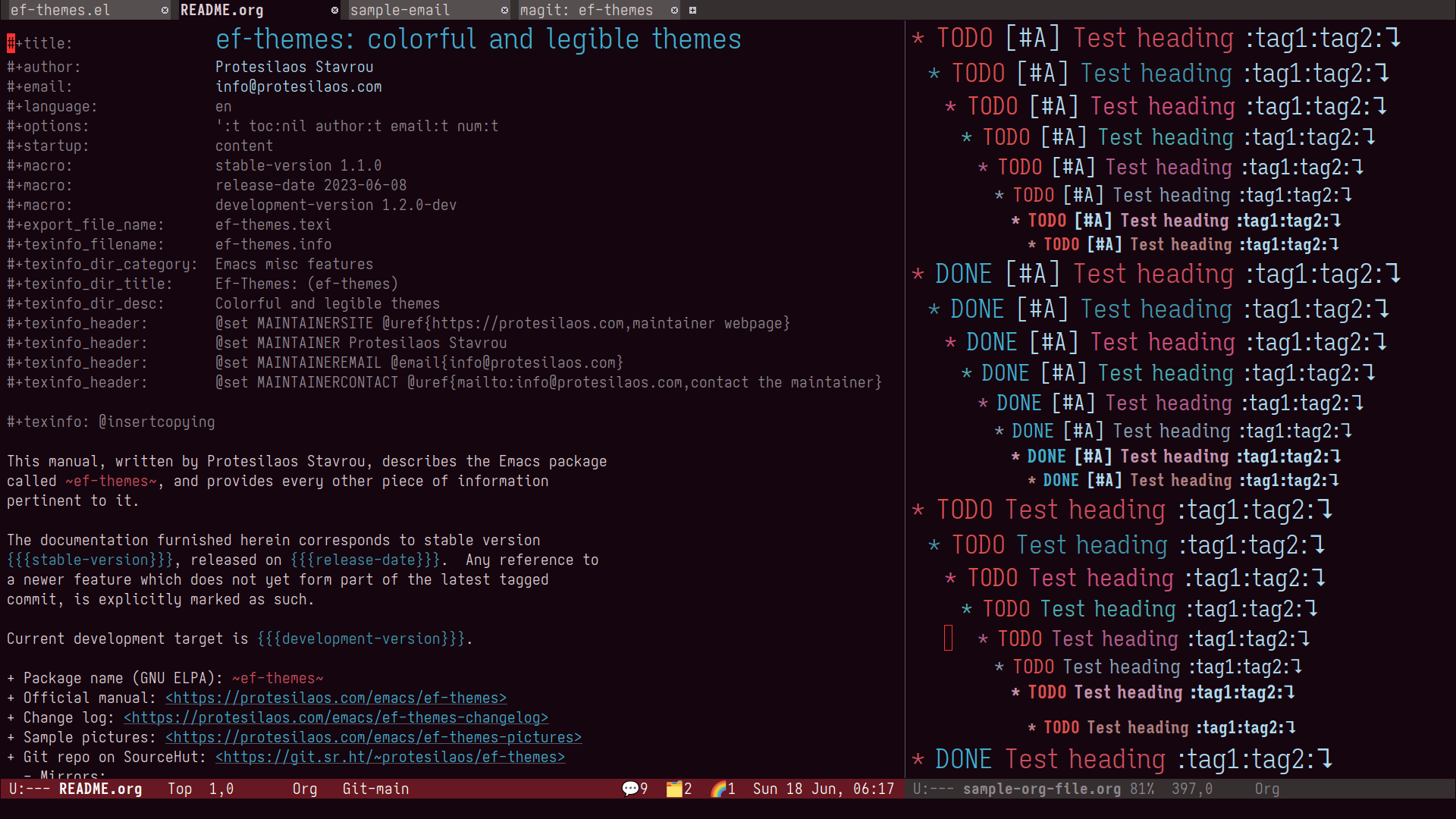 ef-winter